Play the A 13 guitar chord
Description
This chord is a major triad with a minor seventh, a major ninth and a major thirteenth.
You may find this chord denoted as: A dominant thirteenth A dom 13
Chords Chart Pdf Free Download
Position 1
Position 2
Position 3
Play the A 13 guitar chord: Interactive Chord Tabs
Click on the play button to listen to the chords and visualize the patterns

Loading sounds...
1 (3) 5 b7 (9) (11) 13
Is this helpful?
Share with your fellow guitar players!
Related posts: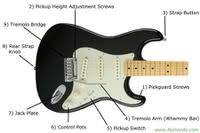 In this lesson, we're going to learn the guitar parts names, how they work and how to take care of your instrument. You'll learn how an electric guitar is built, the name of its body, neck and headstock parts, and how the pickups produce sounds... Read more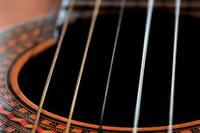 A beginner lesson about basic guitar chords: learn how to play chords in open position, change them smoothly, chords qualities... Read more
Questions or comments? Drop a line below!