Fretboard chart for the D 9 guitar chord
Description
This chord is a major triad with a minor seventh and a major ninth.
In some diagrams this chord is indicated as: In other online resources you may find this chord denoted as: D dominant ninth D dom9
Chords Chart Pdf Free Download
Position 1
Position 2
Position 3
Fretboard chart for the D 9 guitar chord: Interactive Chord Tabs
Click on the play button to listen to the chords and visualize the patterns

Loading sounds...
1 3 (5) b7 9
Is this helpful?
Share with your fellow guitar players!
Related posts: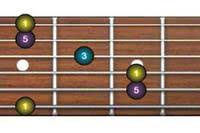 This is a free pdf ebook with the most common arpeggio patterns for guitar. You'll find fingerings for major, minor, dominant seventh, major seventh, diminished and other chord qualities.. Read more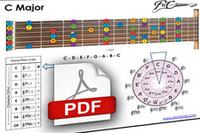 Here's a guitar fretboard notes chart to download for free. It contains the neck notes diagrams for each musical key, shown following the circle of fifth. This chart will be a great visual aid for learning guitar theory, fretboard navigation and intervals relationship... Read more
Questions or comments? Drop a line below!