Guitar Fretboard Theory Lessons
Learn note names, intervals, inversions, chords construction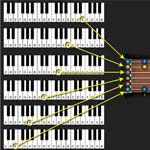 Learning the fretboard is definitely the best thing to do if you want to really improve your musical and improvisation skills. Being able to move freely up and down the neck is the best feeling you can have on the guitar! On this page you find resources that will hep you master the fretboard like a pro!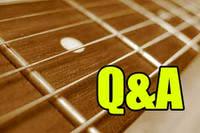 In this Q&A post 11 guitar experts share their strategies to manage the guitar fretboard. Discover different approaches and tricks to facilitate fingerboard navigation.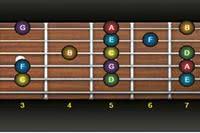 In this article you'll learn an amazing, quick and simple exercise that will completely turn upside-down your fretboard knowledge, and improve the way you play guitar. It's all about breaking the cage of a vertical vision of the fretboard..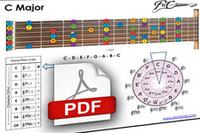 Here's a pdf chart of the guitar fretboard notes that you can download for free. It contains the neck notes diagrams for each musical key, with natural, sharps and flats names. This chart is a great aid for learning guitar theory and fretboard navigation..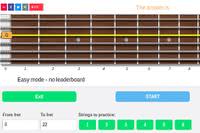 Memorize the guitar fretboard notes quick and easy with this free fretboard trainer. This tool runs online on all devices, step-by-step learning and works with guitar, bass, banjo, mandolin and other instruments..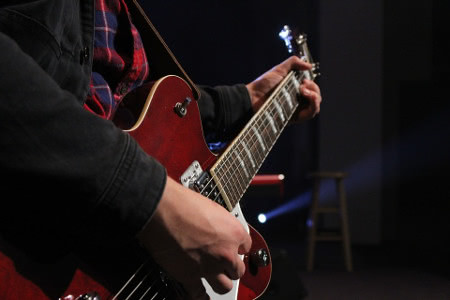 Learn and memorize fretboard intervals with this free tool. Exercise your guitar fretboard knowledge and get able to construct chords and scales on the fly..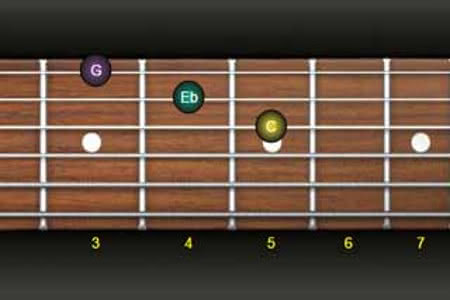 Learning guitar triads will expand greatly your fretboard knowledge. In this tutorial, we're going to learn the 4 main types of triads, how to construct them, and the fretboard shapes for playing triads up and down the neck..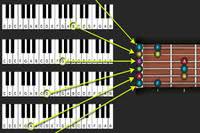 This guitar tutorial will teach you all you need to know about guitar notes: the fretboard note names, strings, frets, octaves and more. Free pdf diagrams and interactive guitar software included..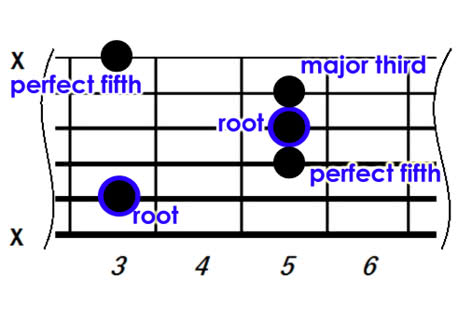 In this guitar music theory lesson, we'll learn how chords are created on the fretboard. We'll introduce different types of interval, and how to combine them to create chords on the fly all along the neck. Free Pdf Ebook and Interactive Learning Tool included!.
Is this helpful?
Share with your fellow guitar players!
Questions or comments? Drop a line below!