Free Guitar Learning Resources Download Page

Get Your Free Access Now

Guitar Ebooks: you'll learn new chords, scales and arpeggios
Complete guides that will help you improve your fretboard navigation skills and music theory knowledge
Guitar Tabs exercises and cheat sheets for your guitar practice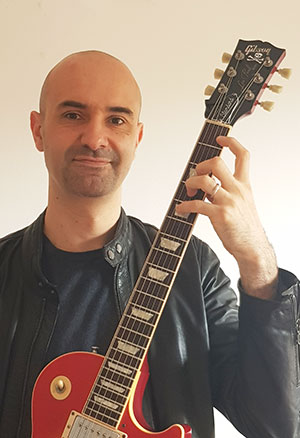 Hi! Welcome here. My name is Gianca, I live in Italy, I'm a software engineer by day, guitar player by night. Some years ago I built this site as study support for my guitar students, and now it's available, for free, to the guitar lovers worldwide community.

The mission of FaChords is to help guitar players improve their skills with free tutorials and interactive learning software, and today has reached over 6 million views worldwide. Whether you are a complete beginner or an accomplished musician, here you'll find something useful for you. Here below you can read some reviews by the users of FaChords:
An excellent site that allows a "no frills" approach to learning. No wasted guess work means your up and running from beginner to advanced as quickly as you can retain the lessons mentally. Rob (California, United States)

Have you already got access? You should have received an email with the link to your personal download area. Check your past emails, or enter your email again or write to me!