Welcome to FaChords Guitar - Start Here
Welcome here! This website has plenty of learning resources for all levels of experience, this page will help you find the right path, depending on your current skills and knowledge.
How FaChords Guitar Can Help You?
---
I Never Touched a Guitar Before
So you've decided to start learning how to play the guitar?
Congratulations! It will be a fun and rewarding journey. I promise you!
We have created a guitar learning roadmap that will show you the first steps to take. Click the button below to start:
---
I Want To Expand My Chords Knowledge and Play Many Songs
How many chords do you know? 2, 3, 4, 50, 100? Nevermind.
In this section, you'll learn tons of different chord types all over the fretboard. And yes, we'll give you some tips to master the dreaded bar chords.
Improve Your Chords Knowledge.
---
I Want To Learn Guitar Scales and Play Wonderful Solos
Guitarists are obsessed with scales. But scales are just a tool that you should use wisely.
There are different ways to learn scales, and here we'll teach you how to use scales and arpeggios to play great guitar solos up and down the neck.
Learn Scales Up and Down The Neck
---
I Want To Master The Fretboard and Improvise Freely
Want to find instantly any note on the neck?
Or create chords on the fly, in any part of the fretboard?
In this section, you'll be provided with tutorials, software tools, and reference pdf that will transform into a fretboard wizard.
---
Can You Recommend a Really Good Online Course?
Learning guitar with random blogs and YouTube videos is somehow ok but definitely not the best way to spend your (precious) time.
It's far better to enroll in a step-by-step course that takes you from "how do I tune my guitar level" to an advanced guitar ninja, organized in one place and easy to understand.
Here below you find a complete guide that will help you choose the right course for you:
The Best Online Guitar Learning Courses
---
I'm Just Looking Around, What I Can't Miss Here?
Ok, if you don't have any particular request, but you'd like to stimulate your guitar creativity, be sure to not miss:
I wish you lots of fun and success with guitar!
Exclusive For FaChords Readers: Guitar Lessons That Really Work - 14 Days Free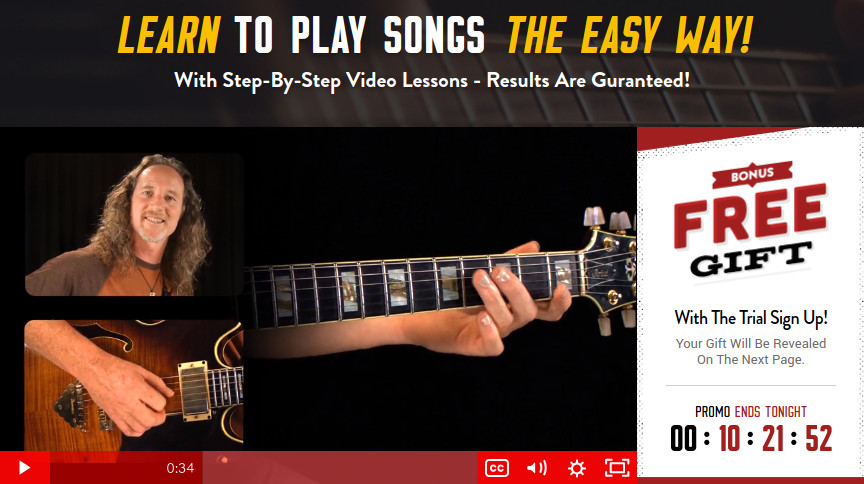 We have partnered with Guitar Tricks, the most popular Online Guitar Lessons website in the World, to give you 14-Day Free Trial Access to their awesome learning platform.
You'll access a proven system that provides you with all you need to go from beginner to advanced level quick and easy.
2.5 million of people have already learned how to play the guitar with Guitar Tricks, you could be the next!
Share with your fellow guitar players!
Questions or comments? Drop a line below!