Welcome to FaChords Guitar
Unconventional Tools to Skyrocket Your Guitar Playing

First Time Here? Get The Free Ebooks!
Activate your free access to the download area and get ebooks with chords, scales and fretboard navigation diagrams


Duane
Fantastic job...
Gianca, fantastic job on this guitar teaching web site. It is clear that you have put an immense amount of time and thought into this great teaching resource, and the site speaks for itself. I do not think a better guitar site for beginners exists on the web. Thank you so much for the effort!

Jason
FaChords is an awesome site...
FaChords is an awesome site. Gianca provides a fabulous suite of tools for learning the guitar and without a doubt, they have helped me to become a better musician. He is very generous and offers these educational tools for free, i would recommend it to anyone learning to play guitar.

Randy Sanders
FAChords is an excellent musical…
FAChords is an excellent musical learning website, it has so much to offer. The guitar trainers are excellent. online Interactive scale generators, chords, PDF downloads. There is a LOT to Learn at FAChords. There is a Ton of good, useful musical information.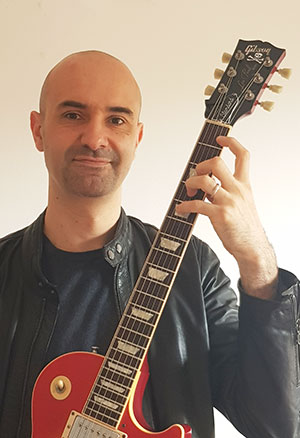 Hi, welcome! My name is Gianca, I'm a guitar teacher and a software engineer. I was born and raised in Italy, I hope you'll like my English :-)
Since I started teaching guitar, I've been creating tutorials, ebooks, and interactive software tools to help students like you learn chords, scales, fretboard navigation, and much more. I've published all the resources on my site, so everyone can use them for free (full story here).
I hope you'll find my site useful, and the most important part, you'll have a lot of fun!
Lastly, please, get in touch! let me know your goals as a guitar player, what do you think of my site, or simply say hello, by dropping a line below. I love to connect with people from all around the world and share my passion for guitar!
Thank you, grazie and ciao!
So you want to learn how to play the guitar?
Check the comprehensive guide to the best online guitar lessons, strategies, and tools to learn how to play the guitar online.

Often we don't have enough time for practice, or we don't know what to learn next.
It's important to use step-by-step lessons, organized in one place, easy to understand and with no limits.
This guide is here to help you find the learning system that better fits with you.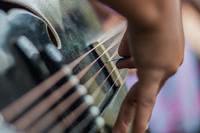 Here are 10 cool alternate picking exercises that will keep you busy for weeks. By practicing this exercise you'll improve your picking accuracy and speed, addressing crucial difficulties such as inside the string picking and crossing strings. Also, here you find some useful tips for an effective alternate picking technique by masters like John Petrucci and Guthrie Govan.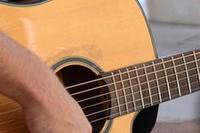 This post shows you 50 easy songs that you can play only with a bunch of basic guitar chords. It starts with simple songs with only C and G chords, then adds one new chord at a time, such as Am, F, D and so on. You'll expand your repertoire with this fun songs..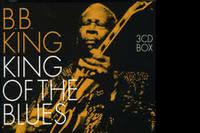 This article shows you in details how the Nashville Number System works. A useful for describing chord progressions, transposing songs, improvisation, that can be understood without too much music theory knowledge..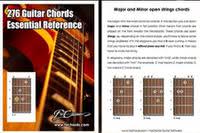 Here's our guitar chords chart pdf available for free download. It contains printable finger diagrams for major, minor and other types of chord. Suitable for beginners and intermediate guitarists..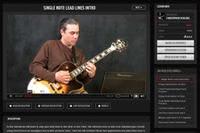 Detailed Guitar Tricks review that will help decide if sign up is worth it. We go through the pros and cons, lessons quality, platform features and song tutorials..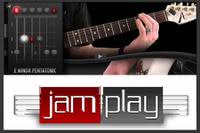 Here's a complete review of Jamplay: we've spent a full day analyzing the popular online guitar lessons site: find out if Jamplay is right for you.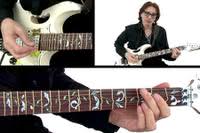 This guide shows you the best online guitar lessons and strategies to learn the guitar online. Find the top guitar training methods for beginner, intermediate and advanced level..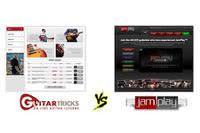 This side by side comparison shows the differences between Guitar Tricks and Jamplay and helps you decide what is better for you: experience levels, features, genres and styles.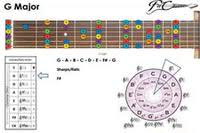 Here's a collection of guitar ebooks with tons of scales and chords. You can download them for free and start learning how to play guitar scales and chords.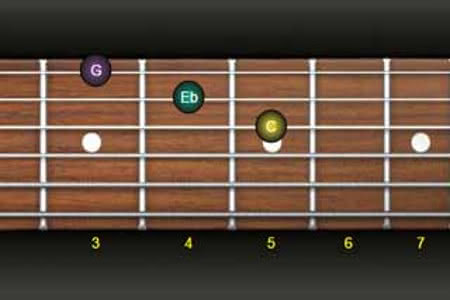 Learning guitar triads will expand greatly your fretboard knowledge. In this tutorial, we're going to learn the 4 main types of triads, how to construct them, and the fretboard shapes for playing triads up and down the neck..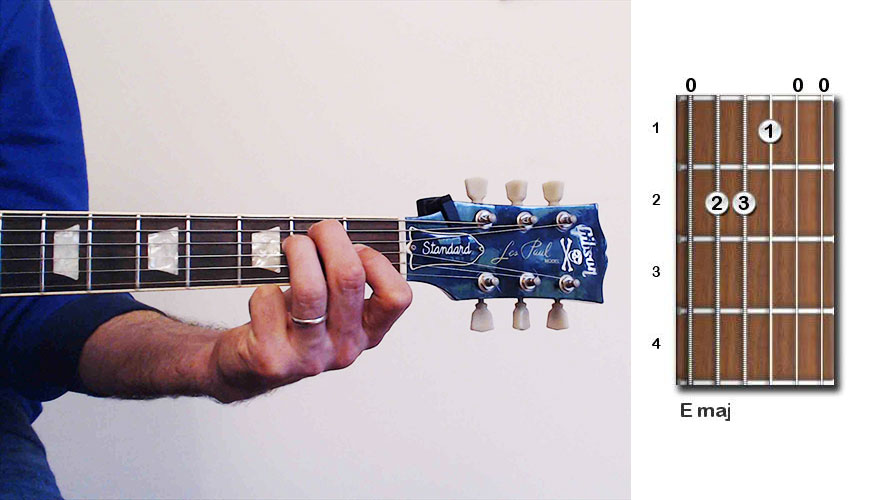 In this lesson, we're going to learn how to play 6 basic chords for electric guitar. If you know these chords, you can play many popular songs!.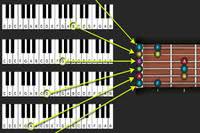 This guitar tutorial will teach you all you need to know about guitar notes: the fretboard note names, strings, frets, octaves and more. Free pdf diagrams and interactive guitar software included..
Is this helpful?
Share with your fellow guitar players!
Questions or comments? Drop a line below!