Do you Think FaChords Is Useful and Want to Say Thank You?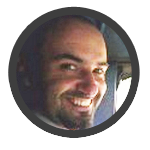 People are often surprised that the ebooks, the learning software, and all the other resources on this website are 100% free.
The truth is simple: FaChords Guitar is a labor of love that allows me to share my passion and connect with people from all around the world.
Many of you ask me all the time how to show gratitude and support FaChords Guitar.
So I've put up this page to tell you how you can support FaChords Guitar. Thank you!
1) Check the recommended resources
I wrote a detailed analysis review of the best guitar resources that I tried and liked.
It will help you find the best online guitar lessons for you.
If you subscribe to any of those resources through a link on that guide, FaChords earns a small commission, without extra cost for you.
This is a win-win way to get some high-quality guitar instruction and help me pay server bills, email lists fees, and the creation of new free content.
Quick links:
2) Do you have a site (or know someone who has one)? Link to FaChords Guitar
If you run a website, linking to FaChords will help increase the number of people I can help.
If you don't have a website but know someone that has one (guitar teachers you follow, your friends, guitar forums, etc), please ask him/her to add a link to FaChords.
3) Share FaChords on your Website and Social Accounts
Another great way to help me is to share my website on your Facebook, Twitter, and other social networks.
4) Leave a Review on TrustPilot
I'm really proud that my work is useful to many people, according to the many positive reviews you can read on Trustpilot (one of the leading review websites). If you wish, leave your review here, thanks!
5) Make a Donation To a Charity Of Your Choice
If you'd like to make a donation, please give something to a charity of your choice; this will make the world a better place and maybe improve my karma a bit. I'm used to helping Save The Children but any charity would be fine. Please let me know. Thanks!
Now let's learn something new!
Share with your fellow guitar players!
Questions or comments? Drop a line below!