Hi! Welcome here. I'm Gianca from Italy, a software engineer by day, guitar player by night. Some years ago I built this site as study support for my guitar students, and now it's available, for free, to the guitar lovers worldwide community.
The mission of FaChords is to help guitar players improve their skills utilizing free tutorials and interactive learning software, and today has reached over 6 million views worldwide. Whether you are a complete beginner or an accomplished musician, here you'll find something useful for you.
A indispensable resource for learning guitar at all ages and stages of development. Literally a "toy box" for guitarists. Free software and apps make learning the guitar a focused and targeted experience that not only saves time, but maximizes any time spent on development. Gianca has poured his heart in to creating the software to help all guitar players. It's all free ! ! I've been working with Gianca for years now, and he has singlehandedly changed the landscape of guitar studies. A rare find ! ! I feel like I've ley my ultimate trick out of the bag...... Thanks Gianca ! ! Blessings to you brother ! ! - Rob
After 20 years of playing I finally found the way to learn the whole fretboard in a couple of weeks. - Damir
It was awesome and great stuff and let me tell you I am very obliged and thankful for the help and great work you have put together. I would definitely recommend others to follow the same. I wish I can gain some confidence and bring back and hone my skills too. Wish you to continue sending me some more great stuffs you'd created if any. - Deb
Sir you are great...i have never found any other site like this before..it is awesome and i look forward to learning a lot from your site...ts like a gem for the guitarist who reallyy love guitar and want to master it...i dont know what more to say..you are awesome thank you..!!! - Divya
Gianca from Fachords Guitar Tools is one of those guys who knows how to do miracles with computer software stuff. He has some things to help us guitarist learn easier. One thing I like is the Fretboard Trainer. The Fretboard Cyber Trainer now has sound as you chose the notes and memorize where they are, you can hear them so you will help develope your ear training too. Hope you find this helpful. - Clemente
This is a truly asum site if you are interested in guitar. The man who developed and maintains this site is from Italy. Guitar is not his vocation, it is his avocation of 15 years. What he provides on this site is extraordinary, and he does it just because he loves to share his insights and knowledge with others who want to learn or expand their guitar capability. There is no charge, it is literally FREE, and much much better than many of the paid sites you will encounter. - Michael
I did get to look at some of the material. I'm impressed. If you don't mind, I'm going to share them with some of my friends. Some of the things I saw so far I knew but just haven't thought about for awhile. I can't wait to really get into all the material and use the tools. I would have say that anyone who plays guitar would benefit greatly from the things you provide. My practice time will increase as I know there are a lot of things I want to learn from you. Thank you again for letting me join in - Bill
I am a beginner/intermediate player and I especially enjoy and will benefit greatly from your very generous work. You have a lot of hours in putting this together and I truly appreciate having such an opportunity to benefit from your expertise and generousity. I wish I could tell all of your beginner guitar players that the extent of the information you have provided and the way it is presented, is worth gold. - Joe
Man, i just stepped in your awesome web site, i am stunned with your work so many bravos. I am a guitarist and programmer too and really enjoyed this. And we are neighbours, Greece. And after all these good words one favour, but i meant everything: could you please include seven sting and eight string guitar fretboard in your games. Thank you so much again, last time i found smtg so good was theta trainer a few years ago, check it out - George
Ciao Gianca, I just wanted to say a big grazie for all of the information and help you are sending through. I have been playing for 37 years and considered myself an extremely accomplished guitarist, all be it rhythm. I am singing and on rhythm The guy on lead is the former lead guitarist with Angel Witch. Regretfully we have now spilt and I need to take over the lead responsibilities. Your lessons are proving invaluable. I have also started teaching and the basic lessons are a great template for my first pupil. Who is doing so well. - Andy
I just wanted to thank you for the service you are providing. It's incredibly evident how much the prospects of those who want to master guitar outweigh the prospects of your own personal gain. By giving me so much info, you inspire me, not only because of the progressions of the lessons you give, but also from the consistency of your emails, reminding me that someone other than myself wants me to succeed. So again, thank you, and your team for doing what you do. - Carlton
I've been playing by ear for 57 years, never learning to read music. Now that I'm concentrating on jazz, swing and big band I need to learn the notes so I can improve my improvisation. This is the best resource I've seen! Thanks for putting this great site together. - Roger
Thank you for this amazing website!! I just started taking guitar lessons, and I am left-handed and playing a lefty guitar, and I can't wait to delve into all of your tips and tricks! Thank you so much, and keep on rockin'! Sincerely - Erika
Hello Gianca, just wanted to say Thank You! for creating this software. Have played guitar more than 10 years, but have had the weakness of not the knowing the fretboard very well or music theory. This is helping me piece things together and take on the challenge of learning things one step at a time. Just wanted to say, again, thank you! God bless. - Joseph
I seem to be making some real good progress. Your's is obviously the best learning site on the web judging by the number of other sites that have been "borrowing" your stuff. Keep up the great work! - Cal
Gianca, Just wanted to say out of all the guitar tutorial sites I think yours is fantastic. I have learned more in the last two days that I have done in the past 6 months through FaChords. Thank you - Mark
Hello Gianca, I just wanted to say thank you so much for sharing these resources - they are the best on the internet for clarity and usability! These resources have helped my boring theory lessons become a dream! I will be spending hours on this website : - Curt
Wow! I discovered this site in March/April and began challenging myself to learn the fretboard (NOT an easy task...). The first time I played the FretBoard Trainer, I think my score was about a 5 or 6. Now in late May I just scored a 63. It's tough, but you WILL learn the notes and OWN probably the most difficult instrument! You will be frustrated but it will pay off as long as you keep trying. Well done! Good luck my friends...OWN IT!!!' - Enbeer
What better way to create motivation for us to not only learn and memorize the entire guitar fretboard but to push our limits and keep us coming back. The competitive angle you built into it using your scoreboard keeps it fun and challenging. Finding notes on the fretboard while I'm soloing is no longer a chore and when/if I get lost I'm able to get back on track in a flash just by knowing the key I'm in. Well done on a finely crafted app Gianca! Thank you! - Rockhoundlounge
Hello. Thanks for providing great and useful tools to learn the guitar! Also the ebooks are very helpful! Thanks for the website! - Carlos
Hello! I just want to say a very big thank you to you for these wonderful articles, they have really been of great help to me. I really appreciate the effort of putting all together, it's awesome. Thanks - Anorue Strider
Gianca, fantastic job on this guitar teaching web site. It is clear that you have put an immense amount of time and thought into this great teaching resource, and the site speaks for itself. I do not think a better guitar site for beginners exists on the web. Thank you so much for the effort! - Duane
After playing guitar for many years I finally took it upon myself to improve my musical knowledge as well as my guitar playing skills. I searched the internet high and low for information that would help me become a better musician .... this quest for knowledge has led me to Gianca and his web site. Here you will find a wealth of FREE information as well as many interesting articles that will help any aspiring guitarist. Whether you are a beginner or someone who has been playing for 30 years as I have, then this site is a must!!! Thank you Gianca for all of your efforts which I might add, are presented clearly. - Silvano
Wow! amazing tutorials here.. its really a great help for practicing my guitar. I've been looking for this kind of lessons for a long time and im very happy that I've found it here in your website. - Ormido
Hi Gianca I love your intelligent and thorough efforts in teaching us every aspect of the guitar. Especially I use the fretboard trainers. And I also am gratefull, that you make your work available without cost. As I lefty, I greatly appreciate that some of the important fretboard trainers can switch to letf-handed guitars, and I have a small hope, that this feature could be propagated to all figures of the fretboard....Thank You - Ove
This site has really helped me... I started with a score in the low 20's, just got a score of 55. That means I have more than doubled my speed in a short time. It makes me 78 in the top 100. I started this exercise being a little familiar with the fretboard... I have begun to realize to be a good guitarist I have to be more than familiar with my fretboard... I have to absolutely know it without having to pause to think about it. This site is getting me there and I can see my progress. Gianca, thank you so much for creating this site. It is by far the most helpful tool I have found so far. - Jack
Simply the best. I appreciate the time you have put into FaChords to make it what it is today. A really helpful tool and it has given me more so much more depth to my playing. Thank you - Ryan
Hi, Gianca. I have no words to say how your job is great. Very very useful app, this one and others on your site. It's exactly what I was looking for - one site with essential tools to improve technique and understanding the guitar. All in one. Needless to say you give us all this free. Nothing but hard work now, but with your site much much easier and with pleasure. Really awesome. Thank you. Greetings from Poland ;-) - Roman
Hi Gianca, great site excellent info and so well done. I am grateful to have found your site. Thanks so much - Buddy
I am blown away that there is something this comprehensive and informative for free. Thank you very much for all of your work on this - Paul
I just found this site and your tools are great. Thanks very much for making them available. - Memoir
Hello Gianca, your website has played a big role in refining me as a guitarist from the level of beginner to intermediate. I am a regular reader of your blogs and my favorite one is "5 essential skills to play a great guitar solo". It is a masterpiece for the beginners. From tutorials to software like Fretboard Trainer and Guitar Scales Generator, everything available on your website is perfect for learning guitar. I am also expecting some new idea and technique from you that can ultimately make my learning process simpler - Julien
This is a wonderfully effective training system. Thank You! - Garry
I have just found this site. Can't get over how good it is. Thanks so much. You should get an EU grant or meddle or something. Cheers. - Jim
By far the best explanation and demonstration of diminished chords I have read. Thank you. - Robert
Just wanted to say thank you for putting this together. (The Guitar Scales Generator.) - Trevor
An excellent site that allows a "no frills" approach to learning. No wasted guess work means your up and running from beginner to advanced as quickly as you can retain the lessons mentally. - Rob
Hi Gianca, I just found your guitar learning tools and love them! Great work! I'm a fellow guitarist/web developer, and I was excited to see you're using Django behind the scenes. I'm one of the people who created Django (naming it after my favorite guitarist, naturally!). Keep up the excellent work. I'm looking forward to continuing to use the ear training and fretboard tools — I could see myself getting addicted! :-) - Adrian
Love your website, you are a credit to your profession. Thanks - Steve
Hi Gianca, Your service is amazing, thank you so much! I downloaded the pdfs easily - I haven't looked at them all yet but I love the chords one, especially the moveable chords. - Helen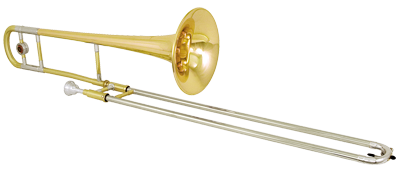 I started my journey in the land of music at 9, playing the slide trombone (my teacher decided that it was the perfect instrument for me, because of my long arms). After some years of study solfege and big bands songs, I realized that I wanted an instrument able to make more noise, so the electric guitar was a natural choice.
Since then, I've accumulated tons of reference material and lessons worth to be shared. During these past years, I've even developed specific software to help my students learn chords, scales, fretboard geometry, practicing ear training and more. Now this site, originally created to be a tool for my students, is available, for free, to anyone looking to get better at guitar. This is my little contribution to the greater good. You know, I try to live by the following suggestion:
"Share your knowledge. It's a way to achieve immortality!" Dalai Lama
If you'd like, join FaChords on Facebook, Twitter or Google Plus.
In the picture below you can see the city where I live: Bergamo, Italy. My house is somewhere under the clouds. Have you ever been to Italy? You'll be welcome! Please say hello here and tell me about you, your targets as a guitar player, your main difficulties in learning the instrument. I love to get in touch with guitar lovers from around the world.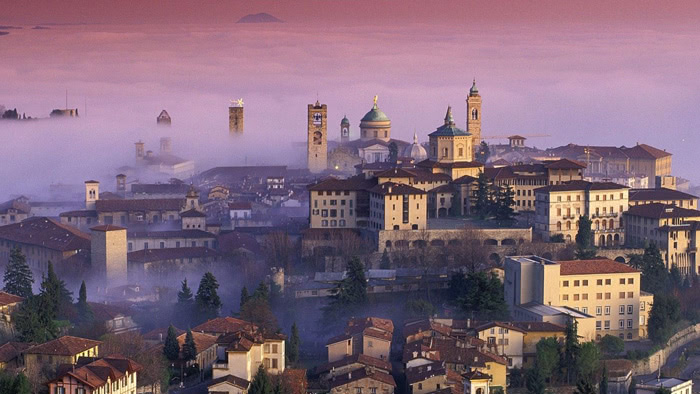 If you are into software development and the like, maybe you'd like to learn more about the technologies under the hood of FaChords. I built this site and the guitar learning tools with the help of:
For business/web/coding related questions, please visit my professional profile on Linkedin and Research Gate.
Is this helpful?
Share with your fellow guitar players!
Questions or comments? Drop a line below!