The Best Guitar Brands for Each Genre
How To Find Your Perfect Instrument
If you are in the market for a new guitar you may want to purchase one based on the genre of music you wish to play . Now that doesn't mean only certain guitars can play specific music styles, with enough training you can make almost any guitar sound the way you want. Especially with analog and digital effects it is totally possible to turn a classical nylon stringed guitar into a distorted sludge metal drone!
But let's say you want to skip all the creativity and just stick with a guitar that will give you the sound you are going for? Below we will go over the most popular genres and specific guitar brands that are suitable for each style. Of course some may fit more than one category, but we will stick to the best known guitar brands for each genre!
Images courtesy of zZsounds.com
Guitars for playing Classic and Hard Rock
The rock genre usually requires a solid body electric model that is low on feedback and responds well to overdrive.
Fender Stratocaster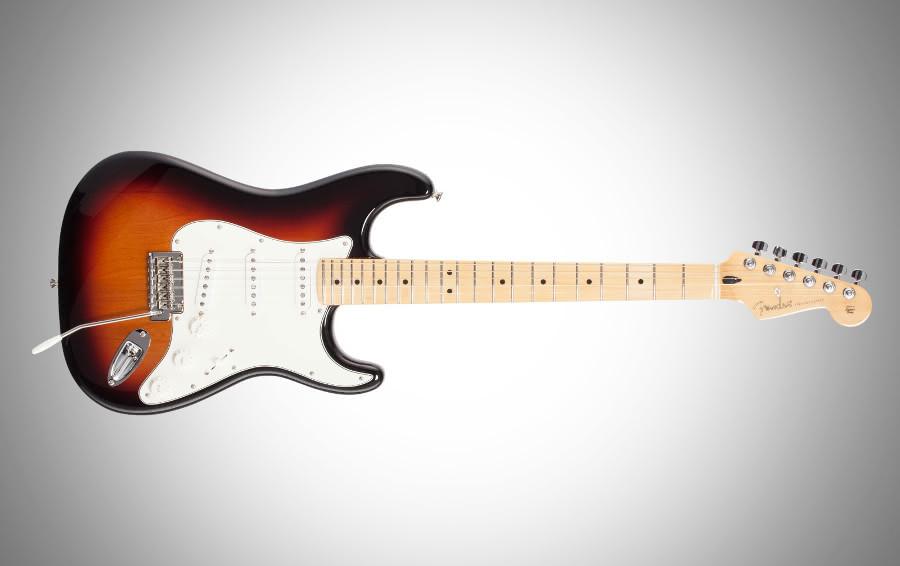 The ultimate and original rock guitar, with three single coil pickups for clarity and articulation.
Gibson Les Paul

Years ago if you didn't want to play the Fender Strat your next best choice was the very popular Les Paul. This guitar uses humbucker pickups instead of single coil, but it can still produce a great sound especially with the crunch and overdrive commonly found in rock.
While similar to rock playing the blues involves a less distorted sound with more focus on rhythm. You want a cleaner tone with the blues and more expression.
Gibson ES-335

This Gibson seems to have the market cornered on blues, it is the most recommended purchase with its dual humbuckers and semi hollow body. BB King's famous guitar "Lucille" was an ES-335
Fender Stratocaster
Take a look back at some of the best 60's blues rock players like Eric Clapton and you will see they also use the Fender Strat; it really fits most styles that use rock or rhythm and blues.
Since Rockabilly is a mix of country with rhythm and blues you need a good semi-hollow or hollow body guitar reminiscent of the 1950's to play Rockabilly.
Gretsch G5-120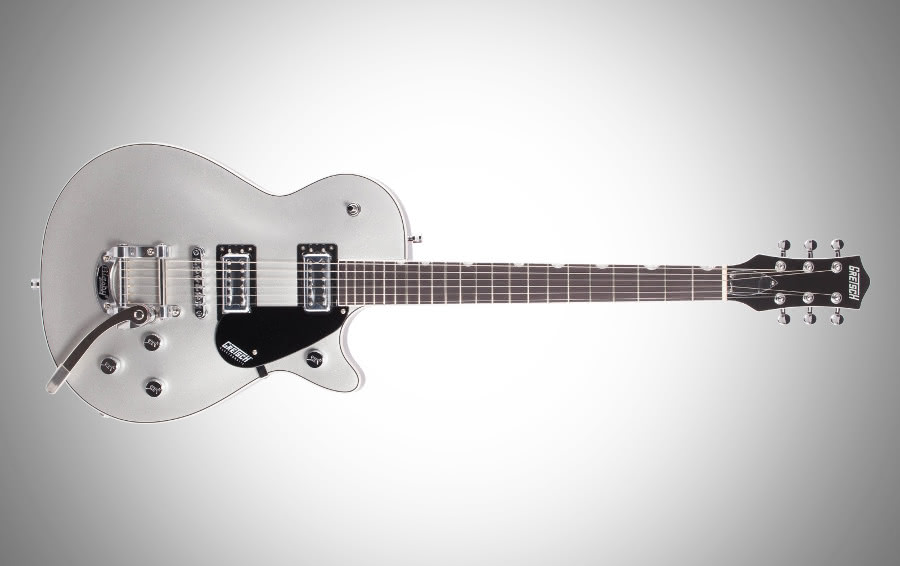 Most Gretsch guitars will be perfectly suited to rockabilly. The acoustic-electric hybrid with two humbuckers was even used in the rockabilly revival in the early 80's with bands like The Stray Cats.
Guild X-175B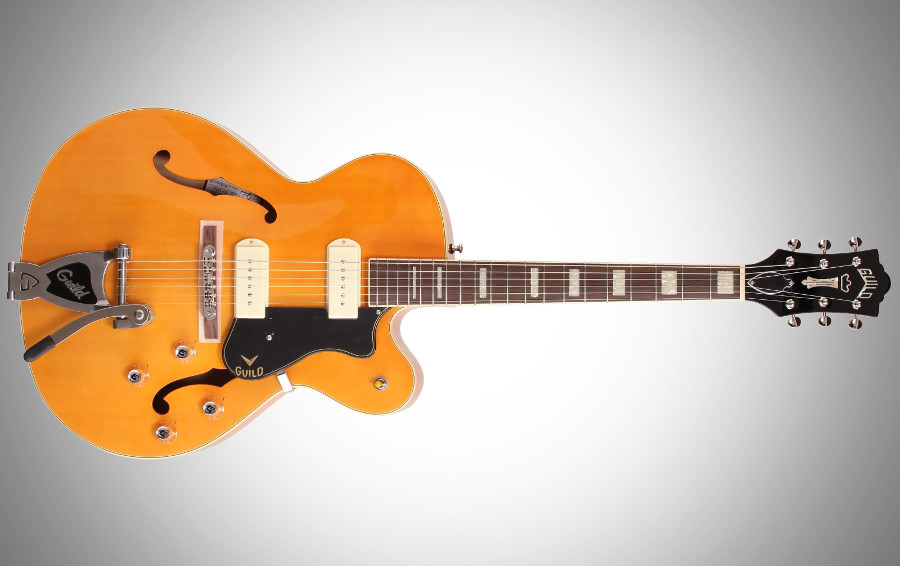 This Guild model is also a semi-hollow body and an acoustic-electric, however it uses two single coil pickups. It provides you with the rockabilly tone and style!
The joke in jazz is that it is all wrong notes, in reality it is about complicated chords, unique progressions, and warm tones. Arch top guitars and hollow bodies are common for jazz.
Gibson L5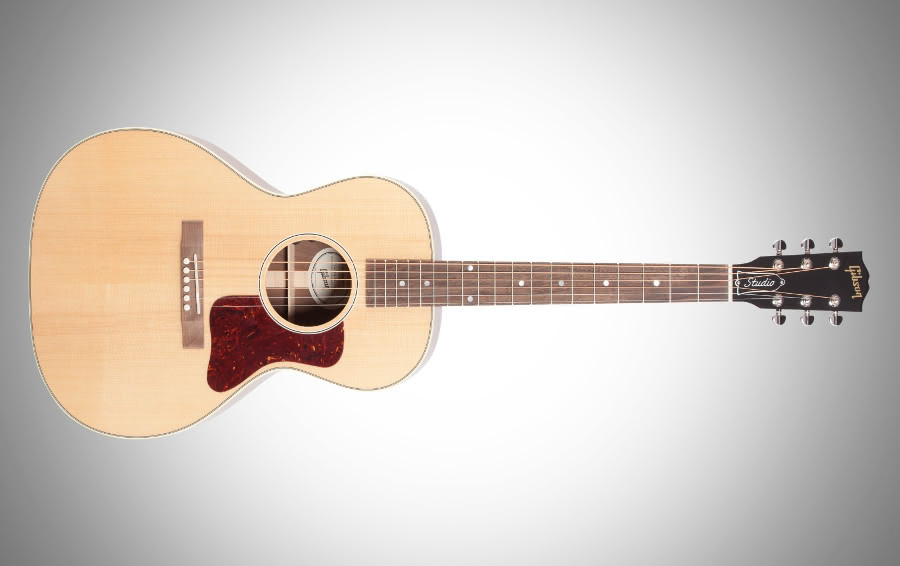 This hollow body electric almost feels like playing an acoustic, it can even be played unplugged. Otherwise it has a pair of humbuckers providing a clean and warm sound.
Gretsch and even the Gibson 335 mentioned for blues also work great for jazz. Especially for players who may be using jazz in more of a fusion style. These other brands will give you more ability to play other genres compared to the Gibson L5.
The heavy metal genre requires guitars that can stand up to some serious distortion and also have necks meant for playing scales super fast!
Ibanez RGr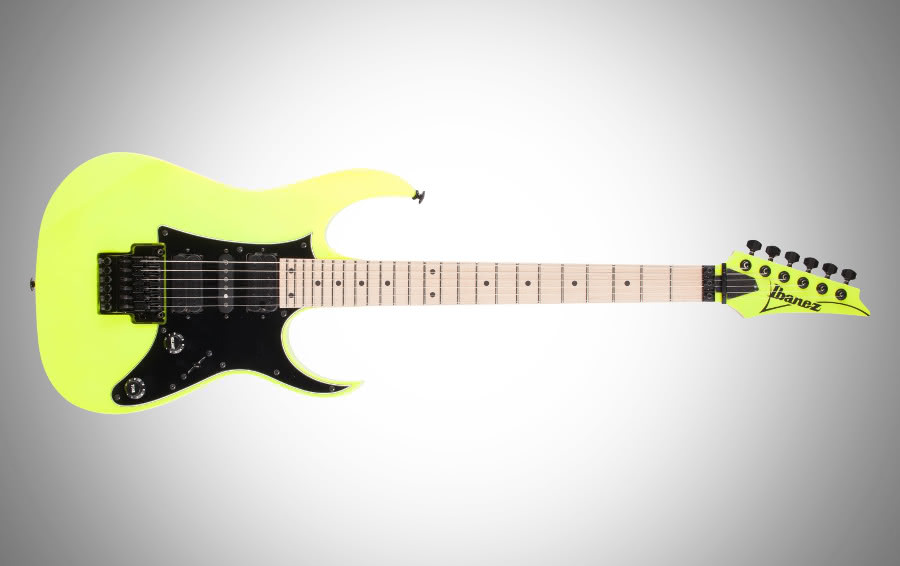 The best metal guitars often have more than 6 strings, fretboards made for shredding, and a Floyd Rose bridge like the very popular Ibanez.
Jackson Rhoads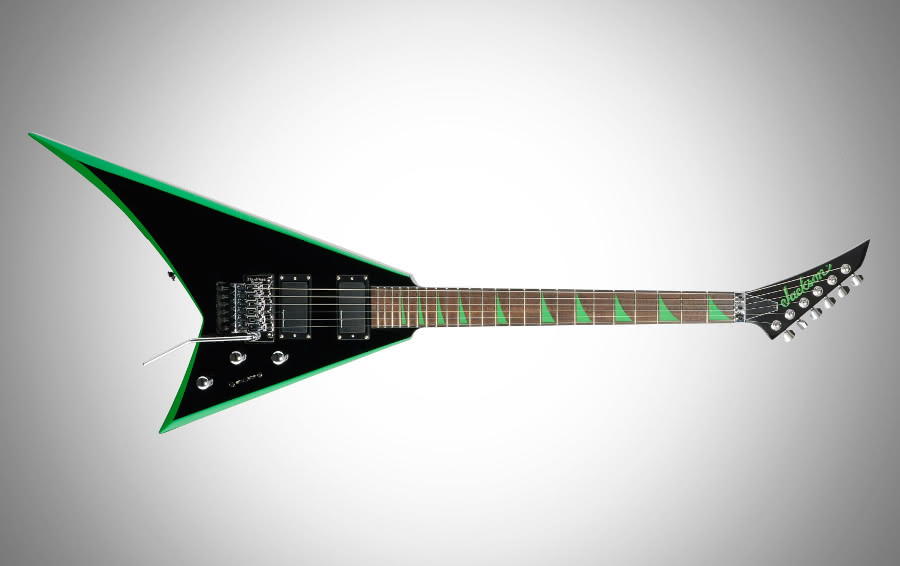 The famous Flying V style has always been synonymous with metal. This guitar is very affordable with super low action and a fretboard designed for speed.
Modern indie, alternative, or pop is similar to pop from the early days of rock. You want a versatile guitar that can give you a clean sound at times, but can also handle some crunch and distortion when necessary.
Fender Telecaster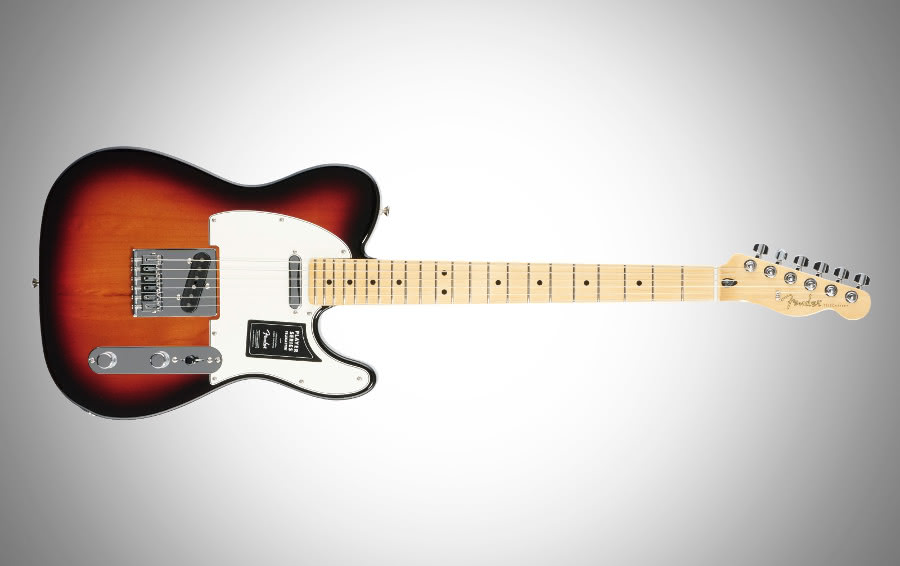 Like the Stratocaster the Tele can be used in a lot of genres. With single coil pickups and durability you will follow in the footsteps of many great past pop artists.
Rickenbacker 360
This is another brand common to pop music, even John Lennon played a one. They also use single coil pickups and have a 12 string model that is suitable for the harmonies and chorus sounds perfect in indie music.
While Bob Dylan showed you could use electric guitars in folk, for the most part large acoustic models are the most common styles. Often 12 strings are also perfect for folk music.
Gibson J 200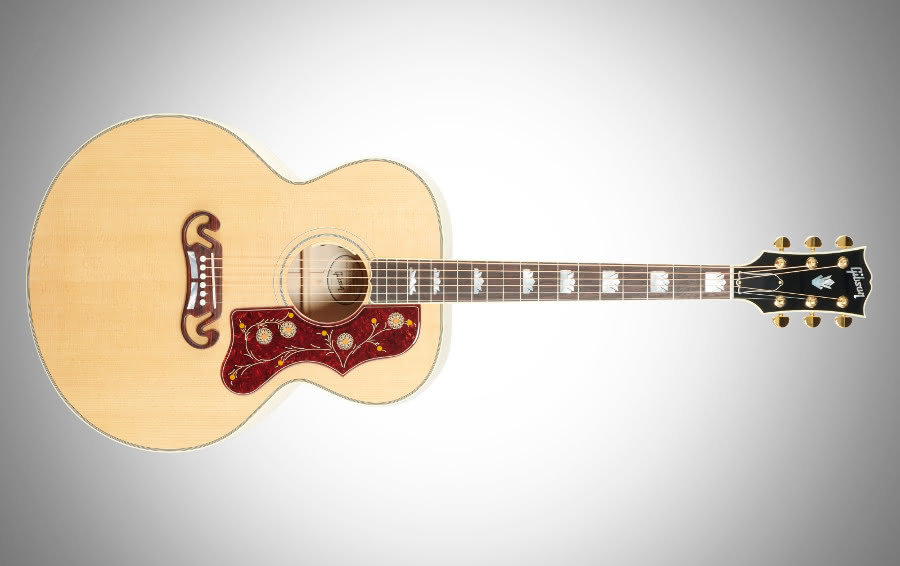 This guitar is out of the price range for most players, but it is a prime example of what to look for in the folk genre. Solid wood tops and beautiful sound to accompany a singing voice.
Martin DSR 1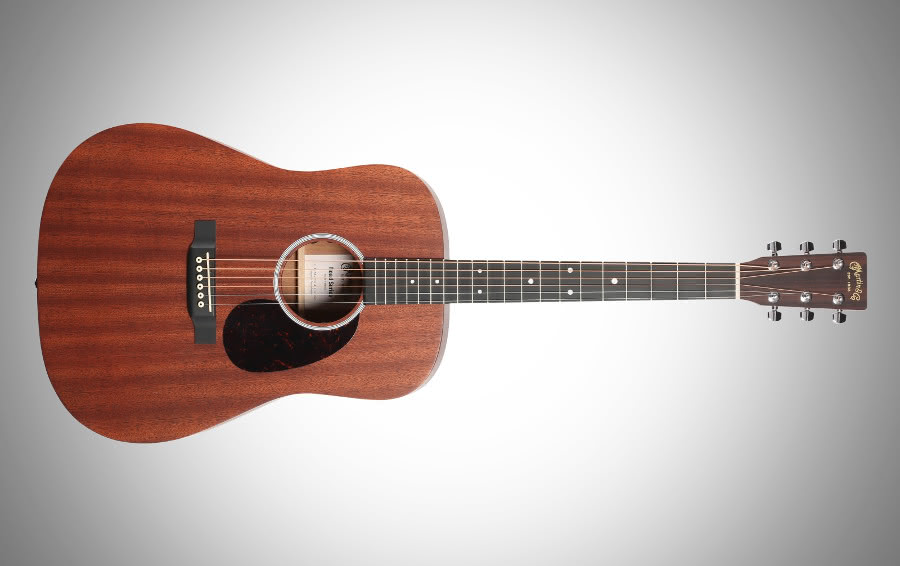 Martin is another pricy brand, but worth every last penny. It is known by most singers and songwriters to be one of the best sounding guitars out there. If the budget is too high, try a used Martin.
Funk is very similar to the blues and rock so you will find the guitars mentioned above will work great. However there is one model often seen in the hands of funk artists.
Fender Telecaster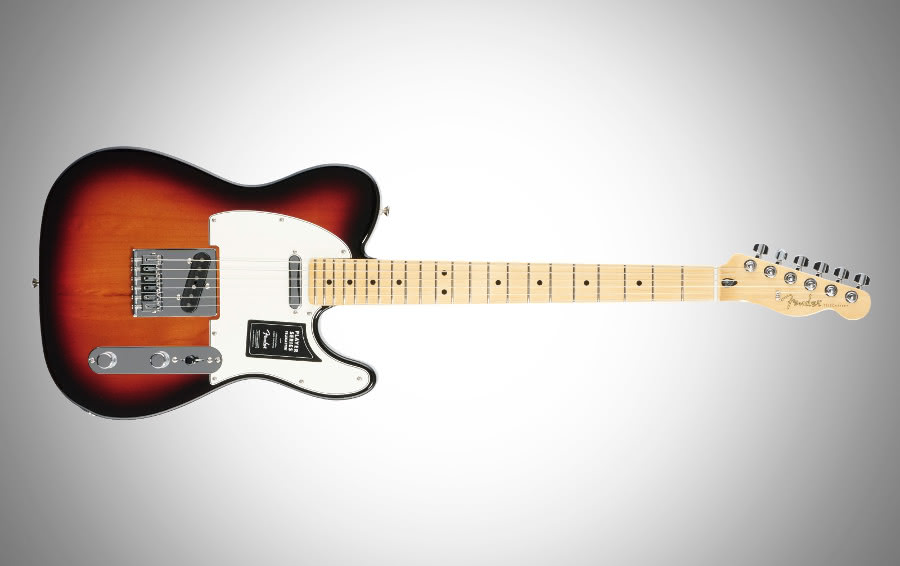 The Tele is great for a clean staccato chords often used in funk. The guitarist needs those chords to really cut through a mix and the single coil pickups help with that.
Depending on the specific country style you may need an acoustic or electric, or even better to stick to a middle ground of a semi-hollow body. Also a great country guitar can have mods like a B bender to help it stand out in that genre.
Martin D 16 GT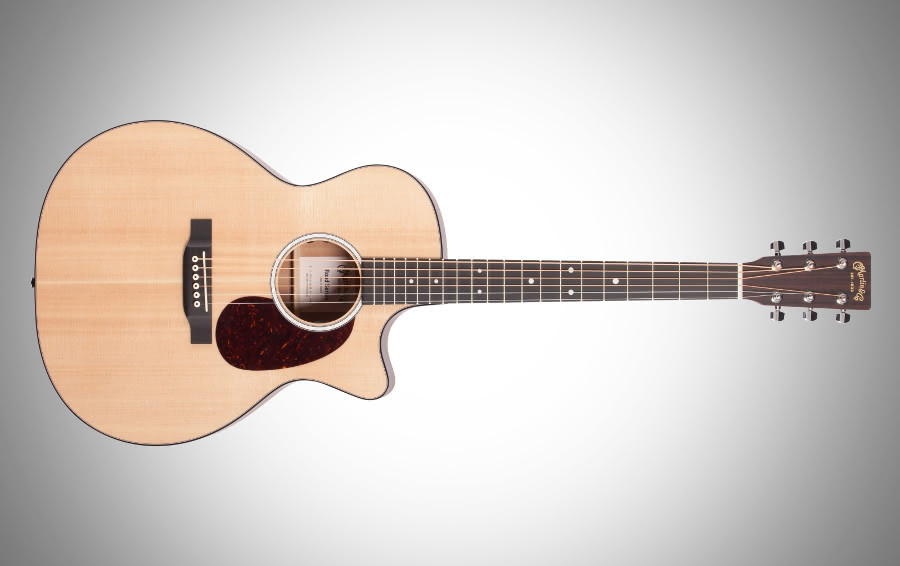 An expensive acoustic guitar but perfect for Hank Williams country style playing. If you are going for a classic country vibe this Martin is perfect.
Epiphone EJ-200SCE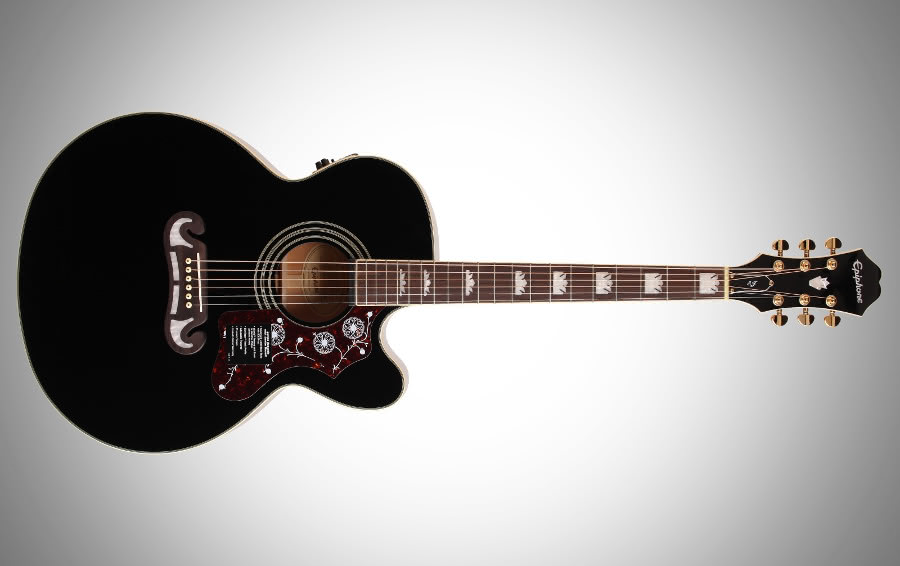 This acoustic-electric not only has a great country sound, it also has the look down. It is a classic jumbo style body reminiscent of country music of the 60's and 70's.
Any old or cheap electric that has proper intonation will work as a punk guitar! While recently recording a punk song, it was obvious the proper punk sound just wasn't there. After using a cheap knock off strat that was beat up over the years and with slightly rusted pickups, suddenly the sound and tone was perfect through distortion. Punk can be attained with almost any beat up electric as long as the chords sound proper.
Fender Stratocaster
It is the classic guitar of all rock music, so of course it will work with punk, just keep the distortion high and the chords simple!
Danelectro 59XT
For those punk players looking for a more vintage look the Danelectro has you covered. This brand was used by the more aggressive new wave and punk musicians.
Guitar Brands - Conclusions
So there you have some of the best known guitars for each genre . In some cases budget may require you to purchase a cheaper but similar model, but for the most part you will get the same results.
And remember that genres are also defined by strumming patterns, specific chords , and progressions. Just buying a guitar for a genre won't seal the deal, you will still have to learn the basics of what style you prefer. So be sure to focus on practicing and fundamentals to make sure you can be the best guitar player possible!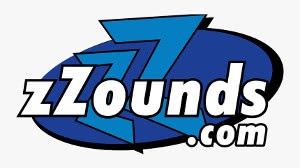 zZsounds will provide you with free shipping on instruments and musical equipment, easy zero-interest payment plans, and top-rated service.