Italian Progressive Rock
7 Italian Bands Born In The Mystical 1970-1980 Era
Today I'm going to wear my born-and-raised-in-Italy hat because I want to tell you about a magical period that happened here in my country.
You should know that in the seventies the God of Music threw a spell on Italy that inspired many musicians to give birth to a bunch of awesome bands.
Sadly nowadays the musical scene is dominated by trappers and other unskilled individuals, but I digress... let's get back to 1970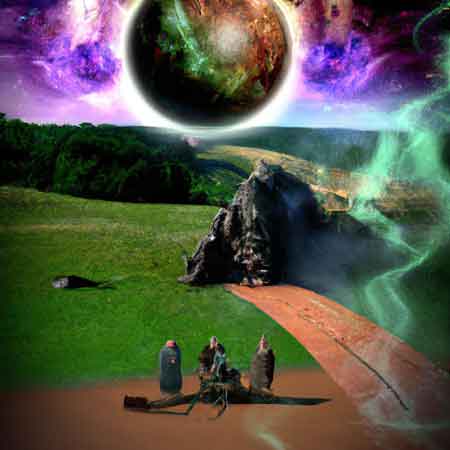 It is commonly believed that the origins of progressive rock can be traced back to England with the release of King Crimson's In the Court of the Crimson King album in 1969.
Italy was swept up in the so-called "British invasion", and many local bands adopted the musical stylings of British symphonic rock, such as long and structured songs, concept albums, and complex rhythms and chords.
But why did these English bands achieve immense popularity in Italy, despite their obscurity in their home country?
Some have suggested that the Italian public was drawn to progressive rock because of their cultural heritage of great works of art, such as melodrama and Antonio Vivaldi's baroque compositions.
It is as if the Italian public of the early 70s was familiar with romantic melodies, classical music influences, and symphonic pieces of prog rock.
The main influences of Italian progressive rock include bands such as Genesis, King Crimson, Emerson, Lake & Palmer, The Nice, Gentle Giant, Yes, Van der Graaf Generator, Jethro Tull, Quatermass, Colosseum, Led Zeppelin, Pink Floyd, Soft Machine, Gong, and Caravan.
Anyway, the Italian band we're going to discover introduced in their songs unique nuances typical of Italian Progressive rock.
So here are some of the best Italian progressive rock bands!
1) New Trolls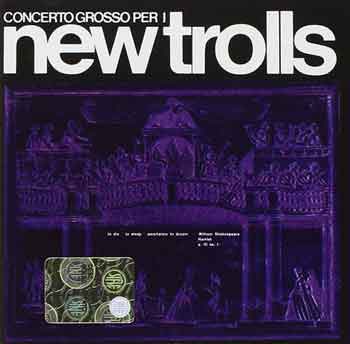 The New Trolls was an Italian progressive rock band active since 1966.
The band played an important role in the Italian music scene of the 70s, combining elements of rock, classical and folk music to create a unique and distinctive sound.
The New Trolls were also among the first bands in Italy to perform live concerts with a symphony orchestra.
Their most famous album is "Concerto grosso per i New Trolls" from 1972.
Recommended album
---
2) Area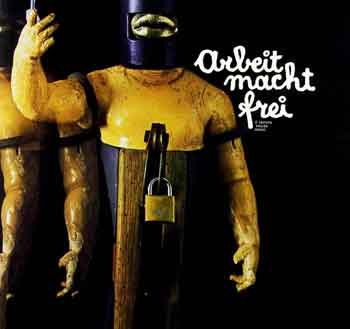 The band Area was one of the main representatives of the Italian progressive scene of the 70s and 80s, with a sound that combined elements of rock, jazz, electronica and world music.
The band has had a strong influence on the Italian music scene and has collaborated with many important artists.
Their singer, Demetrio Stratos, in his research, explored the human voice as a musical instrument.
Stratos was known for his skill in percussive vocal technique and for his ability to produce extremely high and deep sounds.
Recommended album:
---
3) Premiata Forneria Marconi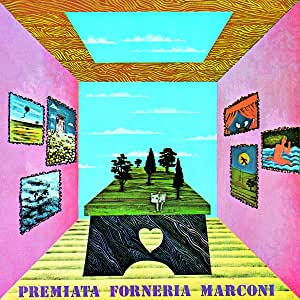 Premiata Forneria Marconi, also known as PFM was one of the first to be recognized as one of the main representatives of Italian progressive rock and had great success both in Italy and abroad.
PFM combined elements of rock, classical and folk music to create a unique and distinctive sound, and their debut album,"Storia di un minuto", is considered a classic of the genre.
The band is still active and continues to perform live and release new albums.
PFM has been influential not only in Italy, but also internationally, inspiring many progressive bands and making the history of Italian progressive rock.
Recommended album:
---
4) Quella Vecchia Locanda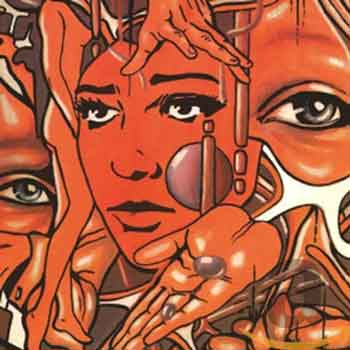 The band Quella Vecchia Locanda has been known for its skill in using traditional instruments such as flute and violin alongside rock instruments such as guitar and bass.
Quella Vecchia Locanda was one of the few Italian progressive bands to explore the theme of mythology and spirituality in their music.
Many of their songs are inspired by Greek and Norse mythological figures, and some of their lyrics address philosophical and spiritual themes.
The band also incorporated elements of Italian folk music and other musical traditions into many of their songs, creating a distinctive and unique sound
Recommended album:
---
5) Le Orme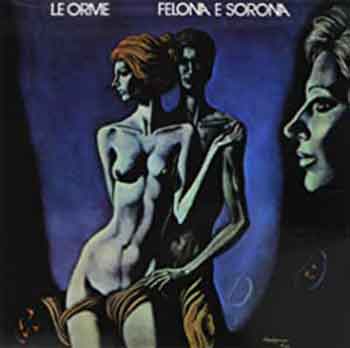 Le Orme are one of the most important Italian progressive bands, founded in Venice in 1966.
Their unique sound combines elements of rock, jazz, classical and folk, creating a blend of distinctive and innovative sounds.
Their first album, "Ad Gloriam", in 1969, established their reputation as one of the most important progressive bands in Italy.
Furthermore, the band has also collaborated with other prominent artists in the Italian music scene, such as singer-songwriter Lucio Battisti.
Their influence continues to be felt around the world and they are considered one of the most important bands on the Italian music scene.
Recommended album:
---
6) Biglietto per l'Inferno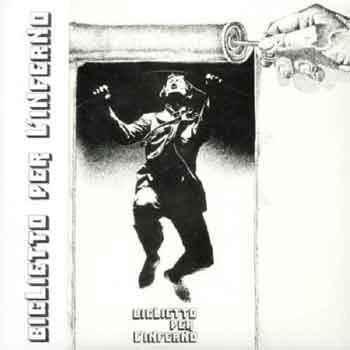 Biglietto per l'Inferno was a cult band, not so famous because they never reached commercial success.
Their singer, Claudio Canali, eventually become a Benedictine monk, after a brief period as a Hare Krishna.
The lyrics of Biglietto per L'Inferno songs were all about the relationship between religion and society, with a hint against sanctimonious moralism.
Recommended album:
---
7) Locanda delle Fate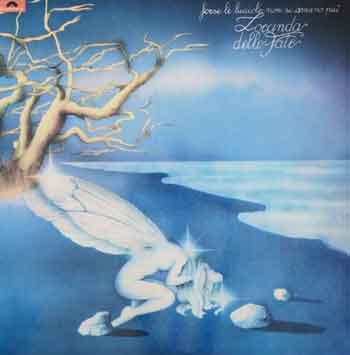 This is probably my favorite progressive band. The original lineup of Locanda delle Fate recorded one only album, "Forse le lucciole non si amano più".
Despite being one of the most accomplished examples of romantic progressive made in Italy, that album was not commercially successful.
And this is a shame, because, as you will hear, this album is an excellent blend of musical finesse and dreamy lyrics.
Recommended album:
---
Italian Progressive Rock: Conclusions
Of course, the bands listed here are just the tip of the iceberg.
In that golden age, creativity and fantasy were at their best, and a plethora of groups composed really great music.
Then, at the end of the seventies, other genres such as disc music, punk, and songwriters took the scene, and progressive rock went back into the background as a niche phenomenon, as it still is today.
But for music lovers, especially guitar players, this expression of Italian rock art is a real goldmine!
I hope you'll enjoy this bands, and, if you want to stay updated on new content, please subscribe here