Ebooks for Left Handed Guitar Players
Chords and Scales Pdf Diagrams for the Lefties
Are you a lefty guitar player and can't find learning material that does not force to transpose in your head?
You've just landed in the right place.
All FaChords Guitar ebooks (as well as the learning software available on this site) are also provided with left-handed diagrams. Have a look at the links below!
Chords Domination | Play Any Chord You Want Across All The Fretboard
Left Handed Version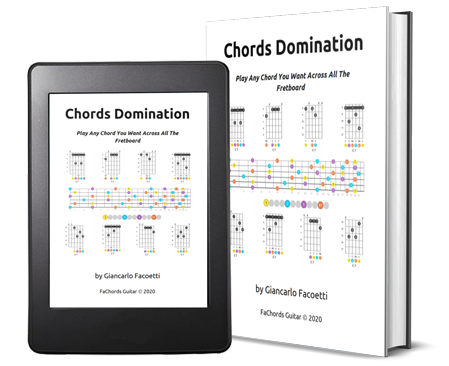 In this 80 pages ebook you'll find about 800 chord voicings all along the fretboard that will help you learn how to move freely on the neck and play any chord you want in any position.
The book is packed-full with color-coded diagrams that show chord tones , note names, and finger positions, a handy visual chord formula table , and the tones fretboard maps of 44 different chord types.
---
52 Chord Progressions | Learn How To Connect Chords and Create Great Songs
Left Handed Version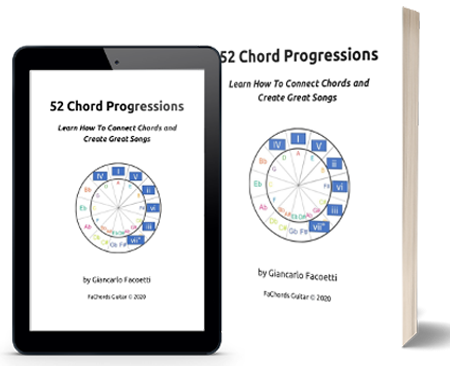 Do you know some chords, maybe many, but you're not sure how to play them together?
This ebook will show you 52 chord progressions, that are the foundation of many genres and styles of Western Music. Why 52?
The idea is to use this ebook for 1 year, studying thoroughly a chord progression each week, in all keys and chord voicings.
Before you know it you will be picking out progressions from songs on the radio!