Loading
If you take this course...
You'll be able to navigate the fretboard horizontally and vertically: fully express yourself with total freedom
You'll stop relying on fixed shapes and boxes memorization, but you'll start thinking in terms of colors and right notes
You'll know tons of alternative options for generating chords: create infinite chordal options all along the fretboard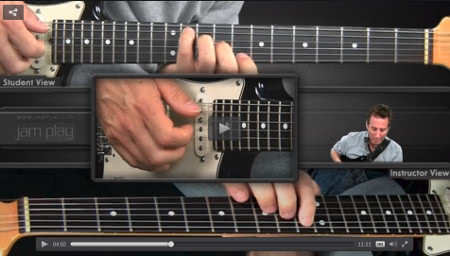 John March, a long time student of the late Ted Greene, has created an innovative lessons series that opens up a fresh way to view the guitar fretboard. A different way to think, introducing the idea of how chords work and how to develop a vocabulary.
With these lessons, you'll take a new look at the fretboard and learn where to find a voicing that works. There are techniques that simplify the fretboard and steps that can be taken to find the chord you are looking for. Learn more here.