FaChords Guitar Scales Generator
Free online guitar scale finder with adjustable patterns, sounds and 100+ scale and arpeggio types

Loading your interactive learning experience! Please wait :-)
---
Support This Site and Help Keep This Tool Alive
With more than 20 million views worldwide, running this site costs a significant sum each year.
If you want to help keep this tool free and alive, please consider support this site by buying FaChords Guitar's ebooks.
They are awesome :-), and you can download a FREE excerpt to get an idea of what's inside. Visit the links below learn more, thanks!
Play Any Chord You Want Across All The Fretboard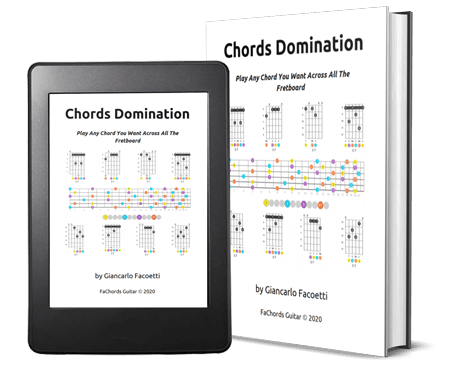 Learn How To Connect Chords and Create Great Songs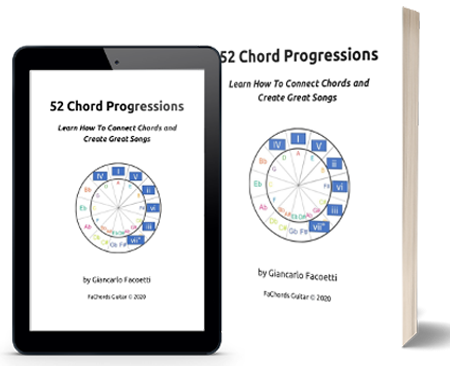 Learn How To Play The Right Scales Over Any Chord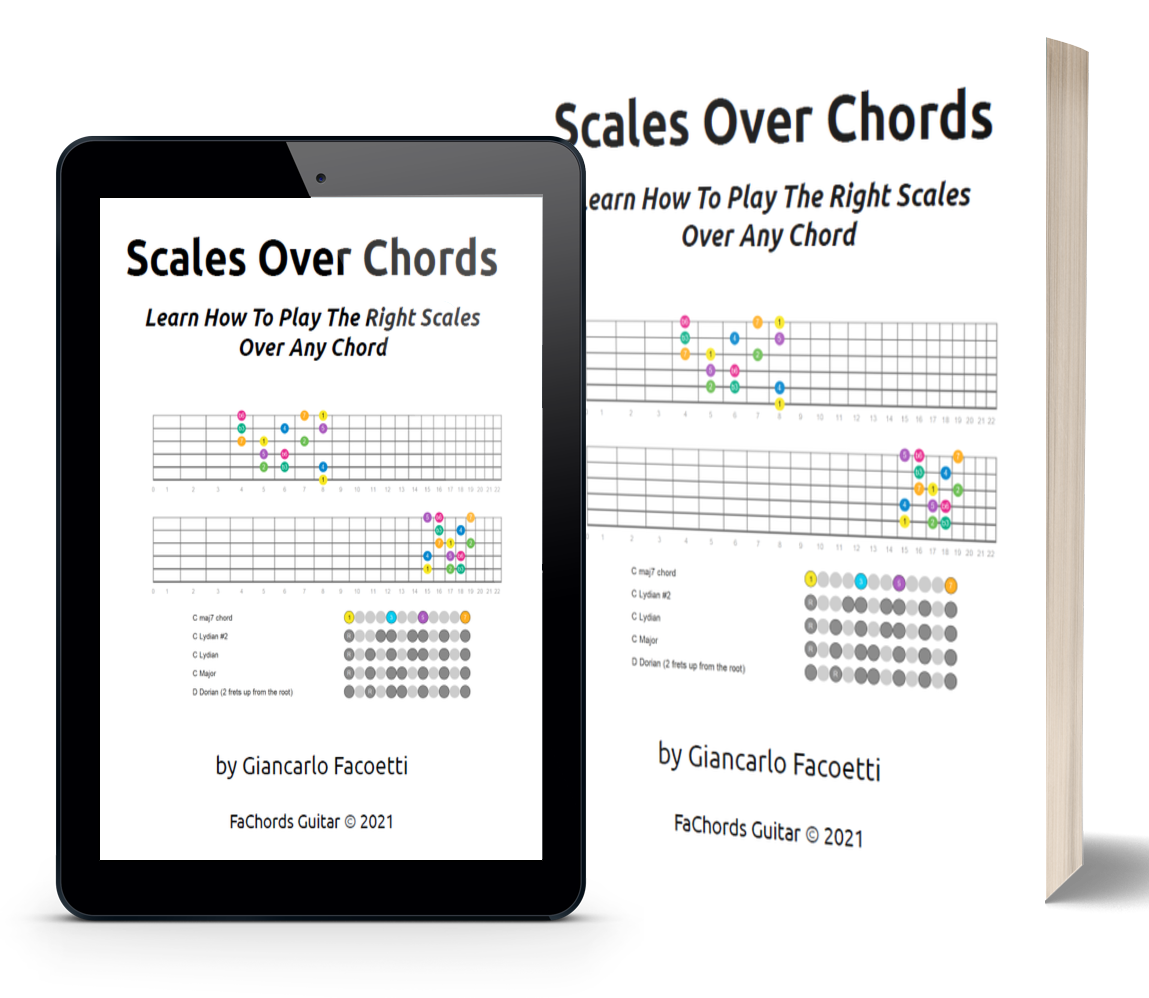 ---
FaChords Guitar Scales Finder
Play scales and arpeggios freely all along the fretboard
This tool teaches you a big deal of scale and arpeggio patterns. It will help you expand your lead guitarist arsenal, showing you lots of different fingerings, from the most common scales to the strangest exotic arpeggios.
Pick an item from a big library of scales and arpeggios: majors, minors, modals, exotics, 7th and 9th arpeggios, and many more
Learn scales fingerings in different fretboard position and shapes.
Learn how a given scale is built thanks to the scale intervals structure visualizer.
To learn how this tool works, check the Guitar Scale Finder introduction.
For more tutorials and resources check the lessons section on guitar scales.
If you're looking for a structured guitar course, that can help you improve your skills step-by-step, check the new best online guitar lessons review guide
For feedback, requests or questions send a message here.