Amplitube Review
Amp and Effects Simulator from IK Multimedia
This generation is playing guitar differently than the one before. Computers are replacing guitar amps with software in place of pedals. Gig bags are getting lighter. Guitar learning software helps learn faster. It is fair to credit IK Multimedia Amplitube with all of this.
IK Multimedia Amplitube Review
IK's AmpliTube is utterly essential to any electric guitar player's toolkit. Using one of IK's dongles to take input from your guitar directly into the computer via USB, AmpliTube emulates a full-featured amp and microphone setup with a complete pedal chain and a number of handy add-ons. And the sound quality is fantastic. With the right speakers, those amps sound like the real thing . The pedals, too, are less emulations than facsimiles – the Chorus is clean, the Overdrive is crunchy, and any psych-rock sound can be teased out of a Delay-Flanger-Tremolo combination. The pedals are easy to control, and the interface makes it easy to mute one or swap it out with a click.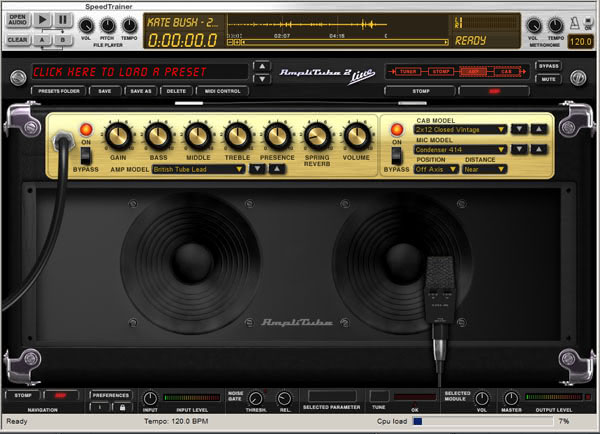 Signal processing aside, AmpliTube's real value comes in its Speed Trainer . If you're trying to learn a tricky solo or even just training your hands to play a riff, there's no better way, period. Load in a song file from your collection, and AmpliTube lets you play over it, adjusting the song's speed as needed , gradually inching it up as you get better at the piece.
What's even handier is the ability to set a loop range on the song, so instead of rewinding it manually each time, you can keep your hands on the guitar, never breaking your groove. If you're sitting in front of the computer with a guitar on you, the benefits of automating the rewind on a 20-second-long solo are staggering. Speed Trainer facilitates the most efficient guitar practising experience available. (another useful software to slow down music is Riffmaster Pro )
Plenty of different options
While it might not be clear what version of AmpliTube is right for your home studio , you certainly can't fault IK Multimedia for their lack of options. Aside from the standard AmpliTube 3 package, they've got a variety of different flavors, from Metal to Fender ® to Jimi Hendrix . If you can't still choose, there's also AmpliTube Custom Shop, which is free but encourages the purchase of individual pedals, allowing you to cobble together your own personalized setup . Whatever your balance of needs, funds and time, AmpliTube seems to have an option for everybody.
In case your computer isn't portable enough to bring to a gig, there's AmpliTube iOS . The basic program is free , and comes packaged with the iRig dongle which allows input through the iPhone, iPad or iPod Touch's headphone jack. AmpliTube iOS works on the same principle as the Custom Shop, providing a bare-bones setup with the option to easily purchase and download more pedals. While it takes a bit of money to outfit your iPod exactly like your computer, the results are the same. You can take your guitar anywhere and produce the exact sound you want.
That said, AmpliTube has always been glitchy. The program frequently crashes upon opening (both Windows and iOS versions), sometimes crashes while playing or switching pedals, and the sound has a tendency to stutter when the processor is over-taxed. While these problems are only minor inconveniences in a home practice setting, they could be fatal in the middle of a gig .
Overall, AmpliTube in all its forms is an astonishingly good piece of software , especially for the price. Compared to the hardware it replaces, it'll easily save you hundreds of dollars . However, if you're a compulsive spender, AmpliTube could be a dangerous thing for you. The range of pedals available, and each one so cheap, can only be described as 'tantalizing.' But that's between you and your budget.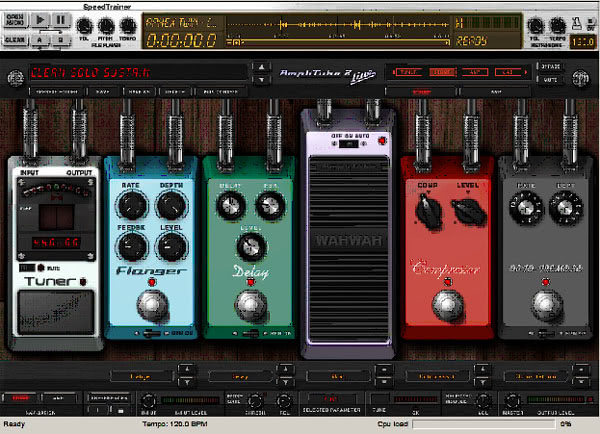 Terrific sound processing
A product to fit anyone's musical style
More pedals at your fingertips than you'll be able to afford
Speed Trainer accelerates self-directed study
Input dongles are cheap, bundled with software and easy to use
Tuner and metronome included
iOS version miniaturizes all benefits
Software crashes unexpectedly and hogs processing power
The temptation of new pedals is almost too much to resist
IK Multimedia will not stop trying to sell you more products
iOS version is a major drain on your device's battery
No cross-platform capability on mobile devices
Exclusive For FaChords Readers: Guitar Lessons That Really Work - 14 Days Free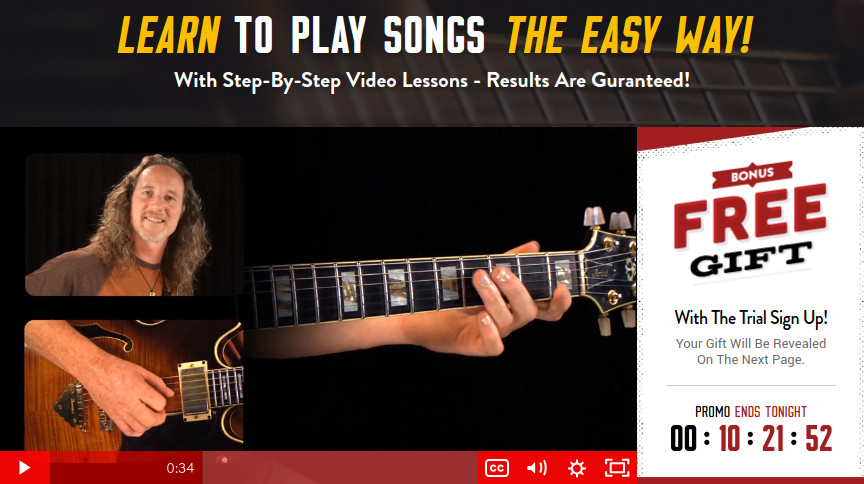 We have partnered with Guitar Tricks, the most popular Online Guitar Lessons website in the World, to give you 14-Day Free Trial Access to their awesome learning platform.
You'll access a proven system that provides you with all you need to go from beginner to advanced level quick and easy.
2.5 million of people have already learned how to play the guitar with Guitar Tricks, you could be the next!
Share with your fellow guitar players!
Related posts: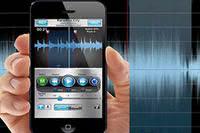 Using a software to slow down music is a great way to develop your musical skills (and to spot wrong tabs!). In this article review we're going to analyze Riffmaster Pro, a popular and easy song slow downer application..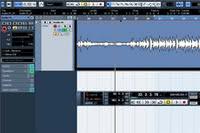 Cubase is a Digital Audio Workstation developed by German musical software and equipment company Steinberg for music sequencing, recording, arranging, editing and mixing. Cubase provides you all the advanced tools you need to record multi-track audio and MIDI, edit, mix and master your music..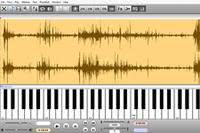 Transcribe! is a program designed to assist musicians for transcribing music. Transcribe! is widely used by musicians all over the world to work with music recordings. It is also used by many people for play-along practice..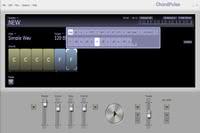 In this article we're going to introduce Chordpulse, an easy backing tracks software. This tool allows you create chord progressions and complete songs in a number of different styles and tempos. We like this software so much and we think it will be helpful also for you..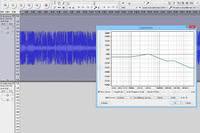 This article shows you one of the best free audio recording software: Audacity. If you want to record your guitar at home, this software is what you need. It's the Photoshop for musicians, powerful and fun, easy to use..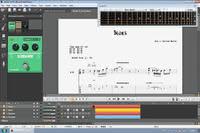 A brief introduction to Guitar Pro, a guitar tablature software that helps learn songs through guitar tabs. You either create your own tracks along with their tabs or you can download the millions of tabs that are out there. Check it out!.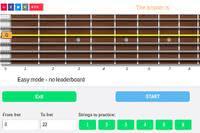 Free guitar learning software that helps you improve your guitar playing: learn chords, scales, fretboard, progressions, ear. Runs on Windows, Linux, Apple and Android browsers..
Questions or comments? Drop a line below!