Circle of Fifths | Interactive Guitar Tool by FaChords
Interactive Circle Of Fifths for guitar: a powerful tool that allows you to manage chords, keys, flats, sharps, in an easy way. The tool comes with a guitar fretboard

Loading app...
P.S. To make the most of this learning tool, download the related Guitar Ebook (100% free)
The Best Time to Enroll a Guitar Course was 1 year ago. The second Best time is Now.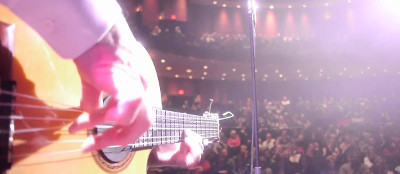 Imagine what great guitarist you could be in 1 year with a professional guitar course that takes you step-by-step from A to Z.
Today you can enroll Guitar Tricks, the most popular, award-winning guitar learning site, free for 14 day.
Interactive Circle Of Fifths | How To Use This Tool
The Circle of Fifths is a powerful music theory device that allows you to manage keys, create chord progressions, build chords, compose songs, in an easy way.
The Circle of Fifths packs an awful lot of data into a small circle. Learn why and how to use it with the Circle Of Fifths tutorial