E Minor Pentatonic Scale
How to use the open string pentatonic scale to build riffs and solos

Loading sounds...
The E Minor Pentatonic Scale in open position
In this tutorial we're going to study one of the most fun scales: the E minor pentatonic . It's a great scale to start with on guitar, we can use open strings and that makes the scale easy to learn! Are you ready? Ok! On the guitar, we can play the same scale in a great variety of fretboard positions . For this lesson, we are going to focus on open position: we'll play frets close the nut, using open strings as much as possible. The interactive tool above shows the notes for the E minor pentatonic scale in open position. Be sure to click on the play pattern button so you can also hear the sound of this scale.
E Minor Pentatonic Scale Fingering (open position)

E minor pentatonic scale in open position. Diagram created with the FaChords Scales Generator
The picture is showing the Open Position scale, low on the neck . There are several advantages to playing here, instead of higher up on the neck. Open strings have a more ringing, "jangly" sound than fretted notes, and this is desirable on a lot of songs. Playing on open strings means your fingers have less work to do , and your changes can be a lot faster.
Open strings take full advantage of the sound qualities of your guitar and equipment. Playing riffs on open strings makes it easier to switch from playing chords , or embellishing the chords with quick riffs at the end of phrases. And lastly, they are easier to learn. To change keys, all you have to do is just move up the neck. The fingerings will be the same except for the open string notes. And, you can always use a capo…….
Why they call it "Pentatonic"
It may be helpful to understand exactly what a pentatonic scale is , and what it is not. The word Pentatonic comes from two Latin words; penta, meaning, "five", and tonus, meaning, "sound", or, "tone". So, right off the bat, you should be able to figure out that it means, "5 tones" .
This means that a Pentatonic Scale only has 5 notes , instead of the more well known Heptatonic ("hepta" means 7) Scale, with 7 notes
How To Create Pentatonic Scales
There exist 2 kinds of pentatonic scales: the major and the minor . If you want to understand a bit of the theory behind, here's how a pentatonic scale is created.
The Major Pentatonic Scale is like a Major Scale , without the

4th

and the

7th

The Minor Pentatonic Scale is like a Minor Scale , without the

2nd

and the

6th
Creating the Major Pentatonic Scale from the Major Scale
Major Scale
1 2 3 4 5 6 7
1
b2
2
b3
3
4
b5
5
#5
6
b7
7
To obtain the Major Scale Pentatonic, we remove the 4th and the 7th degrees:
Major Pentatonic Scale
1 2 3 5 6
1
b2
2
b3
3
4
b5
5
#5
6
b7
7
In the key of G, the notes of the G Major Scale are:
G A B C D E F#
It turns out that, removing the 4th and the 7th degrees, the notes of the G Major Pentatonic scale are:
G A B D E
Creating the Minor Pentatonic Scale from the Minor Scale
Minor Scale
1 2 b3 4 5 b6 b7
1
b2
2
b3
3
4
b5
5
#5
6
b7
7
To obtain the Minor Scale Pentatonic, we remove the 2nd and the 6th degrees:
Minor Pentatonic Scale
1 b3 4 5 b7
1
b2
2
b3
3
4
b5
5
#5
6
b7
7
In the key of G, the relative minor scale of G major is the E minor
E F# G A B C D
It turns out that, removing the 2nd and the 6th degrees, the notes of the E Minor Pentatonic Scale are:
E G A B D
How To Build Riffs with the E Minor Pentatonic Scale | Video Lesson
In the video below, brother Mark Brennan, teacher at Jamplay , (once you start playing guitar, from then on, for the rest of your life, all other guitar players in the whole world, past, present, and future, are your brothers and sisters...) is going to show you how you can astound your friends with some easy Pentatonic riffs that sound great:
When Mark is talking about a "box shape", what that means is that all of your notes will either be on open strings, or on the 2nd and 3rd frets. If you looked at a fingering diagram, and connected the dots, it would make sort of a box-shape . This means you wont have to move up and down the neck, and your hand remains relatively stationary over those two frets. It makes it almost impossible to get lost.
Minor Pentatonic Scale Note Names in all Keys
| 1 | b3 | 4 | 5 | b7 |
| --- | --- | --- | --- | --- |
| C | Eb | F | G | Bb |
| G | Bb | C | D | F |
| D | F | G | A | C |
| A | C | D | E | G |
| E | G | A | B | D |
| B | D | E | F# | A |
| F# | A | B | C# | E |
| Gb | Bbb | Cb | Db | Fb |
| C# | E | F# | G# | B |
| Db | Fb | Gb | Ab | Cb |
| G# | B | C# | D# | F# |
| Ab | Cb | Db | Eb | Gb |
| D# | F# | G# | A# | C# |
| Eb | Gb | Ab | Bb | Db |
| A# | C# | D# | E# | G# |
| Bb | Db | Eb | F | Ab |
| F | Ab | Bb | C | Eb |
Songs with Pentatonic scales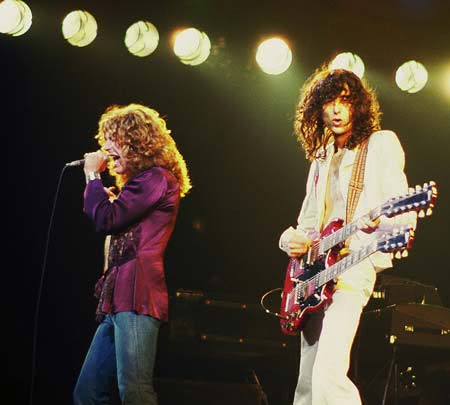 Pentatonic Scales have a darker, more intense sound . Most of the time, the Pentatonic Scale will be in a minor key, because minor intervals compliment the style perfectly. Pentatonic Scales are used extensively in Blues , and a lot in Jazz, the folk music of Asia, Celtic, Scotland and Ireland, Eastern Europe, the Middle East, and even in Bluegrass, and Classical Music. Chopin's Piano Etude in Gb was written entirely in the Pentatonic Scale.
Other popular songs done in pentatonic Scales are:
It would be a good idea for you to pull these up on YouTube, or Spotify, and listen to them before going on to the lesson. You will get an ear for what a Pentatonic Scale is supposed to sound like.
Other Techniques you can use in combination with the Pentatonic Scale
Rhythm may be the glue that holds the musical parts together, but lead riffs are the spice that makes it interesting . Well placed and played riffs can make a song, while poorly thought-out ones can ruin it. Riffs are single notes based on scales within the key of the song, ( unless you play jazz , in which case..anything goes...). Ideally, they should be placed between musical phrases, at the end of vocal lines, and as a break in the middle of a song, or as intros and endings. With a very few exceptions, you don't want to play riffs over someones vocals , or another players riffs.

Power chords fingerings: 1) Root on the 6th string 2) Root on the 5th string 3) Root on the 4th string 2) Root on the 3rd string
Riffs often include Power Chords , a kind of chord where the root note, played with the 5th interval, in a two-note chord , can be easily moved up and down the fretboard. Power Chords are a modern invention linked to the use of distortion. When using distortion, normal 3-note chords generate a lot of extra, conflicting harmonics that do not sound so good, which is why you seldom see rock guitarists playing straight chords.
Power Chord Formula
1 - 5
1
b2
2
b3
3
4
b5
5
#5
6
b7
7
The root and 5th notes work with the distortion to create complimentary harmonics that make it sound like a full chord, with out the unpleasant clashing harmonics. You can check this out for yourself if you have an electric guitar and distortion. With the distortion on, play a normal G chord and listen to the cacophony it creates. Then, play just the G and D notes on the first two strings, and hear the difference. You get a nice, clean-sounding chord .
Palm-Muting the strings is a technique where you lightly (very lightly) place the edge of your strumming hand, or the edge of your palm over the strings right at the bridge. This 'deadens' the sound slightly . Open strings (and even some fretted notes) played with distortion have enough sustain to keep on going, until they actually create new harmonics at higher frequencies.
This is also called "feedback". It makes a high-pitched squealing sound . For a description, think, "a cat in a centrifuge". This is fine if you are doing it on-purpose, but not if it happens just because you didn't learn how to Palm-Mute, so practice this technique a lot. It comes in handy in a lot of other playing situations besides just playing with distortion.
E Minor Pentatonic Scale on guitar: conclusions
Learning pentatonic scales, and practicing them until you get silky smooth with them, can make you the hit of your next jam session or Open Mic. Remember, there is really no such thing as,"Too much practice". Have fun with your pentatonic!
To stay updated, subscribe here.