Guitar chord formulas chart
Chord symbols and notation explained
When approaching for the first time harmony and chords, often guitar players are overwhelmed by the strange symbols they found in chord charts. Chord symbols, and especially those used in Jazz, at first are not easy to digest.
Chords are basically a set of intervals stacked one on the top of another. And what's an interval? An interval is a distance between two notes.
Depending on the qualities of those intervals, we can have different kinds of chords, and then different chords formulas. Showing the intervals composing a chord in table form is a great aid for understanding chord formulas and structure.
On this page, you find a useful chord formula chart that will help you understand what's behind chord notation.
To learn how chords are constructed on the fretboard, check also our guitar music theory tutorial.
Chord Symbols and Formulas
In the following charts, for each chord you find its symbol (major, minor, 7, 9 etc) and the intervals composing the chord (1,3,5,6, etc).
The number between parenthesis are optional tones that you can use in the chord. Then you see a chart composed of colored boxes.
Each box corresponds to one of the semitones (half-steps) composing the octave, starting from the root. In case of extended chords (those with 9th, 11th or 13th) there is another boxes chart, that represents the upper octave.
Complete List of Chord Symbols and Structure
---
---
---
---
---
---
---
Join for Free The Most Popular Guitar Lessons Platform (Proven Method)
Have you ever dreamt of a complete system where to learn guitar from A to Z?
Click below and you'll get instant access to all the resources you need to become an accomplished guitar player, in one place, organized and easy to understand:

Share with your fellow guitar players!
Related posts: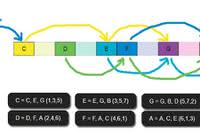 This page shows the chords for the most common keys used with the guitar. You can also download a free chart with the most common major and minor keys..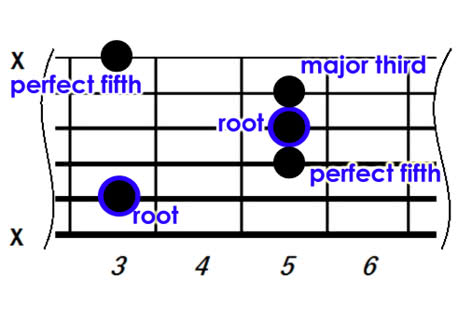 In this lesson, we're going to shed light on guitar music theory: How to combine intervals to create chords on the fly all along the neck. Free Pdf Ebook and Interactive Learning Tool included!.
Questions or comments? Drop a line below!