Easy guitar songs for beginners
Beginner songs with 2, 4, 5 or more chords | Step by step list
When we first start playing guitar it is common to learn just a couple of easy guitar chords, and most new players are pretty anxious to get playing their guitar as soon as possible. In this post we are going to provide some great examples of easy songs you can play with a limited number of basic guitar chords (download the free chords ebook here). That way from the very beginning you have something to show for each step of your guitar learning path.
Before jumping to the song list, here are two useful resources that will help you learn songs:
There are so many songs of every genre out there, were should you begin when you start getting the hang of playing the guitar? Below are some examples of songs specifically for electric and acoustic guitar. We are going to stick to pop rock, rock, and folk examples, of course some folks love heavy metal and punk, but let's keep to the more popular genres to start. In this article we are going to use songs with easy chords, starting from simple songs with only 2 and adding one chords or two while we advance in the list.
10 Easy Songs For Beginners With Only C and G chords
Chords diagrams for playing these songs
In this first section we are going to stick to one of the common keys and in this case the Key of C. Most new guitar players immediately learn C major and G major so let's find a list of music that can be played with just those two chords. Remember in the Key of we have the chords C major, D minor, E minor, F major, G major, and A minor… G major being the fifth in this key. In western music the easiest and best sounding interval is the root and the fifth, that's why it is so easy to write simple songs using only the chords C major (root) and G major (fifth). Most two chord songs of the root and fifth are going to be in the folk, gospel, and country genre, but we have a few that fit in the modern rock category!
Four Guitar Chords: Songs with C major, G major, F major, and A minor chords
Chords shapes for these songs
Barrè tip:If you find difficult playing the F major chord with full barrè (133211) you can always play it like this: XX3211
Now some beginners may have trouble with barring the F chord, however that's ok because for this song it sounds ok to play the F as XX3211, the C as X32010 and the G as 320001. It can be played with fingerpicking or for beginners with a very simple strum and sounds best when you pluck the bass note of the chord and then strum the the rest of the strings.
Our lesson series on easy guitar songs that you can play with just some basic chords continues here. In the section above we talked about songs with just 2 chords: here is where our songs really start to expand, by adding the A minor to our C major, G major, and F major chords. In fact, the progression I-V-vi-IV or C-G-Am-F is known as the "Axis of Awesome" because so many songs have this chord progression. It is actually a little crazy how many tunes follow the pattern of C-G-Am-F. Also, there is the Doo Wop progression I-vi-IV-V or C-Am-F-G which is made up of the same chords. There are so many choices for 4 chord songs that below we will simply pick the easiest ones to represent them.
10 Songs with C major, G major, F major, A minor, and E minor
Chords for the following songs
Now so far we have learned some easy songs to play on the guitar using the I, IV, V, and vi of the Key of C major. While there are many songs that are simply four chords, once we add more in, it allows us to enhance our playing. So along with C major, G major, F major, and A minor; the next chord to add in is the iii chord, E minor. A very simple chord to play on the guitar making this new addition very easy. Of course there are a plenty of easy guitar songs that have these chords so we pick the best to play on our guitars.
Songs with C major, G major, F major, A minor, E minor, D minor guitar chords
Chords diagrams for these songs
Moving into the territory of six chord songs, now we have another minor to add to our playing. The I (C major), the ii (D minor), the iii (E minor), the IV (F major), the V (G major), and the vi (A minor) are now all apart of our music vocabulary! Of course with this extra minor we are often going to be dealing with songs that are going to be a little more on the serious side. Love, loss, introspection, and sadness are much easier to express with the addition of the D minor chord.
10 Classic Rock and Pop Songs: introducing the Eb and Bb guitar chords
Chords diagrams for these songs
In the last sections we have discussed songs that you can play with just two, three, four, five and six chords. We have stayed in the key of C major to keep it easy with the chords C, Dm, Em, F, G, and Am. Of course there are many songs out there that don't stay in one key, and some songs that have strange chords in them, but we are going to take the next logical step; B flat and E flat. Now why is this the next logical step in the Key of C? Well lots of songs use the Key of C blues scale, especially Rock N Roll and pop rock, which means these songs will have a flattened 3rd and flattened 7th. In the Key of C that flattened 3rd is Eb and the flattened 7th is Bb. Adding these two chords to your previous six (C, Dm, Em, F, G, Am) will greatly increase your song knowledge.
After all these chords that work in the Key of C, we have finally come to the two most difficult. For many guitar players the Eb and Bb chords are left to the very end. However, these flattened 3rd and 7th chords really add a whole new dimension to our playing. In the examples below you will notice the variety of classic rock and pop rock songs that can be covered with these two extra guitar chords!
Update: 4 Bonfire Songs You Don't Want To Miss
Transposing the songs to the key of C
Not all the songs you'll encounter have been originally composed in the key of C. As we are building our repertoire of easy guitar songs sticking to the key of C, if we encounter a song that is not in the key of C we have to transpose the chords from its original key. Here below you find a table that helps you in the transposing process.
How To Transpose Songs (without capo)
Example: suppose we encounter a song in the key of G, that has the following chords: G - D - Em - C - Bm. At the second row of the table, we can see the degrees of the scale of those chords: I - V - VI - IV - III. The chords corresponding to the same degrees, in the key of C (first row), are: C - G - Am - F - Em
Being able to transpose songs will save your life in many situations. To understand better how this process works, be sure to check the tutorial on how to transpose songs on guitar
Easy Guitar Songs: Further resources
Our big list of easy songs to play on guitar is completed. We hope you'll have a lot of fun in playing these songs; if you want to learn more chords be sure to download the free guitar chords ebook (pdf format) and play with the online chords progressions generator. If you have any question or feedback please drop a line in the comments section below.
To stay updated on new tutorials, subscribe to the free newsletter (you'll also get access to the download area with lots of free printable resources)
Is this helpful?
Share with your fellow guitar players! If you want to stay updated (and get the free printable resources) subscribe here!
Related posts: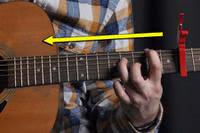 In this tutorial, you'll learn how to transpose chords songs in different ways: with a capo, with chords tables and with the help of the fretboard. Often we need to transpose songs in a new key to make them easier to play and sing..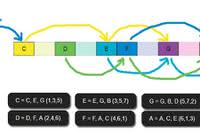 This page shows the guitar chords for the most common keys used with the guitar. You can also download a free pdf with the chords constructed on the major scales and the harmonic mìnor scale of all the music keys..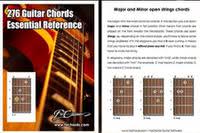 Here's our guitar chords chart pdf available for free download. It contains printable finger diagrams for major, minor and other types of chord. Suitable for beginners and intermediate guitarists..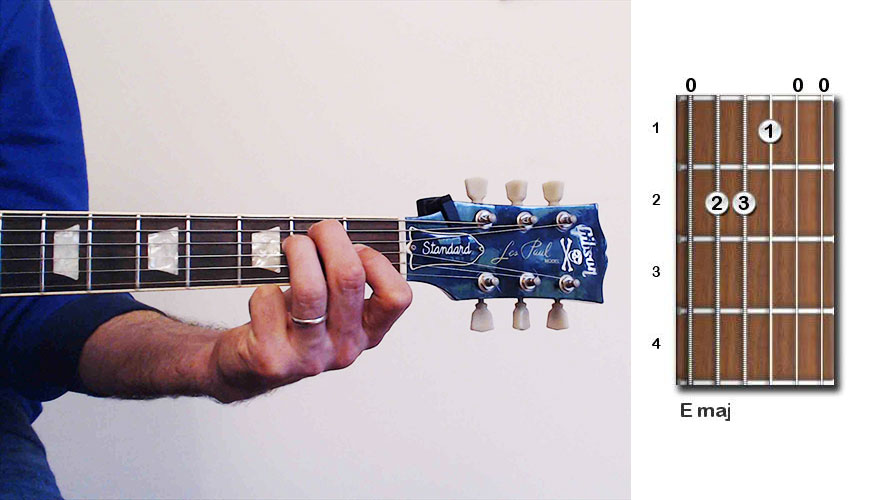 In this lesson, we're going to learn how to play 6 basic chords for electric guitar. If you know these chords, you can play many popular songs!.
Questions or comments? Drop a line below!