A# Guitar Chords
Easy Ways To Play Chords on Guitar
Chart with A# guitar chords. The chart gives an overview over some often used chords with the root A#.

Download the free Guitar Chords Chart in pdf format.
Major Chords
Augmented Chords
Minor Chords
Dominant Chords
Diminished Chords
Suspended/Power Chords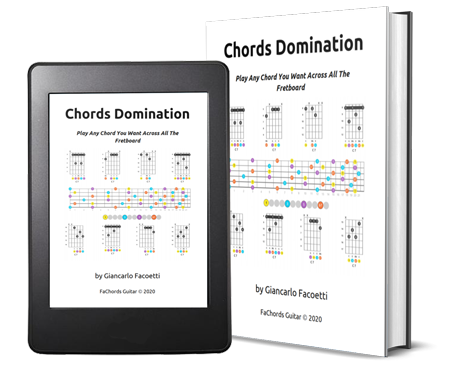 In this 80 pages ebook you'll find about 800 chord voicings all along the fretboard that will help you learn how to move freely on the neck and play any chord you want in any position.
The book is packed-full with color-coded diagrams that show chord tones, note names, and finger positions, a handy visual chord formula table, and the tones fretboard maps of 44 different chord types.
Share with your fellow guitar players!
Questions or comments? Drop a line below!