A# Guitar Chords
Easy Ways To Play Chords on Guitar
Chart with A# guitar chords. The chart gives an overview over some often used chords with the root A#.
Major Chords
Augmented Chords
Minor Chords
Dominant Chords
Diminished Chords
Suspended/Power Chords
You Might Also Find Useful: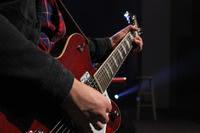 Connecting your guitar to your computer: here's some equipment that helps convert the signal from your guitar pickups to your home recording workstation. .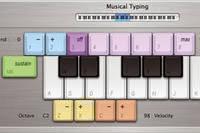 GarageBand is a music creation software for Mac OS X and iOS. It is developed by Apple Inc. GarageBand is included as part of iLife application suite (also including iPhoto, iMovie, iDVD, and iWeb) intended to simplify the creation and organization of digital content. After the launch of Apple's Mac App Store, GarageBand is made available on Mac App Store independently..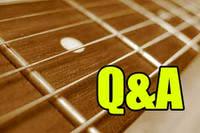 In this Q&A post 11 guitar experts share their strategies to manage the guitar fretboard. Discover different approaches and tricks to facilitate fingerboard navigation.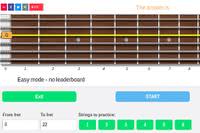 Memorize the guitar fretboard notes quick and easy with this free fretboard trainer. This tool runs online on all devices, step-by-step learning and works with guitar, bass, banjo, mandolin and other instruments..
Is this helpful?
Share with your fellow guitar players! If you want to stay updated (and get the free printable resources) subscribe here!
Questions or comments? Drop a line below!