Learn Guitar Scales
How to play scales and develop speed, ability and dexterity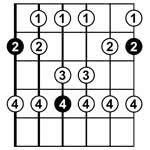 Guitar scales are one of the most exciting things to learn on guitar. With them, you can play powerful riffs and screaming guitar solos. Plus, practicing your scales helps immensely develop fingers dexterity and agility. Enjoy the following tutorials and build your scales knowledge.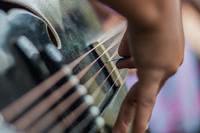 Here are 10 cool alternate picking exercises that will keep you busy for weeks. By practicing this exercise you'll improve your picking accuracy and speed, addressing crucial difficulties such as inside the string picking and crossing strings. Also, here you find some useful tips for an effective alternate picking technique by masters like John Petrucci and Guthrie Govan.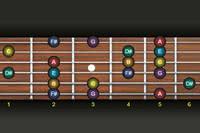 In this tutorial, we're going to study how to play the E minor harmonic scale on your guitar. The Harmonic scale is commonly used in Jazz, Gipsy, Heavy Metal, and gives a little tension that can be used to spice up your songs and solos..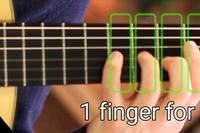 Learn how to play the D major scale on guitar: this tutorial will show you the most common patterns used to play this scale. You'll learn also the notes and the structure of this scale, plus some tips on the best way to play scales on the fretboard.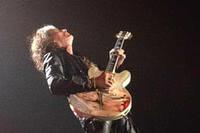 In this post, you'll find 10 songs with cool guitar riffs. We listed a couple of riffs from each Era, particularly repeated riffs, also called Ostinato.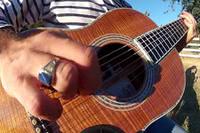 This article shows you 6 easy guitar solos that beginner guitar players can start practicing for developing their lead guitar skills. You'll find lead guitar parts from famous songs of Nirvana, Eric Clapton, The Beatles and many more..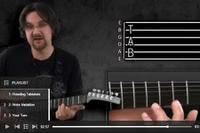 In this lesson you're going to learn how to read a guitar tab. You'll learn the differences respect of the standard notation and you'll be able to play easy guitar tabs for beginners .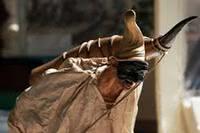 The Neapolitan scale on guitar: learn about its structure, chords and harmony. This scale add new exotic vibration to your sound.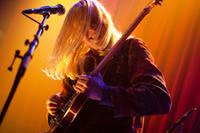 In this final part of guitar soloing lessons series, we're going to touch important concepts: how to transform pentatonic scales in diatonic sequences, playing spread fingering shapes, and get a basic understanding of the modes..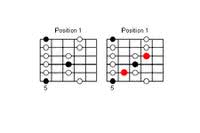 In today's lesson you'll expand your scale knowledge and you'll make your soloing abilities more multi-faceted. You'll also learn how to combine major and minor pentatonic scales and some smart exercises.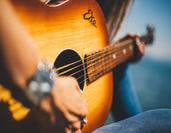 Soloing lessons series Part 2: in this lesson we'll start to develop the 5 most important skills required to play a good guitar solo and we'll introduce the first scale that every lead guitar player must know..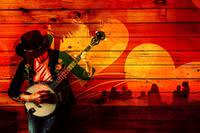 Beginner guitar solo lessons series: this set of articles will give you a thorough understanding of what it takes to become fluid as a solo guitar player and play lead guitar parts.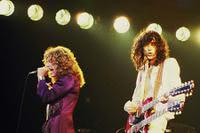 This tutorial teaches you how to play the E minor pentatonic scale in open position on your guitar. You'll also learn how pentatonic scales are constructed, how to play them using open strings, and how to build riffs combining scales and power chords..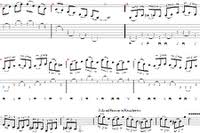 Blues scales! we are going to expand upon that by adding a new note to the Pentatonic Scale, and give you some more techniques to work on, that will make your riffs much more dynamic..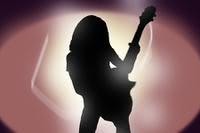 In this lesson, we are going to show you some exercises to help get your left and right hands coordinated, as well as increasing your speed.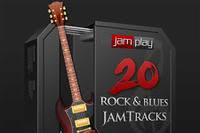 How to Remove the Lead Guitar? Wimbo Music is an app that lets you remove the lead guitar from a song.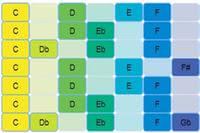 This interactive guitar modes chart shows you the structure, notes and chords for each modal scale. You'll find fretboard diagrams for modes created from the major, harmonic minor and melodic minor scales.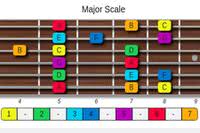 Free scale finder that helps you learn the fretboard patterns for hundreds of guitar scales and arpeggios. This fingerings generator software runs online and provides scales audio and diagrams..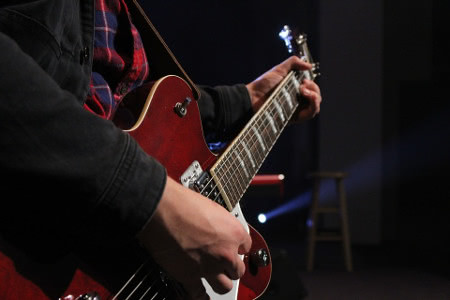 In this guitar tutorial we're going to study the whole tone scale: how it's built, the reasons for its particular sound, when to use it and which chords fit well with it. Interactive guitar tabs and scale patterns included..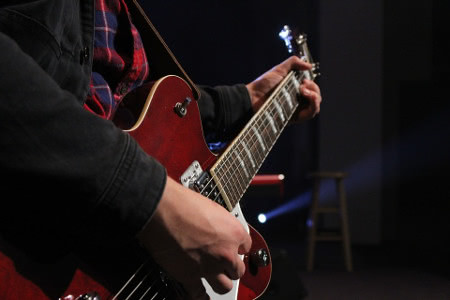 This tutorial will show you the augmented scale for guitar. You'll learn how this scale is constructed, and on which chords to play it. You'll also find the fretboard patterns for this scale in different positions..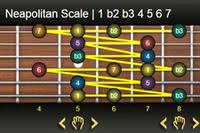 This tutorial will teach you 8 exotic guitar scales that you can use to make your sound more interesting. Plus, you can download for free a pdf ebook with 40 exotic guitar scale patterns all along the fretboard..
Is this helpful?
Share with your fellow guitar players!
Questions or comments? Drop a line below!