Learn Guitar Chords
Lessons on guitar chords, theory, construction
The first thing you're going to learn on guitar is how to play chords. There are so many chords out there as you notice, some in open position and easy to play, others real finger stretchers that will push your pinkie to the breaking point. The key is to understand that it takes time to form these chords and you need to train your muscle memory. The following tutorials will help understand and master guitar chords.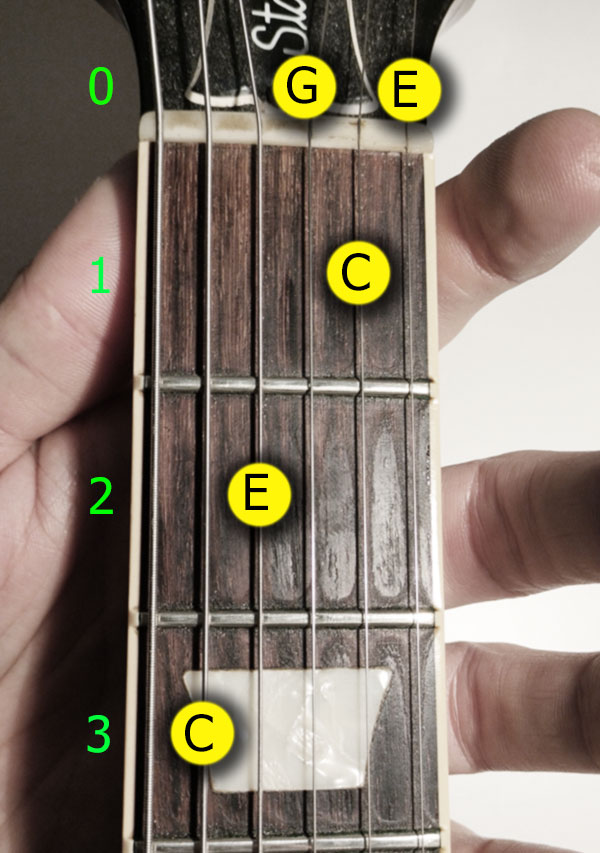 If you want to learn new chord fingerings, be sure to check the online guitar chord dictionary, with more than 250 guitar chord charts, shown on different fretboard positions, with detailed explanation of chord structure and tones.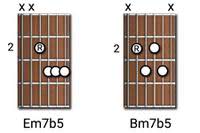 Diminished chords often confuse guitar players, as actually there exist 3 types of those chords. This tutorial will show you how to build and to play diminished triads, half-diminished and diminished 7th chords on guitar. You'll also learn how to use them in your own songs... Read more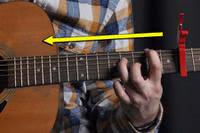 In this tutorial, you'll learn how to transpose chords songs in different ways: with a capo, with chords tables and with the help of the fretboard. Often we need to transpose songs in a new key to make them easier to play and sing... Read more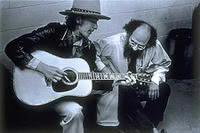 Singing and playing guitar at the same time seems a daunting task. This articles shows you 4 advice for learning how to sing and play guitar at the same time (and 1 dirty trick) .. Read more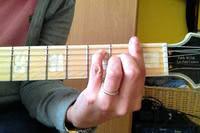 This lesson shows you how to play a bar chord on guitar: if you have trouble with bar chords, the tips listed here will help you... Read more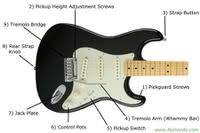 In this lesson, we're going to learn the guitar parts names, how they work and how to take care of your instrument. You'll learn how an electric guitar is built, the name of its body, neck and headstock parts, and how the pickups produce sounds... Read more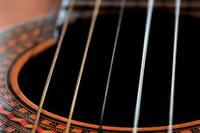 A beginner lesson about basic guitar chords: learn how to play chords in open position, change them smoothly, chords qualities... Read more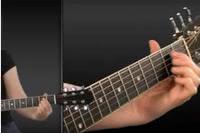 In this lesson we're going to learn how to play an A major chord. You'll find a full video lesson with instructions on proper fingerings, hands posture and basic strumming... Read more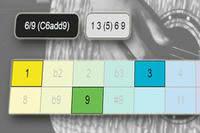 On this page you find the chords formulas shown in an intuitive chart. If you're studying Jazz chords symbols, or just want to understand better chords notation, you'll find this guide useful... Read more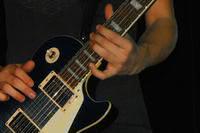 Guitar music theory: learn the harmonization of the major scale. Here you can find a free online webapp that teaches you the harmonization of the major scale and the relative minor scale in all music keys... Read more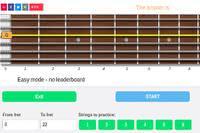 Want to learn chords on guitar? Fachords free Guitar Chords Finder software can help you. Over 250 charts position, 40 different types of chords, fretboard visualization and audio backing tracks.. Read more
Is this helpful?
Share with your fellow guitar players!
Questions or comments? Drop a line below!