Jamplay Review
My experience with Jamplay Online Guitar Lessons

I enrolled two young guitar students to help me with the practical review of Jamplay... To explore how easy it is to use, navigate etc... one bailed at the first hurdle (nothing to do with Jamplay!) but the second was happy to help.
Short review: My student researcher and I both love Jamplay! Click here to visit Jamplay
For the longer review, read on...
Learning Guitar Online with Jamplay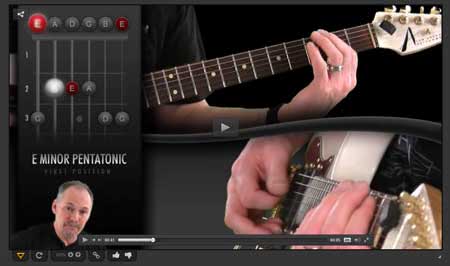 We all know you can learn a lot purely from the internet these days. Learning to play the guitar is no exception. Youtube is expanding continually with endless videos and instructional videos to follow.
But the problems with this strategy begin to surface when you actually want to follow a progressive course and develop specific skills to a higher level. You can spend hours trawling through endless resources and actually if you even manage it, it could take many times longer than necessary, not to mention the frustration factor.
So to have a course from beginning to end laid out has the potential to be way more effective but Jamplay really is so much more than just that.
Let's have a quick shifty at the Jamplay's statistics:
Over 479,000 guitarists have used it since starting in 2006
5,528 lessons are on the site (over 400 courses), that's a whooping 1,276+ hours of teaching
80+ instructors
Live courses and archived live courses, as well as recorded courses
Jamplay is continually being added to weekly
The whole range of skill level appears to be covered thoroughly from absolute beginner to expert. With 20 genres taught in depth (and that is just the beginning of the material!) there is surely something for everyone – prove me wrong if you can, honestly! Just see the 'Expert Series' if you need convincing, I could have spent hours in there alone.
Everyone wanting to learn or develop their guitar playing, wanting to experiment withdifferent styles, genres, try different teachers, sit with the performing artists and learn from them, hear what goes through their minds, their mindsets, explore their creativity
Anyone wanting to keep the cost of guitar lessons low but of high-quality
Every guitarist wanting to be inspired to come up higher
There is so much material on Jamplay you would imagine it could be overwhelming but actually it was pretty easy to navigate. It is initially organised into 4 phases – 1,2,3 and 4.
Jamplay offers in Phase 1 alone (the first of 4 phases) 20 courses for beginners to master the basics of either acoustic or electric guitar – they all pretty much cover the same basics just in different styles from different teachers according to the site. From learning about the differents parts of the guitar (the very basics) moving through chords, strumming, picking, keys, scales, barres, changing strings, timing, tempo, it is all here.
Phase 2 – Genres and Skills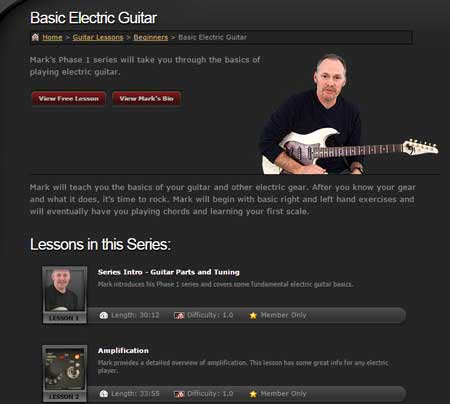 Basics grasped and so begins the phase 2 'Genres and Skills'. Here Jamplay has on offer teaching series in 20 genres and 11 in building specific skills. The genres include Rock, Bluegrass, Jazz, Metal, Blues, Celtic, Fingerstyle, Country, Classical, Flamenco, Funk, Folk, Reggae and more...
I randomly clicked on Celtic to review.
There are 23 lessons in this course all by the same teacher for continuity and linear progression. You get the name of the lesson and the breakdown of the class into segments. My guitar student and I both loved the fact that the lessons are broken down into segments so if you want to go back and find a specific part of the lesson you can easily do so without trying to guess where it was in the longer complete lesson. (Don't you hate having to endlessly scroll through large amounts of video for that one small snippet of information?) Most of the lessons in this series were about 20-30 minutes long, (a few were shorter). The average lesson length on Jamplay is around 16 minutes.
Again clear and simple navigation on these pages. The app and the website have different layouts but include the same info. A strong point I see is the use of plenty of written material for those who learn that way as well as the visual and audio. This written information and background to each segment of the lesson includes so many gems including the theory behind the pieces and style.
The video is high quality, professional filming and sound. We liked the use of the split screen at times into two/three screens to allow us to very clearly see the fingers of both the left and right hands. It was presented in a gentle, informative manner with personality. (And this was something that runs throughout – the personality of the different teachers and artists.) Broken down into manageable chunks the class was inspiring and encouraging as success followed.
In the supplemental materials can be found a variety of tab and standard notations for all the music in the lesson broken into segments for ease. This was a definitely key ingredient, accommodating different learning styles.
A second series I clicked on was a personal favorite Bluegrass. The second lesson here is about the history and influence which I just love because I really get a feel for the story behind the music, the people and the instruments – a complete package.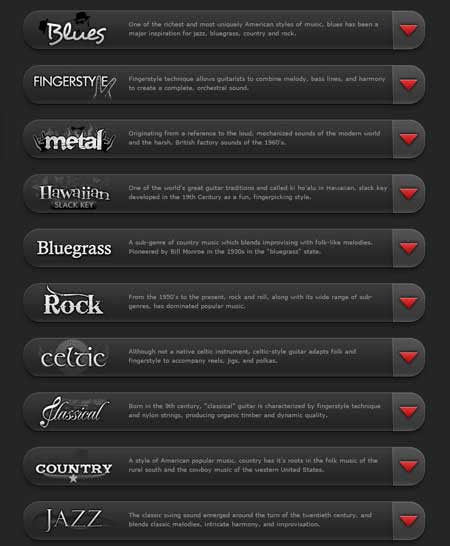 So moving on to the other part of Phase 2 to the Skill-Building Series. The courses here include 'ear-training', 'speed and technique' 'singing with guitar', 'reading music and rhythms', 'theory and improvisation', 'lead concepts and technique' and more. Serious music development courses and again that complete holistic package to develop the all round musician. Matt Brown teaches the reading music (no tabs here!) – 52 lessons from the basics to advanced. It genuinely feels like sitting down with a relaxed, personable guy in your home, no hassle, gentle humor.
Phase 3 and it is all about learning and mastering specific songs. Each song lesson consists of a video recorded lesson, using single and split screens to show right and left hand playing details, and full tabs. I counted 321 songs at the time of writing.
In the drop down menu of 321 songs you are told the artist who originally performed it, the title, the teacher, the genre and the skill level ranging from 1-5, and the length of the video. Again it was easy to navigate and to locate a song of the correct skill level which helps enormously with frustration levels... (*guitar student researcher comment – the skill level was accurate and true, when it says a specific level it really is what it says!)
Different genres, varying amount of songs within each – loads of metal and rock, alternative rock (just a couple), bluegrass/folk (a lot), blues, classical, holiday (lots for Christmas), and plenty more in between.
Sit with a song as long as you want – repeating and practising, watching and mastering the left hand, then the right, till you have it – effective, relaxed.
See why I am loving the scope of this site? So we learnt the basics, moved through styles, genres and skills, had the opportunity to learn over 300 songs at our pace with as much over-learning as necessary, and now we can develop very real songwriting skills and practise with experts.
The individual nature of songwriting, theory, practical tips, melodies, techniques, theory, arranging writing for acoustic, blues and folk genres, specific picking patterns and more wrapped up in 9 series of lessons.
Now I think you can see I am liking Jamplay A LOT but this section really is something else! Musicians from all styles of music focus on their own unique style and teach/explain it here in Phase 4. Other musicians in this section alternatively teach 'in the style' of another musician. Inspiring stuff right here!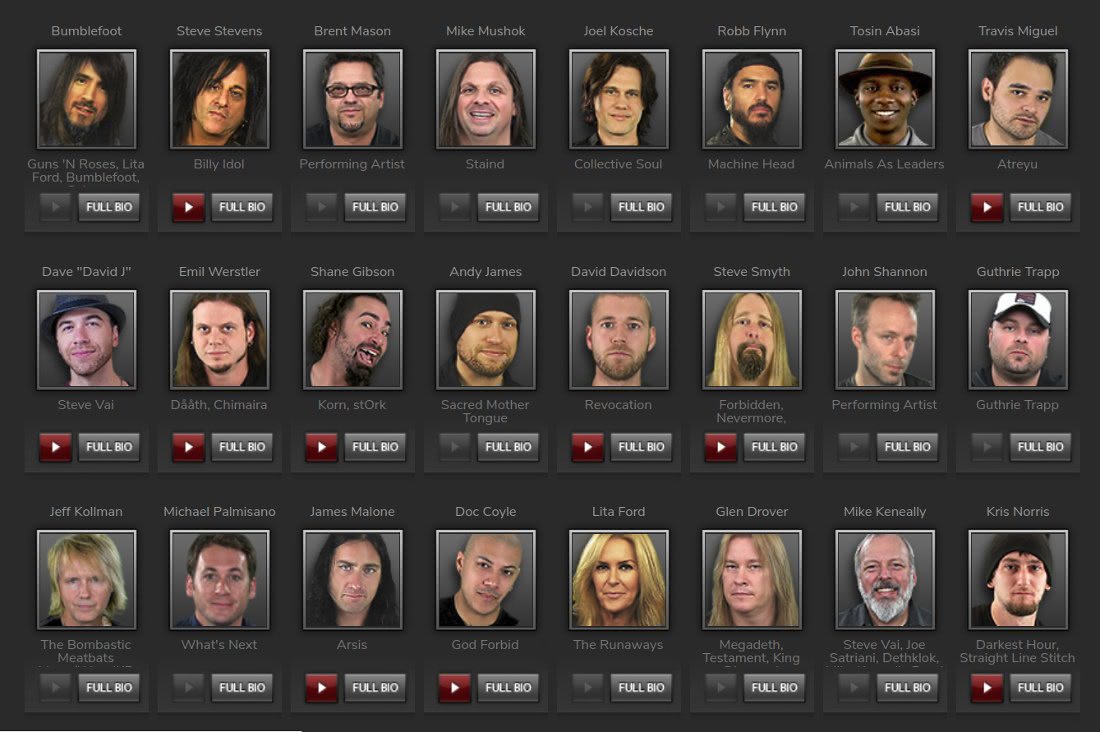 To pick one from the many, Steve Stevens from Billy Idol's band (also played with Michael Jackson) teaches 9 lessons – you are not going to get that everywhere! In the first lesson he teaches on improvisation, including the thought processes he goes through during the process. This stuff is pure gold!
Joel Kosche, guitarist with Collective Soul, songwriter and producer teaches 16 lessons in his series. Self-taught primarily and incredibly inspiring to listen to, demonstrating and guiding you through solos, picking, slide licks, set-up, creating solos, the whole gamut.
'In the style of' covers artists including Joe Satriani, Jimi Hendrix, Carlos Santana, Rolling Stones, Eric Clapton, BB King, The Edge, AC/DC, Slash and again... more...
33 famed performing artists from the acoustic, heavy metal and rock worlds feature on Jamplay teaching, inspiring and sharing their gift, including guitarists from Billy Idol's band, Guns 'N Roses, Machine Head, Collective Soul, Guthrie Trapp, Mushroomhead.
The teachers for the phases 1-4, 16 acoustic and 14 for the electric, each have their resume and there isn't one I read that didn't impress me, have a look for yourself – many award winning professional musicians there.
Coming back down to earth for a bit, Jamplay has a 'Tools' section with the necessary tools to get you playing – a chord library, scale library, backing tracks, a metronome, a guitar tuner, a base tuner, a chord namer and even training games/quizzes. There is also a massive 'lick and riff' library simple to navigate according to genre, skill level and teacher.
Herein lies an important part of development, the structure and the tracking of your own individual progress. This is found in the top bar menu under My JamPlay and here we have lessons we have added to our playlist so we can locate them easily and continue in them.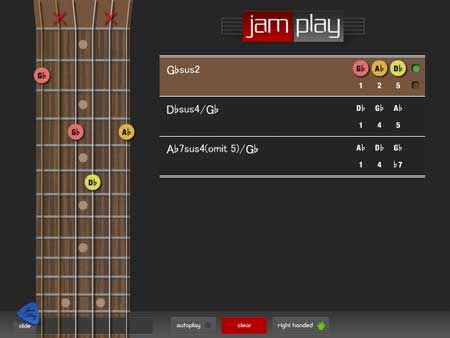 'Jampoints' seem to be a work in progress marking and rewarding our activity on the site. And badges can be earned here by taking the test... Complete a lesson and feeling confident, take the test and see how you get on. Your progress is tracked and you can work towards badges and trophies. The testing feature wowed me most... Here you are invited to film yourself playing an assignment to the backing track provided and upload it to YouTube, send the link to Jamplay and a teacher will watch it and get back to you with feedback! This is a major bonus with an online resource – real feedback from the expert.
Jamplaytalk.com is the forum and seems lively with 797 active members and current threads on all things guitar as you would expect!
How Can I Try It and Some Practicalities
Easily is the answer... The monthly cost is $19.95 a month for everything. I signed up and if I am not happy with my membership I can cancel and receive all my money back within the first 7 days (for the monthly/quarterly membership. If you sign up for the annual or pro membership I believe you have 30 days to request your money back). They promise an easy process to receive the full refund. Click here to learn more.
When you first sign up you are asked a series of questions about your preferred level and genre help with your placement, but this is purely a helpful guide, the whole site is available to you whatever you answer.
You can access Jamplay on Macs, iPods, iPhones, iPads, and most android phones and PCs, so you can just take it anywhere with you and watch whenever you like.
I messaged them with a query and a real person got back to me within 12 hours, answering my question in a helpful manner.
Oh I'm trying because there really should be something, and while I am sure there must be something I wouldn't like, I actually haven't found it yet, sorry. If you find something let me know it.
So in summary, I LOVE IT! Comprehensive to say the least, easy to navigate despite the vast amount of resources at your fingertips.
Inspiring, encouraging, will definitely move you forward if you do the work/practise.
Would I recommend Jamplay? – Absolutely.
Click on the link here to visit and subscribe to Jamplay. Try it out, and explore the site. And with the money back guarantee it's risk-free so if it's not for you, you can claim all your money back.
Here's an example of the video lessons you'll find on Jamplay:
So in conclusion Jamplay rocks, quite literally!
Leave your comments in the box below and let me know how you get on with Jamplay.
Is this helpful?
Share with your fellow guitar players!
Related posts: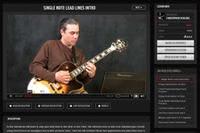 Looking for info on GuitarTricks? This detailed review will show you the main features this popular online guitar lessons site. Learn what songs, styles, genres and techniques you can learn.. Read more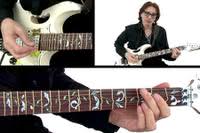 This guide shows you the best resources to learn guitar online. For a long time, we've been reviewing the best online guitar lessons for beginners to advanced guitar players: here are the top lesson sites that will help you teach yourself guitar. Free acoustic and electric video lessons included!.. Read more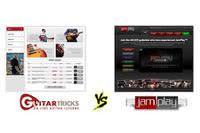 Analyzing and comparing Jamplay and GuitarTricks online guitar lessons: lessons quality, free trials, money back period, membership plans, pros and cons... Read more
Questions or comments? Drop a line below!