Guitar Tricks vs Jamplay Comparison Review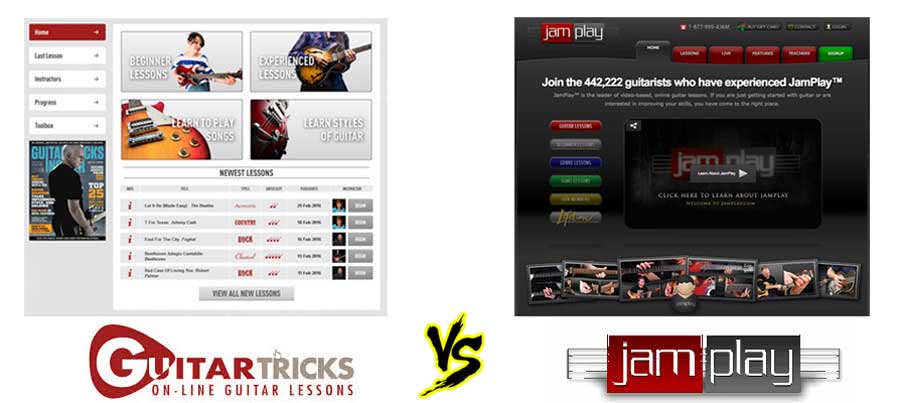 Last Update : At the moment, Guitar Tricks is giving away a 14 Day Free Trial . Click Here To Get The Free Trial
What is best for you: Guitar Tricks or Jamplay?
In this page we are going to compare Jamplay and Guitar Tricks, the two leading sites for online guitar lessons. There exist thousands of guitar lessons sites , but none of them has the same amount of knowledge, professional instructors and learning resources of Guitar Tricks and Jamplay.
JamPlay and Guitar Tricks have quite a bit in common. They offer similar tools, similar genres, both are available on mobile platforms, and both have thousands of lessons, songs, and techniques to choose from.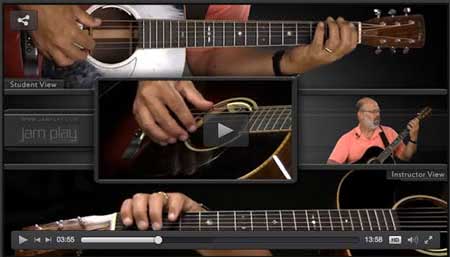 But you are here to figure out what is best for you so, in this comparison review , we are going to highlight the differences and help you understand which of the two sites is the most suitable for you.
First of all, you will be happy to know that both the sites have a free trial and a risk-free money back guarantee, then you could decide to skip this comparative review and evaluate them by yourself with no risk (by the way, this crystal clear membership policy is one of the reasons why Jamplay and Guitar Tricks are the most popular guitar lessons sites of the Web).
Here are the links for the free trials:
5 questions you should ask yourself before deciding
Ok, let's begin our step-by-step comparison review . In the following, you find some questions you should ask yourself before deciding to subscribe to Guitar Tricks or Jamplay:
1) How long have you played the guitar?
If you're starting from scratch , Guitar Tricks would fit your needs better. It welcomes you with a complete lessons series that teaches all the fundamentals and make you able to play some simple songs in short time, even if you never touched a guitar .
Jamplay has plenty of beginner lessons too, but with a less clear learning path. It has several zero-level courses held by different instructors, each one with his/her own style and personality . This is a great thing if you have already some experience, but can be a little confusing when you start from scratch and you need just the right directions.
2) Would you like to explore different genres and styles?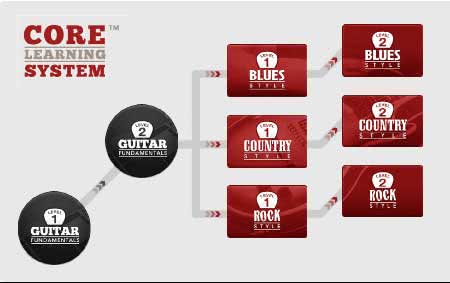 Guitar Tricks is mostly focused on Rock, Country and Blues . There are plenty of intermediate and advanced lessons on these genres. Again this is really good for beginner guitar players, as you can follow a clear and straight learning path that will make you master these popular genres.
If you'd like to expand your horizons with new things to learn, Jamplay is a better choice. The number of different styles and genres that you can learn at Jamplay is incredible. There are complete lesson series on Rock, Jazz, Acoustic, Flamenco, Heavy Metal, Bluegrass, Reggae, Gospel and other genres. If you feeling stuck in your guitar learning path, you can get fresh inputs and new ideas from these lessons.
3) Would you like to learn the guitar by practicing famous songs?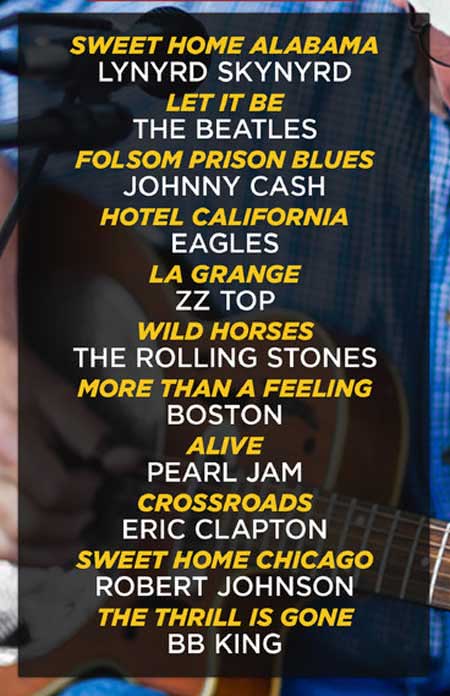 This is where Guitar Tricks shines. The learning method is strongly based on learning real songs . There are about 700 songs lessons (and counting) in which instructors show you the songs note by note. There is also the " Songs made easy " section in which they stripped down dozens of famous songs to just the basic chords so any beginner can play them.
Jamplay has about 250 songs lessons , mostly focused on rock genre. As many of Jamplay's instructors are also working professional guitarists, it's not uncommon to find a song taught by its own author ( Steve Stevens for Billy Idol or Kaki King , to name a few).
4) Are you a Social Network guy?
Guitar Tricks has a big forum with lots of threads all very up to date and on numerous subjects. The discussions are not just about techniques and lessons, but songwriting, music theory, recording, music history, and much more. This is an evidence of a helpful and active community .
Jamplay in terms of user interaction goes one step forward; we can say that it's a real guitar social network : you have a profile with your photo and signature, you can earn badges if you complete the lessons series, you can comment the lessons, ask questions, and interact with the other users and the teachers also through messages, chat and of course the forum. Probably the young will like this kind of community.
5) Do you have access to the Internet 24/7?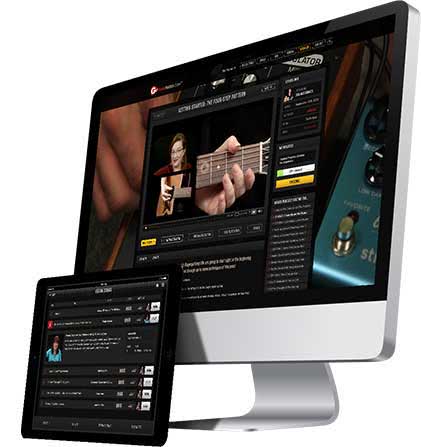 In 2018 this is a minor detail, but a good thing to know is that Guitar Tricks allows you to download the lessons and watch them offline (except for the songs lessons, due licensing reasons). Jamplay does not allow to download the lessons, they are available only on streaming .
Membership Prices And Coupon Codes:
Guitar Tricks
Jamplay
Price
$19.95/month (cancel anytime)
$19.95/month (cancel anytime)
Money back
60 days money back guarantee
30 days money back guarantee
Free Trial
14 Day Free Trial - Click here
7 Day Free Trial - Click here
Coupon Code
Get 60% Off, 1 month for $7,98
Redeem the coupon here
Use the code 1BA1E2 for a 25% Off, 1 month for $14.96
Redeem the coupon here
Independent reviews and members testimonials

To learn more about reputation, quality and effectiveness of Guitar Tricks and Jamplay, have a look at links below. They will lead you to a series of unbiased reviews collected by independent organizations such as TrustPilot and Better Business Bureau . Also, you will find opinions from the real subscribers of both two sites:
Guitar Tricks Teachers vs Jamplay Working Artists
One important thing to consider is that Guitar Tricks has more instructors and JamPlay has more working artists . These both have their ups and downs, each website provides artist profiles that way you can tell who is just a teacher and who is actually a touring and gigging guitar player.
Teachers are great because they have a special rapport with students that gigging artists may not have. Working guitarists are great because they can throw in real life experience and they often know time tested techniques that help you play great on the stage.
Jamplay vs Guitar Tricks: Conclusions
Personally I prefer the layout and general graphics of Guitar Tricks, yet I like the more uncommon lessons found on JamPlay (the lesson series by John March, Ted Greene's student , is simply genius) .
At the end of the day it may be hard to make your mind up between the best online guitar lessons sites mentioned so far. In all honesty they have a lot of similarities, there are very few negative points on any of these sites, and even then they are minor foibles.
If you are a beginner then perhaps start with Guitar Tricks and work your way up.
Advanced players will likely be able to make their minds up quicker, as they know exactly what they want.
However, it is really not necessary to beat yourself up over choosing one. Go for both with a free trial, ( click here for the Guitar Tricks Free Trial and here for the Jamplay Free Trial ) and take the time to really get to know them.
Remember the key to getting the most out of your online guitar lessons is to stick with it and actually follow the courses . Whether real life or online lessons, you never advance if you do not practice, practice, practice!
Did you already try Guitar Tricks or Jamplay? Please share your thoughts in the comment section below.