Yousician Review
Is gamification a good way to learn guitar?
If you have been learning to play the guitar then it is likely you have heard of Yousician . The Finnish instrument training software is everywhere these days, targeting new students with ads across streaming and social media platforms.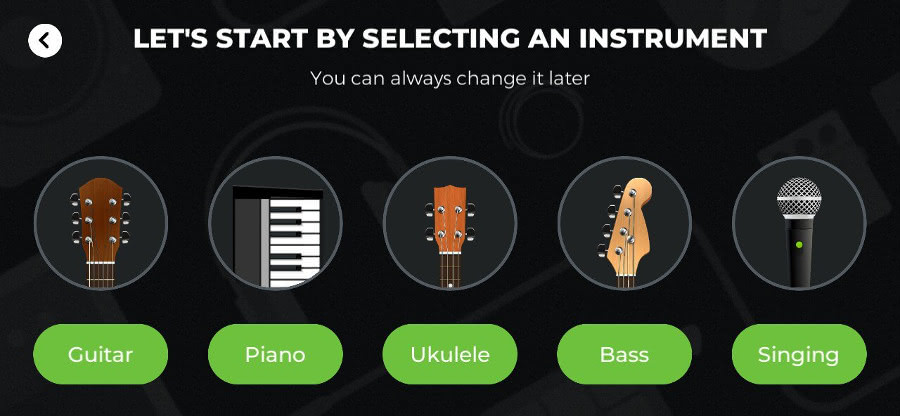 In this article we will go over some of the main aspects of Yousician to help you decide if it is the right music learning app for you. Guitar learning software is the core of FaChords Guitar, so having a look at Yousician was a must!
Compare to Similar Programs
Guitar Tricks still remains the best choice for learning the guitar online: beginner-friendly, great lessons organization, and top-rated song lessons (licensed, with accurated tabs)
This interactive app is available on iOS, Android, Mac, and Windows . If you are looking to learn guitar, bass, piano, ukulele, or voice they have exercises, lessons, video tutorials, and actual feedback from teachers.
They have turned earning music into a game and clearly have many fans as they have grown a lot since 2014 .
While it has classic features of other lesson sites like videos and recorded lessons , it also picks up the sound you are playing to give you feedback on how you are doing.
Yousician is basically trying to create a situation where digital lessons are as close to in person lessons as possible. And despite this personalization the "setup" is all pretty basic.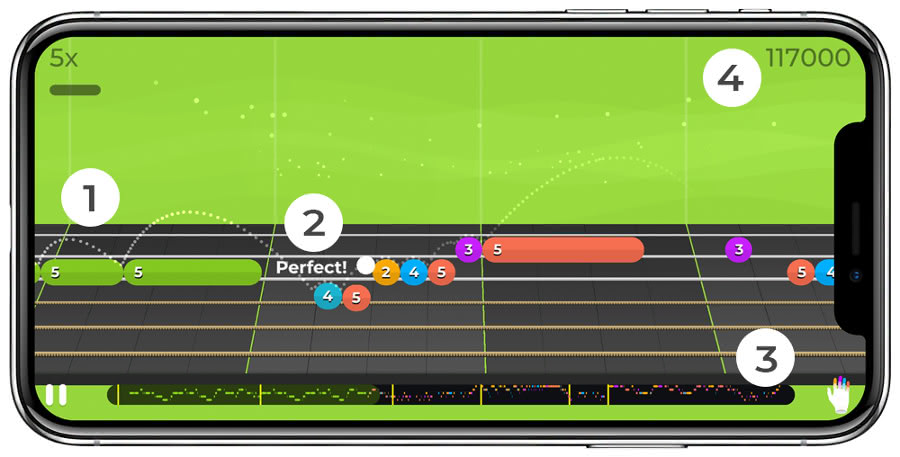 Whether you play acoustic or electric guitar all you need is for the app to hear you play so it can check it!
Like most big lesson sites and software they do a great job of adding new songs and exercises . And since they teach in a gaming manner there are challenges with other students. If you are comfortable with learning from a distance the Yousician membership is worth trying.
With the Covid pandemic more people are teaching from a distance so this place has gotten even more popular this year!
Gamification is all the rage these days, which is the application of game design on things that are not games. Yousician teaches you how to play your instrument by making it a game .
When you sign up it will ask you questions about what your skill level is to figure out where to start you at.
From the very beginning it guides you on how to use the app making it a breeze to use.
Assuming you have picked the guitar it first asks you to tune and then you can immediately jump into playing tablature . The song bar lets you know where you are in the piece and you simply follow the bouncing ball.
They break lessons into three parts; lead , rhythm, and the study of music theory . Activities on slides, bends, strums, fingerpicking, chords , keys and so much more await.
And just like a game you can follow various lessons as missions and unlock points, assuming it hears you playing the right notes at ever increasing speeds.
The interface and activities are all pretty easy to get the hang of, since it has a free trial it's best to just download it and give it a try.
If you are 100% new to guitar this may be tough as a real life person is necessary for initial help.
But if you have a little idea of guitar tuning and the basics it will be easier to get moving in the app.
If the gamification aspect of the app is enjoyable there is every chance it may be great for teaching music. Yousician has 1000's of songs, exercises, lessons, and workouts;
it will be hard to get bored if you like the process.
If you are especially drawn to competition they provide plenty for their students, granted it is not necessary for everyone.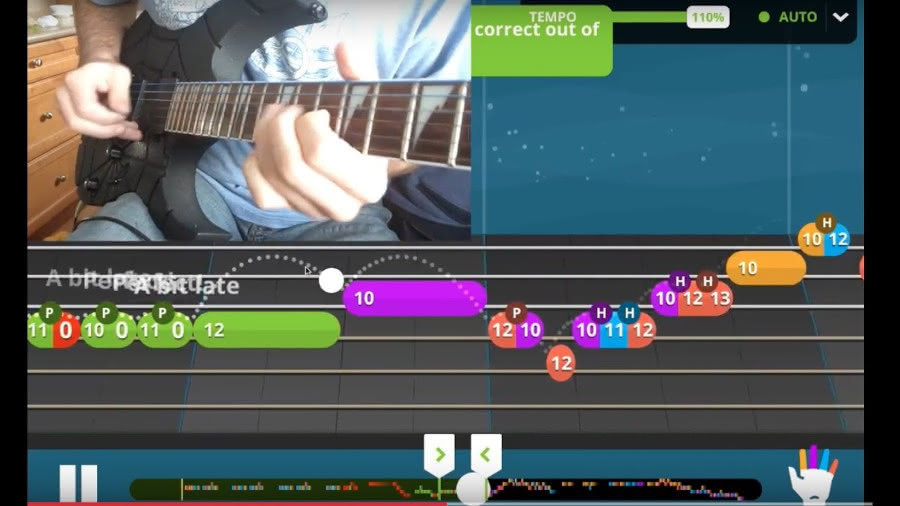 Prices can range from $10-$110 monthly or a fee of $180 to have access to all instruments.
If you have a family with multiple music students that may be an incredible deal. It is similar in price as other guitar lesson sites , of course depending on the package you want.
The free trial will only take you so far, if you are unsure of what to get then upgrade a little at a time.
You will know pretty quick if the exercises and song playing methods they use work for you or not.
You may find that Yousician really doesn't work well for you and playing guitar. If that is the case you may want to try some of the other sites and apps for digital music lessons.
Perhaps a less gaming approach may be more suitable. Many other guitar lesson sites have free trials so you can check them out and see if they are better.
Maybe try a couple at a time to get an idea of what method may work best for you.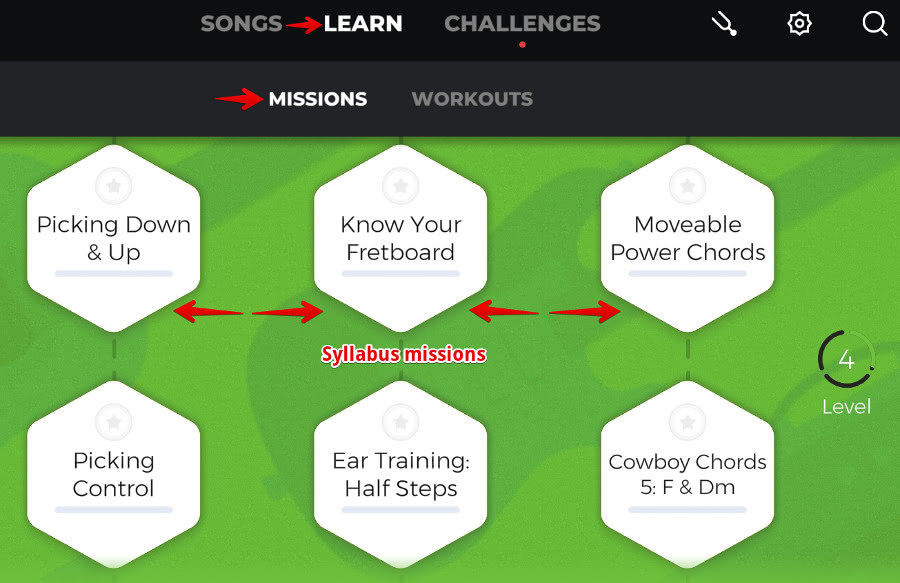 Regardless of what site you pick you will get the same issues with learning online. You will be missing out on the subtle nuance of sounds and no one will be there to adjust poor technique.
Just because the game heard the note right and gave you a point doesn't mean you are playing the guitar correctly. And despite there being a lot of lessons they need more depth to really teach the student more than just a bouncing ball on tabs .
Combined with other learning methods or lessons is probably the way to get the most out of Yousician.
There is nothing wrong with most of the teaching aspects used by Yousician, whether you use it or not will boil down to your learning method. Some people do not advance well without in person instruction , others can get more from digital learning.
Yousician has great reviews and no major red flags so if it appeals to you then give it a try. The worst case scenario is it doesn't work and you are back to trying another method.
As long as the value that you put in is showing itself in your advancing skills, keep at it.
Just remember that no real life or digital lesson can take the place of applying that lesson to your own practice outside of class!
Check Yousician here