Best Online Guitar Lessons
How to learn guitar on your own (for beginner and intermediate players)
Today you can learn pretty much anything online. There are plenty of sites where you can take lessons on a large variety of topics, such as computer programming, marketing, economy, and, of course, how to play the guitar If you don't have the time or the cash for a private teacher, online guitar lessons are a flexible and cheaper alternative: no wasted time for scheduling, commuting, even getting dressed: you can learn chords in your underwear at 2am. This guide has been created to help you learn guitar with online lessons.

This guide has been created to help you pick the best online guitar lessons for you. In fact, on Youtube, Reddit and other places there exist thousands of guitar tutorials useful to teach yourself guitar for free, some good, some less. With such a load of information, it's easy to feel overwhelmed, but overall the big risk is to not being able to discriminate a helpful lesson from a bad one. And this is a big waste of time or, worse, could teach you wrong habits that will cause injuries. With the resources listed on this page, you can safely teach yourself guitar.
Disclosure: if you subscribe to one of the sites listed below, in some case FaChords will get a small commission, but the cost to you is no different than if you'd bought it as normal. By donating this way, you receive an excellent guitar learning resource and help keep this site growing (that means new software tools, ebooks and resources, as always free for all). Thanks!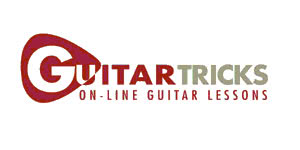 GuitarTricks.com has courses for beginners, intermediate, and advanced players. It is clear if you have never played guitar you can get started right away on this site. They start with the basic explanations of tuning and holding positions and build into various styles of playing and picking. As usual they work on country and blues first as these are often the easiest for a beginning student.
Guitar Tricks makes it very easy to jump ahead past the basics and getting into the meat and bones of playing different styles. They also allows you to download these lessons, which is great if you have occasional internet or wireless loss. Very few online guitar sites allow you to download their lessons.
The videos for the lessons all have great pictures, and you can pick between low, medium, and high resolution. They are clearly recorded in a proper and professional studio. They do their best to show you tabs on the side to get a better idea of what the instructor is playing. There also doesn't seem to be as many "far-away" shots during the lessons. A "far-away" shot is one of my personal pet-peeves on instructional sites.

When learning an instrument like guitar it is essential to have close ups of the fingers, along with slow playing that way you can see where your fingers go. It's annoying to no end when a site zooms out to show the instructor jamming, not letting me know what their fingers are doing! Fortunately, GuitarTricks is not guilty of this too often, they slip up a few times but make up for it by adding tabs on the side so you know what you are missing.
Guitar Tricks Learning Path
What you can learn with Guitar Tricks is really huge. They have about 11.000 video lessons, 30 professional teachers and a great variety of tutorials on different genres, skills and techniques.

Guitar Tricks beginner to advanced learning paths
Guitar Tricks has created a series of step-by-step learning paths, focused on three different genres: Rock, Blues and Country. You can learn the fundamentals of the instrument and proceed towards more complex topics, one easy step at a time. Probably this is the easiest and structured learning path that you can find on the Web.
There are a set of more advanced lessons on specific topics; for example, you can learn the style and tricks of famous artists like B.B King, Albert King, Chet Atkins, Jimi Hendrix, Joe Pass, John Mayer and many more. Or you can master techniques like alternate picking, bending, sweep picking, whammy bar, strumming and so forth.
One juicy section is the Gear and Tone tutorials: you'll learn how to get the right tone from your amp, guitar and pedal effects.
Song lessons (700+ songs with accurate tabs)
One great aspect of this site happens to be the song section. The songs can be sorted by style, artist, instructor, difficulty, popularity, and of course genre. They have just about every genre you can imagine (see picture below), common ones like rockabilly, rock, pop and obscure genres like world music and classical. Unlike on Youtube, here you'll find only accurate guitar tabs and high-quality demonstration.
If they don't happen to have a song you want? Well there is a section in the subscriber's forum to request new songs. At the time of this guide they had over 700 songs to choose from!
To help you get a sense of what songs are inside this big list, here below you find an infographic representing the artists and band featured on the songs tutorial section. The bigger the name in the picture, more songs by that artist are present.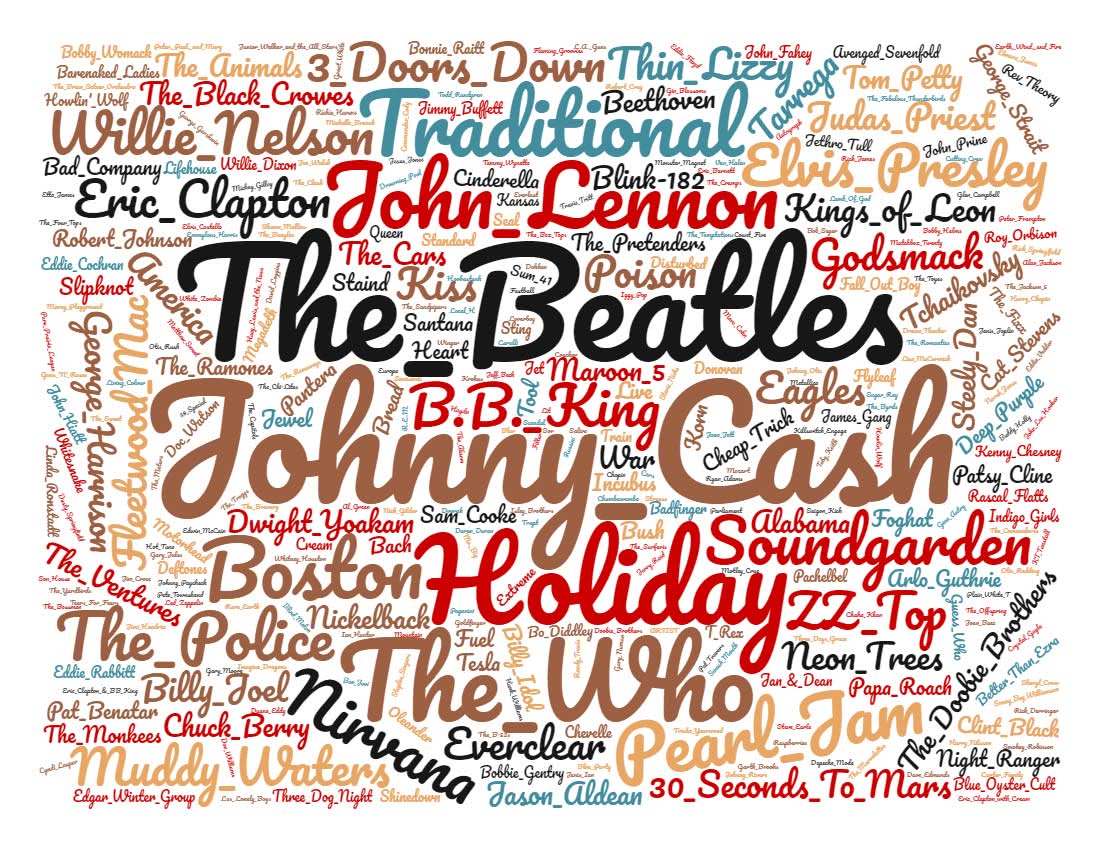 Infographic of the 700+ songs lessons available at Guitar Tricks. As you can see, classic rock, blues and country are the main genres.
Interactive learning tools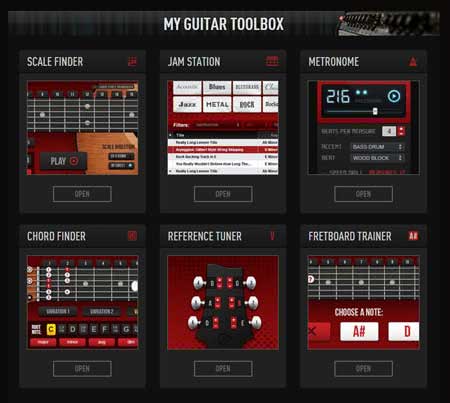 Of course any great site for online guitar lessons is going to have a great toolbox at your disposal. GuitarTricks has a tuner, chord finder, scale finder, metronome, a fretboard trainer, and best of all a jam station. This provides numerous jams and backing tracks in a variety of styles, keys, and genres. This is one of my favorite tools, as a songwriter this is not only how I build my playing skills, but how I get new ideas for songs I write.
You can turn on a backing track and play along with whatever your creativity wants that day. If do not always have access to a band, having the jam station works just like having your own band! They even have the sheet music below each jam which is very helpful. The jam station is great to use if you are a creative musician looking for some inspiration.
Community of guitar players
On the GuitarTricks forum there are thousands of threads and posts all very up to date and on numerous subjects. The discussions are not just about techniques and lessons, but songwriting, music theory, recording, music history, and much more. This often is the sign of a great site.
Music forums are surprisingly one of the best places I have learned to enhance my guitar and musical knowledge.
On the GuitarTricks forum, you risk to get lost reading threads for hours, and forget to take some lessons! They have both open community discussions and subscriber only sections, that way you will not feel left out before getting a paid membership. In conclusion, Guitar Tricks has tons of lessons and learning material and it has hours of fun when your guitar practice is over!
Guitar Tricks Free Video Lessons
Guitar Tricks has about 11.000 video lessons, so choosing a few lessons to showcase has not been easy. Below you find 4 free lessons series on various topics and different experience levels, check them out: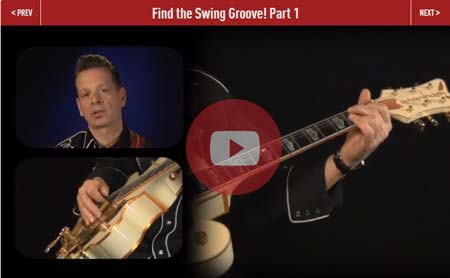 In this lesson series, the instructor Jinx Jones introduces you to the Rockabilly genre. It's one of the foundation of the roots of American music, and the father of rock 'n' roll. In this series you'll learn the I IV V chord progressions in a rock context, how to get the right tone with amp and pedal effects, and a couple of cool licks that will make you play like a seasoned rocker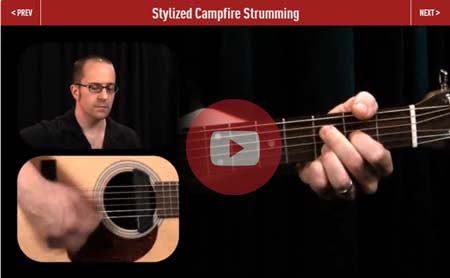 In this online guitar lessons for beginners, you'll expand your open chords knowledge to the next level. Instructor Dale Turner shows you how to add new tones to the well known open chords shapes and make them sound fresher. Then he'll teach you some great strumming patterns that will make you play in the style of Dave Matthews, Neil Young, and Nuno Bettencourt.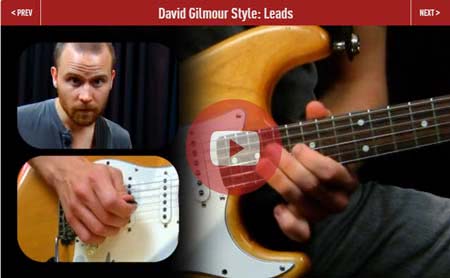 Anders Mouridsen, one of the most prolific guitar teachers at Guitar Tricks, explores the style of David Gilmour, the great master of Pink Floyd. Anders will show you how Gilmour uses triads in his solos, the tone and effects that makes that Pink Floyd sound so great, and several guitar solos on acoustic and electric guitar both.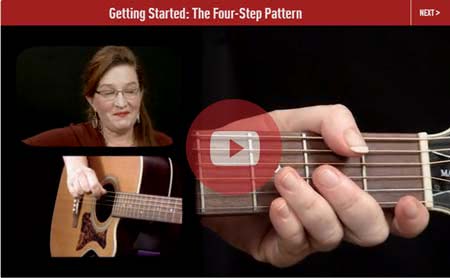 Now it's time to learn acoustic guitar fingerpicking with teacher Lisa McCormick. She will show a simple 4-steps pattern that will help you develop ability with fingerpicking. Lisa will show you some tricks useful to switch chords better, and how to apply this pattern in a folk, jazz and blues context. A great free lesson for beginner guitar players.
Guitar Tricks Online Lessons: important links
---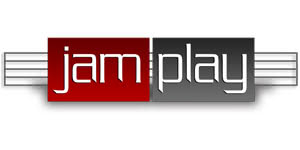 At Jamplay.com you will learn a great deal of different genres and techniques. Rock, Jazz, Heavy Metal, Flamenco and much more. Among their teachers, you'll find big names such as Ron Thal BumbleFoot, Steve Stevens, Don Ross. Recommended for who want to learn new genres and techniques.
JamPlay has not been around as long as Guitar Tricks, but it is labeled by many as the leading site for online guitar lessons. However, in many ways both sites are similar, it all comes down to personal taste (here you find a step-by-step comparison). The video lessons on JamPlay are great, most provide close-ups at multiple angles.
While JamPlay has its share of beginner lessons, it does seem to be a little more geared towards intermediate and advanced players. This is really not such a bad thing, many players out there have gone over some of the basics before and sometimes need a nudge into something a little more challenging. Jamplay is certainly not lacking on challenging lessons. They show you all the basics if necessary, but you quickly move into more complicated lessons.

The video lessons on JamPlay are great, most provide close-ups at multiple angles. This is a huge plus and one of the best things about the site. There are times where you just can't tell where the instructors fingers are with online video lessons, but not on JamPlay. The video lessons are professional, with a lot of video editing, and a variety of angles.
On Jamplay's homepage there is always a list of live lessons, and advertisements for more upcoming live lessons. What caught my eye immediately were the live lessons titled "Bluegrass Basics" and "Melodic Magic" these lessons sounded pretty cool and they give a time when they will start so you can mark it in your schedule.
Interactive Learning Tools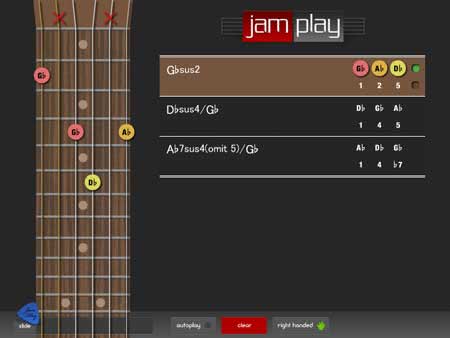 Diving a little deeper into the site we find a tool section that has much of the same items such as a chord library, scale finder, metronome, and the usual tools for guitar players. In this same tools section JamPlay also has music theory quizzes and games.
Most musicians have trouble with music theory so it is a great attempt to put some fun into the learning process. Of course points are kept track of so you can see where you stand with other players
Along with the points for the games they keep track of your past lessons; JamPlay has a badge and point system for each lesson completed. Apparently the JamPlay points will be used in the future for special access and privileges.
They even have a report to keep track of all lessons, playlists, and progress. If you are the type who likes keeping track of scores and achievements, then JamPlay provides you plenty of opportunities during your online courses.
Genres and styles you will learn
The real treat on Jamplay happens to be when you get into the intermediate and more advanced lessons. If you love unique styles, they have lessons for genres like Hawaiian slack key, Flamenco Celtic, Gospel, and of course the usual genres you see on most other sites.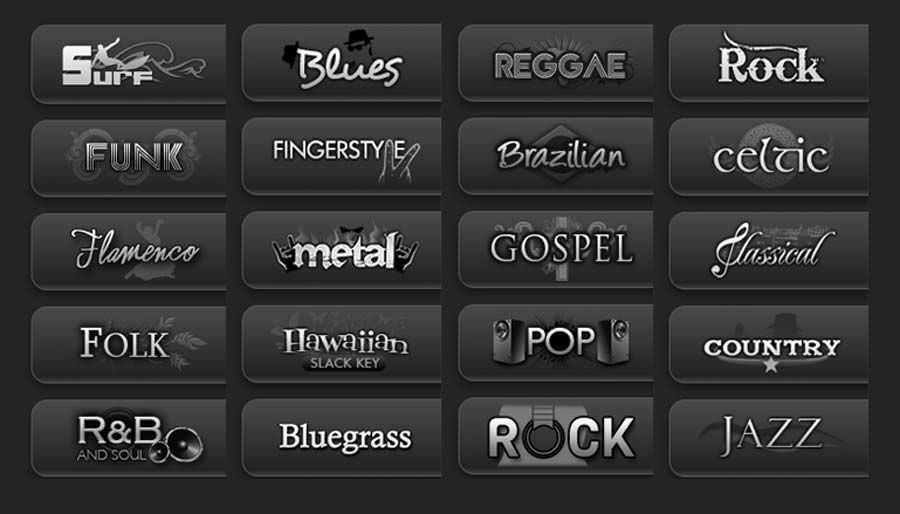 Jamplay, even not as much as Guitar Tricks, has many song tutorials. The quality is high, with accurate tabs and demonstration often played by the authors of the song themselves. To help you get a sense of the kind of songs you can learn, take a look at the picture below: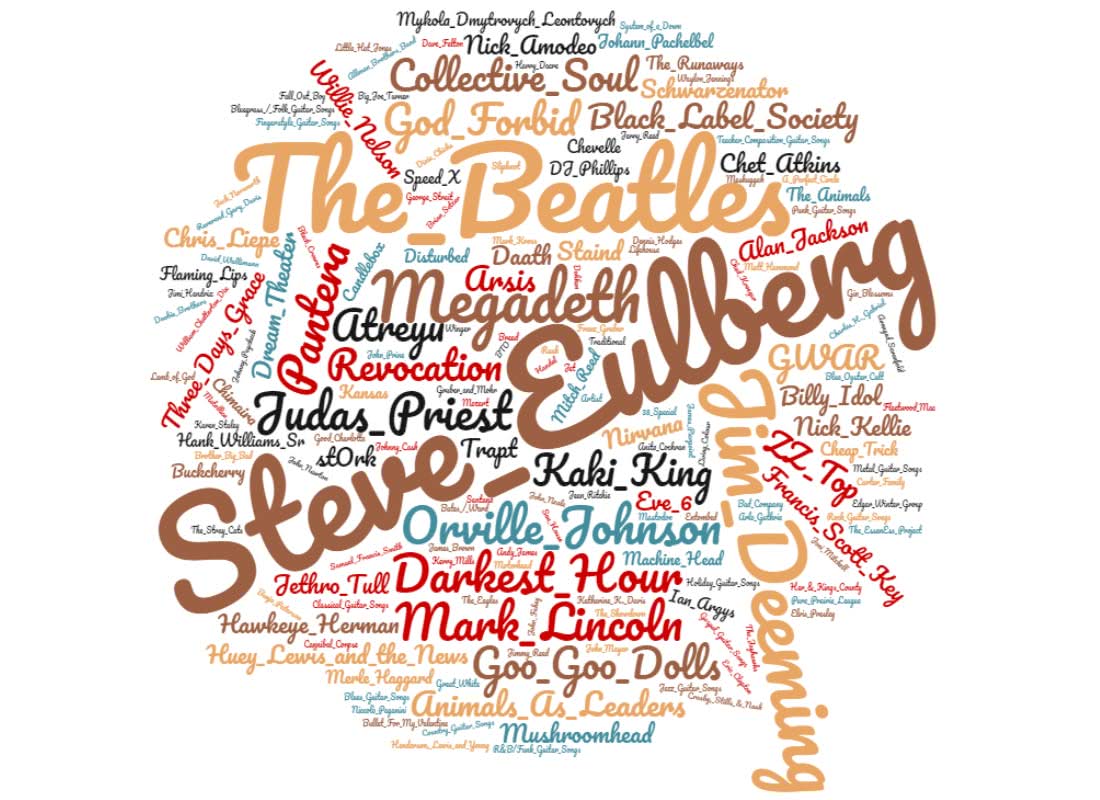 Infographic of the songs lessons by Jamplay. If you like electric rock and heavy metal, you'll find lot of tunes to learn.
Variety is the spice of life and Jamplay clearly has a lot to choose from. As you advance further into lessons they phase into specific songs. Of course these songs are mostly all rock, pop, country, and metal, but they seem to have the most popular ones that most students ask for. And like GuitarTricks you can request future songs.
Jamplay Free Video Lessons
Here below you find a random selection of the lessons series available on Jamplay. Remember that they have more than 5000 video lessons, so this is just a bit of what you'll find inside the platform: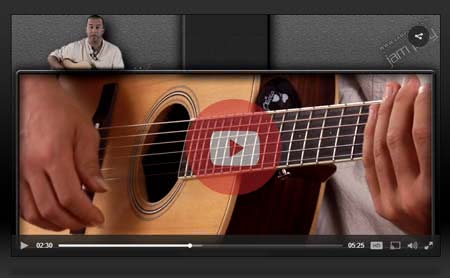 Learn the basics of acoustic guitar with Randall Williams. In this free lesson Randal shows you some basic chords and the right way to strum them. In particular, you'll learn the Em chord that probably is the easiest chord to learn for a beginner guitarist.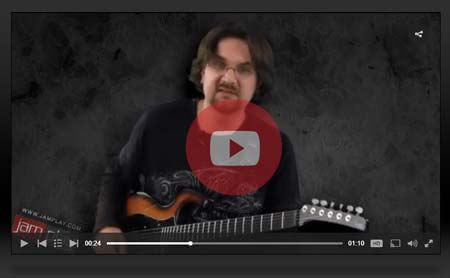 David Wallimann teaches you how to read guitar tabs. You'll learn how to read music for guitar in tab form, understanding the frets-strings layout and how to play melodies and harmonies written on a piece of paper. Then, David will unveil the symbols that denote vibrato, bending, sliding, pull-off and hammer-on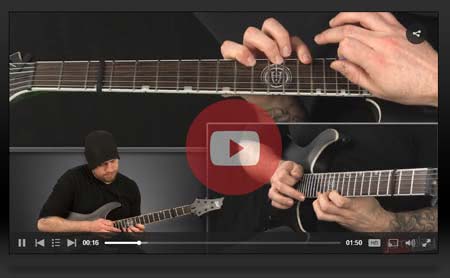 In this lesson for intermediate players, Andy James teaches tapping on one string. You'll learn how to play triads horizontally with the help of the right hand, and how to incorporate this shiny technique in your solos. Practice slow at the beginning and increase speed gradually over time. It's time to shred!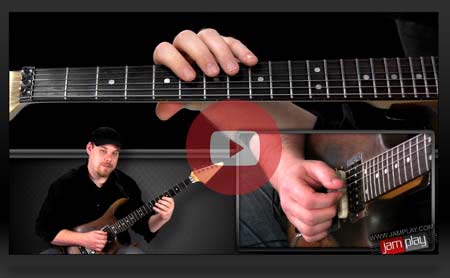 This is a free lesson from the series Speed and Technique taught by Allen Van Wert. Allen shows you some exercises conceived to develop you speed and precision on the instrument. If you practice these drills constantly, you'll master alternate picking and develop accuracy.
Jamplay Online Lessons: important links
On the Jamplay homepage you find all the info you need to get started. Use the coupon code Warrior50 to get 50% off first month. Visit Jamplay here
You can join Jamplay for free with a no-risk 7 day free trial (click here)
I subscribed to Jamplay long time ago. To learn about my experience, read my detailed Jamplay Review
Take a look at the member section of Jamplay and Guitar Tricks
Here below you find a screen recording of the member section of Guitar Tricks and Jamplay. The amount of lessons is really huge, so this is just a sneak peek, but could be helpful to give you a sense of the structure and quality of the learning experience.
---
Other sites worth to mention
Of course, Jamplay and Guitar Tricks are not the only guys in town, even if it's unlikely you will find something best. Here below we listed other online guitar lessons sites worth to mention because they provide unique features that someone could find useful (for example, DVD based lessons instead of streaming, or personalized feedback)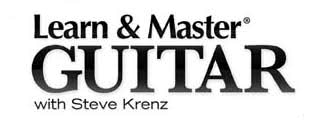 Learn & Master is another company leader in education and training services. Unlike the sites mentioned above, Learn & Master does not stream the lessons but you'll get a DVDs set and a lesson book (20 DVDs with 40 hours of instruction, 108 pages book, 5 jam-along cd). Steve Krenz will be your teacher for all the lessons, so be sure to check if you like his teaching style. Personally, I think that Learn & Master, especially the Blues series, is one of the best guitar tutorial dvd.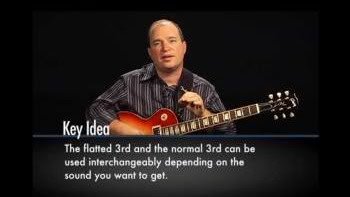 The choice of providing the lessons on DVDs instead of online streaming seems a bit outdated, but can work well for those who prefer to learn offline, avoiding all the distractions of the Internet. The quality of the Learn & Master learning experience is very high: it covers in detail the fundamentals and provides you with all you need to become a complete guitar player. If something is not clear, you can use the Student Support Forum, ask your questions and get help.
Level: zero to intermediate
Genres: acoustic guitar, blues guitar
Medium:DVDs, CDs and lessons book
---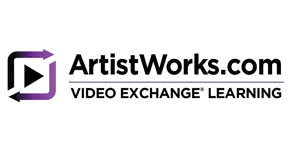 ArtistWorks is an online music school that covers several instruments. For the guitar courses, it hires amazing instructors such as Paul Gilbert or Brian Sutton. The unique feature of ArtistWorks is their Video Exchange System: you can submit your recorded videos directly to your instructor and get personalized feedback from him. This is a huge plus, as online lessons interaction often relies only on comments and forums.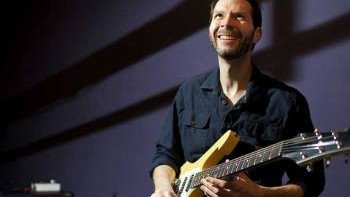 You can choose among several popular instructors, depending on your favorite genres: Paul Gilbert, Keith Wyatt, Guthrie Trapp, Andreas Oberg, Chuck Loeb, Martin Taylor, Bryan Sutton, Andy Hall and Jason Vieaux. While ArtistWorks streaming interface is not evolved as Guitar Tricks or Jamplay, their big advantage is the possibility to get a personalized feedback from your instructor. You almost have the feel of an in-person lesson, with the advantages of the online training (no fixed schedule, you can re-watch the lessons as much as you like)
Level: intermediate
Medium:streaming and patented video exchange system
---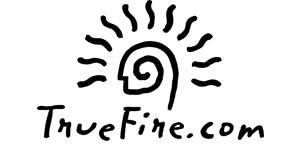 TrueFire is the biggest site for online guitar lessons. It has a huge catalog composed of 25.000 video tutorials, spanning every genre and style. TrueFire is not the best choice for a beginner, as it lacks of a step-by-step learning path, unlike GuitarTricks and Jamplay. Such impressive amount of guitar knowledge could be overwhelming for those who are at the beginning.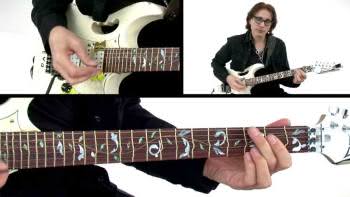 If you are already an intermediate-advanced guitar player, you'll find very interesting things at TrueFire. There are some advanced courses on composition and improvisation that will keep you busy for weeks (personally Alien Guitar Secrets of the great master Steve Vai is the course I liked the most). TrueFire is definitely a great learning resource, not the best for beginners but if you already master your chords and scales, you can find interesting new inputs.
Level: intermediate to advanced
Medium: streaming
---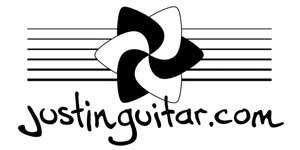 We were doubtful to include Justinguitar.com on the list, because this site is the work of a single guy, Justin Sandercoe, and would be not totally fair to compare it to the professional tuition sites listed above, that have big staff and funds. However, it's worth a mention, because it provides you with good and free video lessons. Even if you are not required to pay anything if you watch the lessons, the site is run on an "honor-based system", so, if you use Justinguitar, you should support the project and buy their books. Sometimes guitar teachers have to bring food on the table!
---
References used to make this list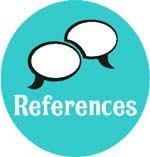 We put a lot of hours in researching and testing a great number of different guitar lessons sites and learning systems. We collected feedback from guitar students of all levels and genres, and also from independent review companies such as Better Business Berearu and Trustpilot. We are absolutely sure that on this list you find only the highest quality guitar tuition sites.
The Best Way To Teach Yourself Guitar | Some tips
We already discussed the most effective way to practice the guitar in a past article. If you want taking guitar seriously and get the most out of your online guitar lessons, here are some strategies that you should follow:
Practice in small, high-focused sessions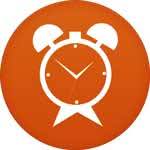 We live in the Era of Distraction and information overload (how many time have you checked your phone while reading this guide?). Here's a tip for making your practice sessions effective: set a timer for 25 minutes, turn off all the notifications, and focus only on the lesson. Your brain (and your fingers) works at its best if you focus on one single thing. When the timer is elapsed, you can relax and even surf a bit the Web. You'll be surprised how this simple technique is effective for improving your guitar skills.
Be consistent with your practice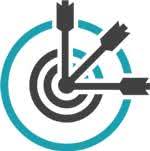 When you are playing the guitar, you use your short term memory and long term memory. The best way to train memory is through repetitions. Neuroscience researchers taught us that the so-called spaced repetitions are the key for a great long term memory. Try to follow a regular practice schedule, and your memory will surprise you!
Practice slow and perfect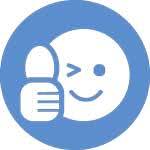 Try to be always aware of every mistake you make. Go slow, play each single note perfectly, and if you make a mistake, try to understand what happened. If you keep your brain focused on a perfect practice, you'll achieve better results in shorter time.
The real secret for learning how to play the guitar is to find the program that works for you and stick with it. So pick the site that better resonates with you, put in a bit of hard work, and soon you'll find yourself smiling while playing your favorite music easily.
You have to stick with it. Sometimes, you are going to be so frustrated you want to give up the guitar — you'll hate the guitar. But all of this is just a part of learning, because if you stick with it, you're going to be rewarded."
This advice was given by Jimi Hendrix in 1968. Today in 2018 there is an incredible amount of tools and resources for learning how to play the guitar online, so we have no excuses!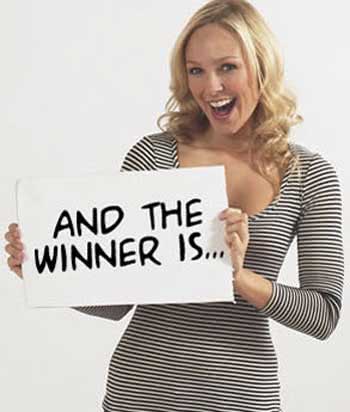 How To Teach Yourself Guitar With Online Guitar Lessons: final thoughts
We have just seen the most popular guitar lesson sites on the Web. So many things to learn, so little time! Before joining a site, you should consider your current experience level. Here are some final thoughts to help you decide the best lessons site for you:

I'm Gianca, I live in Italy, I'm a guitar teacher and a software engineer. I originally created this site to be a tool for my students, and now it's available, for free, to anyone looking to get better at guitar. Brought to life in 2012, FaChords Guitar Lessons & Software has reached over 4 million views. It provides interactive learning software, tutorials and lessons to help the guitar worldwide community.
I wish you every success on your guitar journey!
Is this helpful?
Share with your fellow guitar players!
Related posts: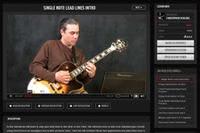 Looking for info on GuitarTricks? This detailed review will show you the main features this popular online guitar lessons site. Learn what songs, styles, genres and techniques you can learn.. Read more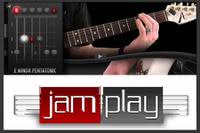 In our Jamplay review, we explored this popular online guitar lessons site to check the videos quality, how it is easy to use and what are its learning paths.. Read more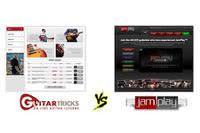 Analyzing and comparing Jamplay and GuitarTricks online guitar lessons: lessons quality, free trials, money back period, membership plans, pros and cons... Read more
Questions or comments? Drop a line below!