Best Online Guitar Lessons | Updated Reviews
How To Learn Guitar Online: Top Website Review, Tools and Strategies To Improve Your Playing
Are you a beginner guitarist and you want to know where to find structured guitar lessons? Or are you already a good guitar player, and you want to advance your skills to the next level with a step-by-step program?
This guide will show you the guitar training websites that work better, for beginners to advanced guitarists. Also, you're about to discover cool strategies and useful resources that will help you become a better musician.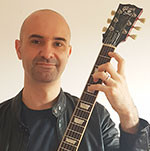 Author: Gianca, guitar teacher, software engineer, founder of FaChords Guitar since 2013 (15 millions of page views, and counting)

Disclosure: by purchasing a guitar course through a link on this guide, you will also be donating to FaChords, although the cost to you is the same. This a great way, free for you, to support FaChords and help create new guitar learning software, tutorials, and ebooks. Thank you!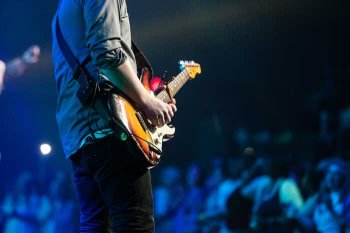 Today we have at our disposal an incredible amount of learning resources: with a good Internet connection, it seems natural to learn how to play the guitar in the comfort of your home.
If you don't have the time or the cash for a private teacher, online guitar lessons are a flexible and cheaper alternative: no wasted time, you can learn when and where you want.
Would you like to learn the chords of "Little Wing" anywhere, anytime, even in your underwear at 2 am?
Does learning guitar online work?
Yes, it could work, and for many people works well. Online guitar training has some interesting advantages:
You can choose teachers precisely focused on genres and styles you like
You can learn the songs you want to, not the ones your teacher wants you to play
You can learn guitar in the comfort of your home, at your own pace
You can watch and rewatch to the lessons as much as you need
Online guitar training is not for:
However, learning guitar online is not for everyone. Even the best guitar learning website won't be useful if you:
Lack self-discipline and if you're bad at getting it done by yourself
You are looking for a push button way of mastering a skill
Dealing with Information Overload
Another problem with learning online is that we are overwhelmed by an impressive amount of content available.
Often, beginner guitar players jump from one video to another, without following a structured learning path, and eventually, waste precious time. Why?
Because, from a beginner perspective, it's not easy to understand what is right for our growth.
Given the overwhelming amount of options out there, finding the best method for learning the guitar is hard.
To make your life easier, I have tested, reviewed and selected the best online guitar lessons available today. All these lessons are by professional guitar teachers, are easy to understand and use a step-by-step approach that guarantees an optimal A to Z learning experience, with a lot of fun and no frustrations.
The best websites for learning guitar | 2020 updated
Here are the top online guitar courses available in 2020.
And the best part is that the top 2 choices, by far the best complete courses for most people, at the moment both have a free trial.
I recommend you take advantage of while they're still available. Just click on the green buttons!
---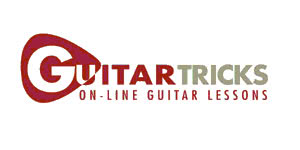 Guitar Tricks has great beginner courses, and more advanced content for intermediate and advanced players. It is clear if you have never played guitar you can get started right away on this website.
They begin with the foundation explanations of tuning and holding positions and build into various styles of playing and picking.
They work on country and blues first as these are often the easiest for a beginning student.
Learn more in our Guitar Tricks Review
You will not find an easier course than Guitar Tricks
Thousands of step-by-step lessons structured in a logical way
Massive library of lessons on popular songs (with accurate tabs and multi-angle videos)
Not the best for advanced students
Some oldest lessons have less video quality.
---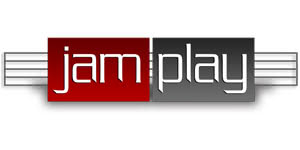 With Jamplay you will learn many different genres and techniques. Rock, Jazz, Heavy Metal, Flamenco and much more.
Among their teachers, you'll find big names such as Ron Thal BumbleFoot, Steve Stevens, Don Ross.
I'm a member of this website for a long time, and I have to say that I've learned so much. I've particularly found useful the lesson series Chord Alchemy, taught by John March, a former Ted Greene student.
It is the best choice for those who want to learn new things and expand their horizon.
Read the Jamplay Review here.
You learn a great variety of genres, styles, and techniques
You learn with famous artists (Steve Stevens, Phil Keaggy, Andy Wood, Bumblefoot and many more)
Live lessons, chat and personalized feedback from instructors
Not many lessons for bass
Song lessons list not comprehensive as Guitar Tricks
---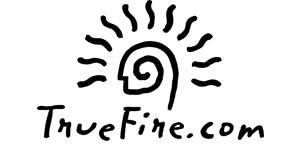 TrueFire has a vast catalog composed of 40.000 video tutorials, spanning every genre and style.
Probably it's not the best choice for a beginner, because it does not have a clear step-by-step learning path, unlike GuitarTricks and Jamplay.
Such an impressive amount of guitar knowledge could be overwhelming for those who are at the beginning.
For intermediate/advanced students, TrueFire could be an endless source of knowledge. I personally enjoyed gems like the Steve Vai Alien Guitar Secrets course.
To learn more, read our TrueFire Review.
Great variety of lessons
Superstar instructors
Awesome intermediate/advanced topics
Too much options for a complete beginner
---
#4 Gibson Learn And Master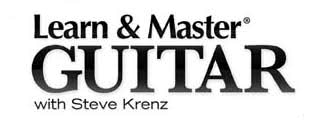 In 2020 there are still guitar players that like to learn without Internet.
For them Learn & Master is a great choice. Unlike the websites mentioned above, Learn & Master does not stream the lessons; instead, you'll get a DVD set and a lesson book (20 DVDs with 40 hours of instruction, 108 pages book, 5 jam-along cd).
Steve Krenz will be your teacher for all the lessons, so be sure to check if you like his teaching style.
I think that Learn & Master, especially the Blues series, is one of the best guitar tutorials on DVD available.
You can read the complete Learn And Master Review
Top video and audio quality, no streaming lagging
Great companion books and jam tracks cds
No content update
Only one instructor, be sure you like his teaching style
---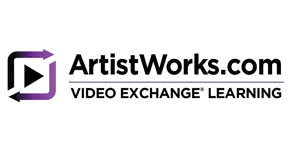 ArtistWorks is an online music school that covers several instruments.
For the guitar courses, it hires amazing instructors such as Paul Gilbert and Bryan Sutton.
The unique feature of ArtistWorks is their Video Exchange System: you can submit your recorded videos directly to your instructor and get personalized feedback from him.
Learn more in our ArtistWorks Review
Artistworks teachers are first-class pro musicians
The Video Exchange system is a great idea
No song lessons
The interface is a bit old-style
---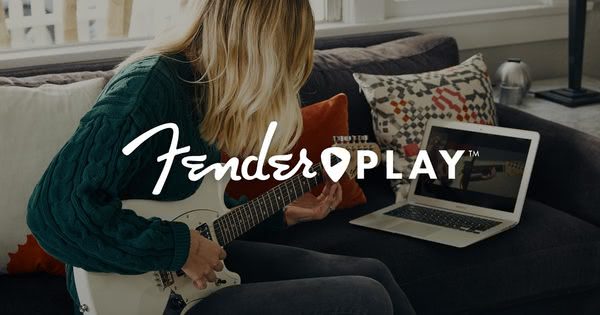 Fender Play has been launched in 2018 by the famous guitar manufacturer.
Its lessons catalog is smaller than the other websites listed on this page, but beginner guitar players could appreciate the intuitiveness of the interface and the simplicity to use.
Fender Play also provides online lessons for bass and ukulele in the same membership.
Learn more at the following link: Fender Play Review
Very easy to use
Ukulele and bass lessons included
Nice selection of song lessons
No advanced lessons
Lack of interaction: no forum/no chat
Not so much content
---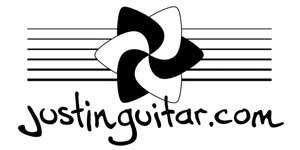 Justin Guitar is a one-man band business, created by Justin Sandercoe, and of course is not fair to compare it to the professional tuition websites listed above, that have big staff and funds.
However, it's worth a mention, because it provides you with good video lessons.
Even if you are not required to pay anything if you watch the lessons, the website works on an "honor-based system", so, if you use Justinguitar, you should buy his books in exchange.
---
The Best Way to Learn Guitar Online | Frequently Asked Questions
In the section below you find answers to the most common doubts that guitar learners often have:
Is it possible to learn guitar online?
Definitely yes! But there are some rules you should follow. In-person guitar instructors usually set your learning pace and give feedback on your improvements.
With online-based lessons, is up to you finding the focus and motivation, even if online guitar enthusiast communities are a huge help.
Here are 4 tips for getting the most out of your online lessons:
Practice in small, high-focused sessions
We live in the Era of Distraction and information overload (how many time have you checked your phone while reading this guide?).
Here's a tip for making your practice sessions effective: set a timer for 25 minutes, turn off all the notifications, and focus only on the lesson.
Your brain (and your fingers) works at its best if you focus on one single thing.
When the timer stops, you can relax and even surf a bit the Web.
You'll be surprised how this simple technique is useful for improving your guitar skills.
Be consistent with your practice
When you are playing the guitar, you use your short term memory and long term memory.
The best way to train memory is through repetitions. Neuroscience researchers taught us that the so-called spaced repetitions are the key for a great long term memory.
Try to follow a regular practice schedule, and your memorization skills will surprise you!
Practice slow and perfect
Once I attended a masterclass with Steve Vai.
It profoundly changed the way I see guitar practice.
Awareness: the most important thing. You should always be aware of every note you play.
Go slow, play each single note perfectly, enjoy it, feel it, and, if you make a mistake, try to understand what happened there.
If you keep your brain focused on a perfect practice, you'll achieve better results in a shorter time.
Record yourself while playing and re-listen to it
I learned this trick from Guthrie Govan, and I have to say that is incredibly valuable.
When you are practicing, your brain is busy getting the exercise right, so you risk not to be aware of some mistakes or imperfections.
By re-listening to your performance, you'll benefit from an impartial and objective evaluation, precisely like your in-person guitar teacher would do!
---
Youtube or paid websites?
One could be tempted to skip paid guitar lessons websites because "I can find any lesson for free on Youtube".
Yes and no.
It's true that there are millions on free lessons out there, but the problem is to find the right one.
Search engines try to give you the best match for a given question but often fail.
How many of us have spent hours trying to find a tutorial for learning a song, with the only result of getting a long, pointless video with a wrong guitar tab?
Another big problem is the lack of structure.
Your only worry should be to enjoy the lessons and practice the homework that your online teacher assigns, not wasting time jumping from a video to another (waiting for the overlay advertisements end).
The advantage of professional guitar learning system is the access to a structured, step-by-step learning program prepared by professional teachers. A clear path that if you follow will significantly increase your possibility of success on guitar.
Lastly, professional websites have the economic resources to create HD videos, with multi-camera angles, licensed official tabs and interactive tools for the best learning experience.
---
What is the best guitar course for total beginner?
If you never picked up a guitar before, you start from scratch, it's likely that the best course for you is Guitar Tricks Core Learning System. It contains some A to Z beginners courses, in which you will begin out learning basics:
how to hold a guitar
how to hold a guitar pick
how to play simple guitar chords
how to strum the guitar
how to play simple songs
Guitar Tricks is a popular and well-established program; more than 3 millions of people have learned how to play the guitar with it.
---
Is it hard to learn the guitar?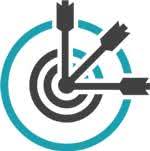 Let's face reality: Learning the guitar is not easy.
You need things to fall in the right place: often you get stuck, you lose motivation, or things seem to be too much complicated.
Beware of promises that sound like "Learn guitar in 7 days".
On Youtube, there are plenty of great lessons, but most of the time finding them is like to trying to find a needle in a haystack.
The truth: beginners need a clear, structured learning path.
That is. Many guitar lessons lack structure: no difficulty levels, no categories, no step-by-step approach.
Beginner guitarists need a proven, structured step-by-step learning program.
Otherwise, you'll waste time searching for the right video than actually improving your skills.
Learning how to play the guitar is demanding (and incredibly rewarding), but it will be a lot easier with the right tools and resources.
You should always have clear what will be your next goal, whether it is an open chord or sweeping an arpeggio.
So my n.1 advice here is to join an online guitar course with a step-by-step curriculum.
---
How long will it take to learn guitar?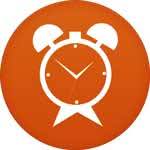 It depends a lot on how much effort you put into practice.
And it also depends on how you mean for "learn guitar".
Learning the guitar is a never-ending journey, every time you think to master something, soon a new world of options and things to learn appears.
By looking at our guitar students behaviors, some rules generally apply.
We suppose a practice regime of 3 times a week, for about 30 minutes at a time.
1/3 Months: play easy guitar songs
You can play songs with basic open chords with simple rhythms. You have built calluses, and you're all set for more complex things.
3/6 Months: more complex songs
Your fingers gained agility, and now you can pluck single strings easily, do a little bit of pull-off and hammer-on, and playing simple melody lines.
6/1 Year: here the fun begins
You can play riffs and complex genres like the Blues and country. You can play advanced strumming patterns.
You can play simple lead guitar lines and your picking speed starts to improve.
2 years: time for theory
At this point it's likely you want to understand what happens under the hood, so you'll start to study music theory, chords building, harmony.
Little by little your improvisation and composition skills start to build up.
You could even be wondering about playing live in front of an audience.
5 years: congratulations, you're an intermediate guitar player
Your technical skills are now excellent, your musical ear is good too.


Now it's time to learn how to play with others;
You'll want to practice improvisation, live music, or, if you are a shredder, you'll study to improve your picking, sweep, tapping technique.

10+ years: you're an expert
At this point, you should be able to understand by yourself what are your strong and weak points, and what and how practice to become a complete musician.
Probably you'll want to give lessons to young fellow guitarists.
Of course, everyone has is different when it comes to learning something; these are just raw guidelines to give you an idea.
Your progress as a musician depends on a lot of factors: how much you practice, how well you can focus on the guitar, your talent...or not....?
...A word about natural talent and hard practice
Do you think that being a good musician is a sort of divine gift? Does talent beat hard work?
Well, the new findings on how we learn, how training and natural talent influence our skills are surprising.
A team of neuroscience researcher started a journey for finding where natural talent is hiding, and they did not see it!
If you don't consider yourself gifted as a guitar player, have a look at our post on natural talent vs. hard work. I'm sure it will fuel your motivation
---
What is the age to start guitar lessons?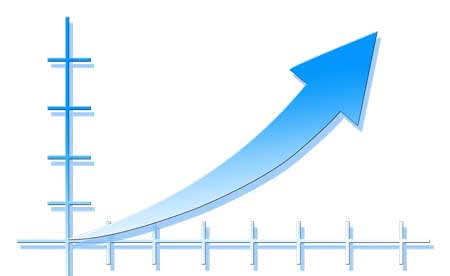 Simple answer: now! The old saying "You're never too old to learn to play an instrument!" is a truth.
The guitar is a fantastic instrument because you can start playing simple songs after just a bit of practice, this fuels your motivation, that increase your commitment, turning out in a virtuous circle.
Plus, nowadays, with the help of online lessons, learning is even easier. Are you retired?
Well, you have plenty of free time to fill. Do you work on shift? You can enjoy your online lessons 24/7 at night.
Yes, we all know the story of Mozart, the virtuoso composer, that started learning music at the age of 4.
But we are here to have fun, and the guitar is the instrument that fits better with many different lifestyles.
---
Genre-Based Guitar Courses:
---
Where to find the best ELECTRIC online guitar lessons?
Jamplay for sure. Jamplay has plenty of useful lessons for every genre and style but is with the electric guitar that it gives its best. You can learn electric guitar techniques like alternate picking, sweep picking, legato, hammer on and pull off, tapping, sounds processing, heavy metal following the teachings of famous musicians like:
Ron Thal Bumblefoot
Steve Stevens
Steve Smyth
Lita Ford
To name just a few.
---
Blues Guitar Lessons
Guitar Tricks has two awesome Blues 1 and Blues 2 modules that will teach from the basics to more advanced blues concepts. Check out Blues Lessons series.
---
Fingerstyle Guitar Lessons
If you want to learn fingerstyle by masters like Don Ross, check out the Fingerstyle Learning Path at Jamplay.
---
Country Guitar Lessons
Again, Guitar Tricks provides you with a complete step-by-step learning path for Country Guitar.
---
Rock Guitar Lessons
One of the best curriculum for learning rock guitar is available here.
---
Jazz Guitar Lessons
You can learn Jazz with laser-targeted courses on TrueFire; I also suggest you to have a look at the Jazz Lessons at Jamplay. You'll find many awesome teachers including John March, a former Ted Greene student.
---
Metal Guitar Lessons
If you want to learn Heavy Metal, with Steve Stevens, Ron Thal "Bumblefoot", or Steve Smyth of Nevermore/Forbidden/Testament, check out this Metal Lessons Series
---
Free trial or discount coupon codes?
The great thing about these professional websites is that they provide a free trial period that allows you to test them for free.
Here below you find the free trials and coupon codes I've collected.
---
The Bottom Line: What Are The Best Online Guitar Lessons for You?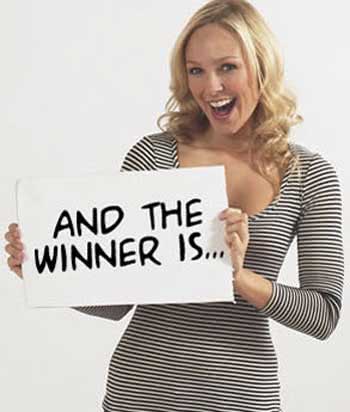 We have just seen the top guitar lesson sites on the Web.
So many things to learn, so little time!
Wondering what's the right website for you?
Always keep in mind that most of the websites above offer a free trial, so that you can try them them all for free.
Having that said, before buying a membership, you should consider your current experience level.
Here are some final thoughts to help you decide the best lessons website for you:
You starting from scratch or you are a beginner
If you are starting from scratch or you are a beginner, Guitar Tricks is a great choice.
---
You are a beginner/intermediate player
If you are already a beginner/intermediate guitar player and you want to study improvisation, chords harmony, soloing, explore various musical styles and other advanced techniques, Jamplay is the course for you.
P.S. If you have hard-time deciding between Guitar Tricks and Jamplay, you'll find useful this Jamplay Vs. Guitar Tricks comparison
---
You are a intermediate/advanced musician
If you are at intermediate/advanced level, and want to expand further your musicianship, TrueFire has a lot to offer.
---
Do you want lessons on DVD?
Finally, if you have a poor internet connection, or you prefer to stay disconnected while you're studying guitar, the DVDs of Learn & Master could be a good, no-Internet-required option.
How And Why I Made This Guide
I've decided to create this guide because many of you kept asking the same questions:
"What is the best way to learn guitar online?"
"Where to find the best online guitar lessons?"
"What's the best guitar learning website?"
So I've wrote these pages to help you pick the complete guitar course right FOR YOU.
The quantity of videos and tutorials out there is huge: on Youtube, Reddit and other places there exist thousands of guitar lessons useful to teach yourself guitar for free, some good, some less.
With such a load of information, it's easy to feel overwhelmed or confused, but overall the significant risk is to not being able to discriminate a helpful lesson from a bad one.
And this is a big waste of time or, worse, could teach you wrong habits that will cause injuries. With the resources listed on this page, you can safely teach yourself guitar in a fun and effective way.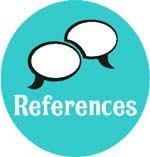 I've put a lot of hours researching and testing a significant number of different guitar lessons websites and learning systems.
I've also collected feedback from guitar students of all levels, and also from independent review companies such as Better Business Bureau and Trustpilot.
I'm 100% are sure that on this list you find only the highest quality guitar tuition platforms.

My name is Gianca, I live in Italy, I'm a guitar teacher and a software engineer.
I created this website to be a tool for my students, and now it's available, for free, to anyone looking to get better at guitar.
Brought to life in 2013, FaChords Guitar has reached over 15 million views and helped more than 60.000 guitar players.
Here you find interactive guitar learning software, tutorials and lessons to help you improve your guitar skills and knowledge.
You have to stick with it. Sometimes, you are going to be so frustrated you want to give up the guitar — you'll hate the guitar. But all of this is just a part of learning, because if you stick with it, you're going to be rewarded."
Jimi Hendrix gave this advice in 1968. Today in 2020 there is an incredible amount of high quality guitar lessons for learning how to play the guitar online, so we have no excuses!
I wish you every success on your guitar journey!
Suggested links:
Is this helpful? Share with your fellow guitar players!
Related posts: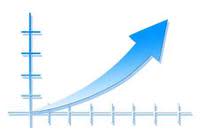 Wondering how much you should pay for a guitar lessons? There are different factors to take in account: your experience level, the genres you'd like to learn, the kind of lessons (in-person or online). This survey will show you how much guitar lessons cost.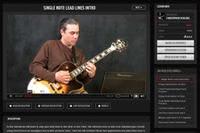 Detailed Guitar Tricks review that will help decide if sign up is worth it. We go through the pros and cons, lessons quality, platform features and song tutorials..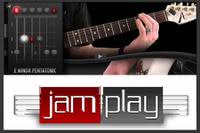 Here's a complete review of Jamplay: I've analyzed the popular online guitar lessons site and collected feedback from users. Discover if this platform fits with you.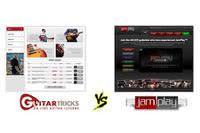 This side by side comparison shows the differences between Guitar Tricks and Jamplay and helps you decide what is better for you: experience levels, features, genres and styles.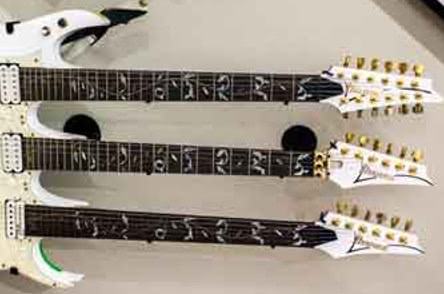 Here you find the 6 things you must check when buying an electric guitar, plus a selection of the best electric guitars grouped by price range..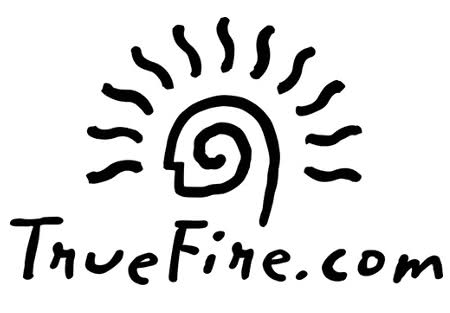 In this review we explored TrueFire, the biggest online guitar lessons site of the planet. While it could be not the best choice for beginners, it's great for more experienced musicians that want to learn a specific genre or technique..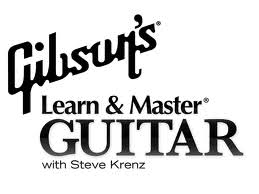 In this review, we're going to take a look at the DVD lessons of Gibson Learn And Master. I was looking forward to receiving the DVDs and the wait was worth it (no video streaming lessons in this case!).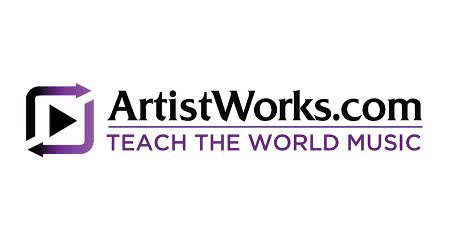 In this review, we're going to tell you about our experience with ArtistWorks online guitar lessons. Bottom line: they are suitable for intermediate guitar players, and the video exchange system is a useful feature..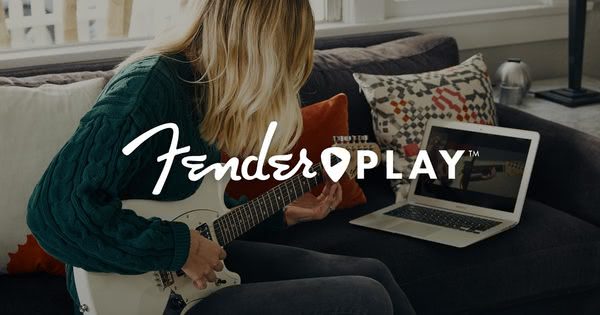 This post presents an in-depth review of Fender Play, the new online guitar lessons platform by Fender. Its best points: simplicity of use and easy interface..
Questions or comments? Drop a line below!