The Best Websites To Learn Guitar Online
Don't you have time for face-to-face lessons? Online lessons might work great
Learning how to play the guitar is awesome. But in-person guitar lessons are not for everybody.
Do you recognize yourself in one of the following situations?
John has a job, family, and kids and has no time for a fixed guitar lesson schedule.
Billie can't find a jazz instructor in the area where he lives.
Steve is just retired, and he does not feel comfortable in taking lessons from a Guitar Center kid.
Zoe is sicked of her superstar 1000-notes-per-second private instructor that taught her nothing.
If you're like these people, online guitar training can help you a lot: it's a flexible and cheaper alternative to in person lesson; no wasted time, you can learn when and where you want.
But the Internet is crowded with tons of videos of all kinds, where to find the best online guitar lessons?
This guide will show you the guitar training websites that work better, (free trials included), where you can learn the guitar online, in the comfort of your home.
You're also about to discover cool strategies and useful resources that will help you become a better musician.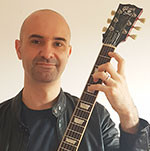 Author: Gianca, guitar teacher, software engineer, founder of FaChords Guitar since 2013 (12.000 subscribers, and counting)

Disclosure: by purchasing a guitar course through a link on this guide, you will also be donating to FaChords, although the cost to you is the same. This a great way, free for you, to support FaChords and help create new guitar learning software, tutorials, and ebooks. Thank you!
Learn Guitar with Online Lessons
Does learning guitar online work?
Yes, it could work, and for many people works well. Online guitar training has some interesting advantages:
You can choose teachers precisely focused on genres and styles you like
You can learn the songs you want to, not the ones your teacher wants you to play
You can learn guitar in the comfort of your home, at your own pace
You can watch and rewatch to the lessons as much as you need
Online guitar training is not for:
However, learning guitar online is not for everyone. Even the best guitar learning website won't be useful if you:
Lack self-discipline and if you're bad at getting it done by yourself
You are looking for a push button way of mastering a skill
Too many guitar lessons out there
Another problem with learning online is that we are overwhelmed by an impressive amount of content available.
Often, beginner guitar players jump from one video to another, without following a structured learning path, and eventually, waste precious time. Why?
Because, from a beginner perspective, it's not easy to understand what is right for our growth.
Given the overwhelming amount of options out there, finding the best method for learning the guitar is hard.
To make your life easier, I have tested, reviewed and selected the best online guitar lessons available today. All these lessons are by professional guitar teachers, are easy to understand and use a step-by-step approach that guarantees an optimal A to Z learning experience, with a lot of fun and no frustrations.
The best websites for learning guitar | 2020 updated
Here are the top online guitar courses available in 2020.
And the best part is that the top 2 choices, by far the best complete courses for most people, at the moment both have a free trial.
I recommend you take advantage of while they're still available. Just click on the green buttons!
---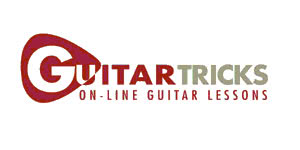 Guitar Tricks has great beginner courses, and more advanced content for intermediate and advanced players. It is clear if you have never played guitar you can get started right away on this website.
They begin with the foundation explanations of tuning and holding positions and build into various styles of playing and picking.
They work on country and blues first as these are often the easiest for a beginning student. Their lesson library is huge (11,000 lessons)
Learn more in our Guitar Tricks Review
You will not find an easier course than Guitar Tricks
Thousands of step-by-step lessons structured in a logical way
Massive library of lessons on popular songs (with accurate tabs and multi-angle videos)
Not the best for advanced students
Some oldest lessons have less video quality.
---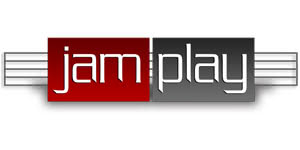 With Jamplay you will learn many different genres and techniques. Rock, Jazz, Heavy Metal, Flamenco and much more.
Among their teachers, you'll find big names such as Ron Thal BumbleFoot, Steve Stevens, Don Ross.
I'm a member of this website for a long time, and I have to say that I've learned so much. I've particularly found useful the lesson series Chord Alchemy, taught by John March, a former Ted Greene student.
It is the best choice for those who want to learn new things and expand their horizon.
Read the Jamplay Review here.
You learn a great variety of genres, styles, and techniques
You learn with famous artists (Steve Stevens, Phil Keaggy, Andy Wood, Bumblefoot and many more)
Live lessons, chat and personalized feedback from instructors
Not many lessons for bass
Song lessons list not comprehensive as Guitar Tricks
---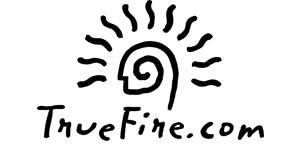 TrueFire has a vast catalog composed of 40.000 video tutorials, spanning every genre and style.
Probably it's not the best choice for a beginner, because it does not have a clear step-by-step learning path, unlike GuitarTricks and Jamplay.
Such an impressive amount of guitar knowledge could be overwhelming for those who are at the beginning.
For intermediate/advanced students, TrueFire could be an endless source of knowledge. I personally enjoyed gems like the Steve Vai Alien Guitar Secrets course.
To learn more, read our TrueFire Review.
Great variety of lessons
Superstar instructors
Awesome intermediate/advanced topics
Too much options for a complete beginner
---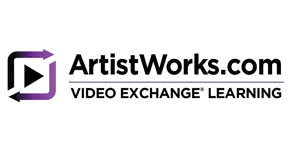 ArtistWorks is an online music school that covers several instruments.
For the guitar courses, it hires amazing instructors such as Paul Gilbert and Bryan Sutton.
The unique feature of ArtistWorks is their Video Exchange System: you can submit your recorded videos directly to your instructor and get personalized feedback from him.
Learn more in our ArtistWorks Review
Artistworks teachers are first-class pro musicians
The Video Exchange system is a great idea
No song lessons
The interface is a bit old-style
---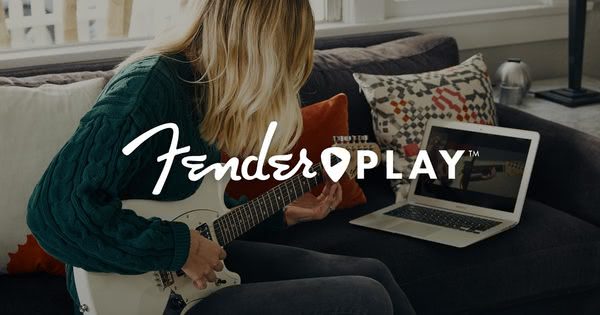 Fender Play has been launched in 2018 by the famous guitar manufacturer.
Its lessons catalog is smaller than the other websites listed on this page, but beginner guitar players could appreciate the intuitiveness of the interface and the simplicity to use.
Fender Play also provides online lessons for bass and ukulele in the same membership.
Learn more at the following link: Fender Play Review
Very easy to use
Ukulele and bass lessons included
Nice selection of song lessons
No advanced lessons
Lack of interaction: no forum/no chat
Not so much content
---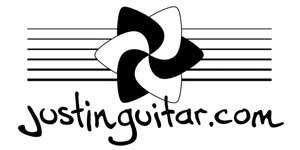 Justin Guitar is a one-man band business, created by Justin Sandercoe, and of course is not fair to compare it to the professional tuition websites listed above, that have big staff and funds.
However, it's worth a mention, because it provides you with a good series of free online guitar lessons.
Even if you are not required to pay anything if you watch his free guitar lessons, the website works on an "honor-based system", so, if you use Justin Guitar, you should buy his books in exchange.
---
Can I learn guitar with online lessons?
Definitely yes! But there are some rules you should follow. In-person guitar instructors usually set your learning pace and give feedback on your improvements.
With online-based lessons, is up to you finding the focus and motivation, even if online guitar enthusiast communities are a huge help.
Here are 4 tips for getting the most out of your online lessons:
Learning guitar is a never-ending adventure, but the most important thing is that is fun and rewarding!
---
Can I learn guitar on Youtube?
One could be tempted to skip paid guitar lessons websites because "I can find any lesson for free on Youtube".
Yes and no.
It's true that there are millions on free lessons out there, but the problem is to find the right one.
Search engines try to give you the best match for a given question but often fail.
How many of us have spent hours trying to find a tutorial for learning a song, with the only result of getting a long, pointless video with a wrong guitar tab?
Another big problem is the lack of structure.
Your only worry should be to enjoy the lessons and practice the homework that your online teacher assigns, not wasting time jumping from a video to another (waiting for the overlay advertisements end).
The advantage of professional guitar learning system is the access to a structured, step-by-step learning program prepared by professional teachers. A clear path that if you follow will significantly increase your possibility of success on guitar.
Lastly, professional websites have the economic resources to create HD videos, with multi-camera angles, licensed official tabs and interactive tools for the best learning experience.
---
Free trial and Coupon Codes
The great thing about these professional websites is that they provide a free trial period that allows you to test them for free.
Here below you find the free trials and coupon codes I've collected.
---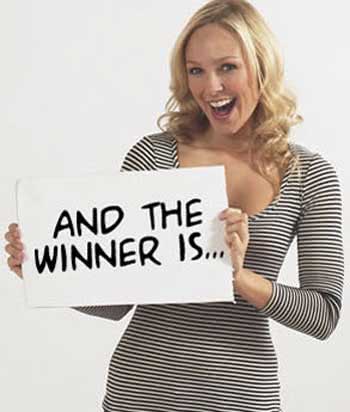 We have just seen the top guitar lesson sites on the Web.
So many things to learn, so little time!
Wondering what's the right website for you?
Always keep in mind that most of the websites above offer a free trial, so that you can try them them all for free.
Having that said, before buying a membership, you should consider your current experience level.
Here are some final thoughts to help you decide the best lessons website for you:
You starting from scratch or you are a beginner
If you are starting from scratch or you are a beginner, Guitar Tricks is a great choice.
---
You are a beginner/intermediate player
If you are already a beginner/intermediate guitar player and you want to study improvisation, chords harmony, soloing, explore various musical styles and other advanced techniques, Jamplay is the course for you.
P.S. If you have hard-time deciding between Guitar Tricks and Jamplay, you'll find useful this Jamplay Vs. Guitar Tricks comparison
---
You are a intermediate/advanced musician
If you are at intermediate/advanced level, and want to expand further your musicianship, TrueFire has a lot to offer, for electric and acoustic guitar both.
How And Why I Made This Guide
I've decided to create this guide because many of you often ask the same questions:
"What is the best way to learn guitar online?"
"Where to find the best online guitar lessons?"
"What's the best guitar learning website?"
So I've wrote these pages to help you pick the complete guitar course right FOR YOU.
The quantity of videos and tutorials out there is huge: on Youtube, Reddit and other places there exist thousands of guitar lessons useful to teach yourself guitar for free, some good, some less.
With such a load of information, it's easy to feel overwhelmed or confused, but overall the significant risk is to not being able to discriminate a helpful lesson from a bad one.
And this is a big waste of time or, worse, could teach you wrong habits that will cause injuries. With the resources listed on this page, you can safely teach yourself guitar in a fun and effective way.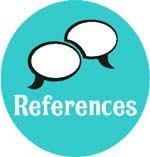 I've put a lot of hours researching and testing a significant number of different guitar lessons websites and learning systems.
I've also collected feedback from guitar students of all levels, and also from independent review companies such as Better Business Bureau and Trustpilot.
I'm 100% are sure that on this list you find only the highest quality guitar tuition platforms.
Share with your fellow guitar players!
Related posts: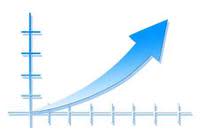 Wondering how much you should pay for a guitar lessons? There are different factors to take in account: your experience level, the genres you'd like to learn, the kind of lessons (in-person or online). This survey will show you how much guitar lessons cost.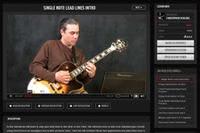 This review will show you Guitar Tricks, one of the most popular guitar training websites on the Web. Learn about what we liked and didn't..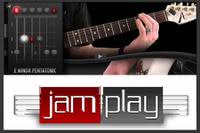 Here's a complete review of Jamplay: I've analyzed the popular online guitar lessons site and collected feedback from users. Discover if this platform fits with you.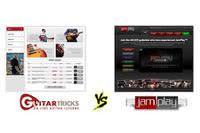 This side by side comparison shows the differences between Guitar Tricks and Jamplay and helps you decide what is better for you: experience levels, features, genres and styles.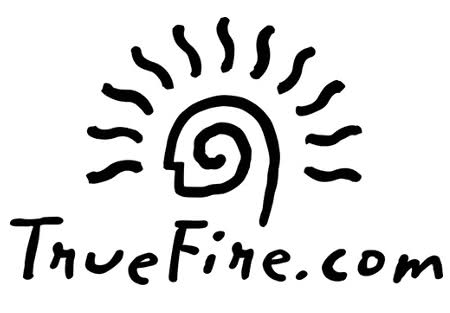 In this review we explored TrueFire, the biggest online guitar lessons site of the planet. While it could be not the best choice for beginners, it's great for more experienced musicians that want to learn a specific genre or technique..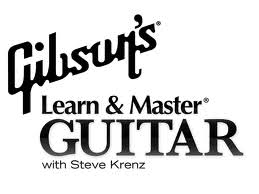 In this review, we're going to take a look at the DVD guitar lessons by Gibson Learn And Master. I was looking forward to receiving the DVDs and the wait was worth it (no video streaming lessons in this case!).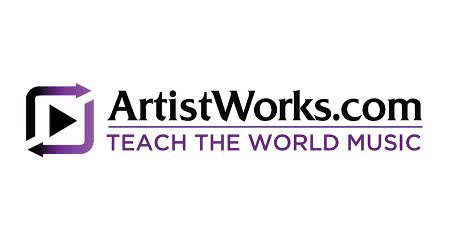 In this review, we're going to tell you about our experience with ArtistWorks online guitar lessons. Bottom line: they are suitable for intermediate guitar players, and the video exchange system is a useful feature..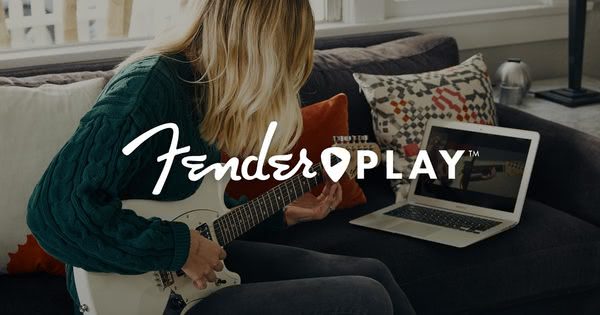 This post presents an in-depth review of Fender Play, the new online guitar lessons platform by Fender. Its best points: simplicity of use and easy interface..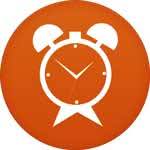 In this article, we try to understand how long does it take to play guitar, based on our multi-year experience in teaching guitar..
Questions or comments? Drop a line below!